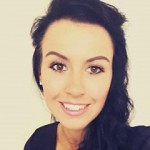 Chelsea Allenby
Chelsea Allenby is a Digital Marketer of 9 years and Managing Director of Allenby Digital Ltd, an online marketing agency she set-up in 2015, specialising in social media and content marketing. www.chelseamarketing.co.uk
User Generated Content or 'UGC' is content that has been shared on social media directly by consumers. It could be a vlog in a restaurant, a picture of a takeaway pizza,, or selfie in a local cafe.
It's typically much more valuable to a brand than their own-brand content.. Why? Because it acts as social proof and demonstrates a product or service in real action.. UGC is not sponsored content created by influencers in exchange for a payment or freebie. It's genuine everyday people snapping away because they love visiting your joint or your food is seriously good.
Consumer Attitudes to User Generated Content
In a survey conducted by Olapic,, it was discovered that different groups of people have different attitudes towards user generated content. Whilst 76% of people surveyed agreed that UGC was more trustworthy than brand content, the two main groups with differing views were millennials and baby boomers.
Millennials trust UGC content more than baby boomers. Baby boomers prefer written content or videos, whereas 75% of millennials prefer photos. A baby boomer prefers Facebook but a millennial opts for Instagram at the top of their list. When asked what makes a branded image authentic, millennials agreed real people featured in the image was important. Whereas baby boomers think a focus on the product or service gives more authenticity to branded content. Does your view fit with these statistics?
So we know that images play a huge role in social media and it's no wonder when we consider that a human brain processes images 60,000 times faster than text! processes images 60,000 times faster than text! 71% of the survey participants said they use UGC at least 2-3 times a week to draw inspiration from. 55% of millennials look at UGC content at least once a day and 32% do so several times throughout the day! These really are astounding figures and a huge eye-opener if you're new to social media marketing or the power of UGC.
The advantages of User Generated Content
The pros of using UGC are clear, but if you're still not convinced consider this. User generated content can increase web conversions by 26%! So if your website visitors are swinging by after seeing their mates Instagram food post, they are far more likely to place an online order or make a booking and will spend up to 90% longer on your website. If you've been trying various different ad types such as sponsored posts or video promotions, then know that UGC based ads can result in a 400% increase in clicks.
Given that UGC is an organic type of content created by users because they simply want to share, how then can you find and generate more UGC? Competitions work very well for this. Start a hashtag and encourage visitors to snap a selfie and use the tag to enter into a prize draw. Simply just having a catchy hashtag is also enough to get more people to use it.
Many of your customers are probably sharing your amazing food, but if you can't easily access the UGC you can't repurpose it and share it across your own channels as social proof.
If customers are tagging you directly on Instagram, checking in on Facebook or using a hashtag, you can easily locate the content. For more tips and tricks check out our previous article, "Can You Use UGC For Your Restaurant's Marketing?".