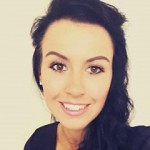 Chelsea Allenby
Chelsea Allenby is a Digital Marketer of 9 years and Managing Director of Allenby Digital Ltd, an online marketing agency she set-up in 2015, specialising in social media and content marketing. www.chelseamarketing.co.uk
Google+ never really picked up the same pace as other well-known social networks. However, the platform is owned by the Kings of the digital world, Google. On that basis, it's not a network that can be completely ignored. It's important to take note of new opportunities, tips and tricks that Google+ can offer when it comes to traffic. The majority of your customers might not be hanging out on Google+ in 2018, but the platform is continuing to grow. Not only this, but it can provide a way to get targeted traffic to your restaurant's website even if you don't have many followers.
Look at the Value Outside of Social Media Marketing
Google My Business is separate to Google+ but it does use the same platform and it's a business listing you don't want to miss out on. A Google+ page will also help you rank better. Google does still give value to Google+ posts and pages within the search results. When it comes to SEO you need to use every tool or minor tip available to you.
Make sure all of your business information is filled out correctly and kept up to date. Do not rule out Google+ because you have no followers and no engagement. There is value outside of social media marketing too.
Post in Communities Instead of 'Public'
Post in public and it's all aboard the ghost train in terms of direct traffic. The trick to getting relevant referral traffic from Google+ is to join and post into relevant communities. For example, if you're a pizza restaurant based out of London, then the most obvious groups would be things like 'pizza lovers', 'London foodies' and 'London restaurants'. This is one of the most unique things about Google+ and largely the main concept behind it.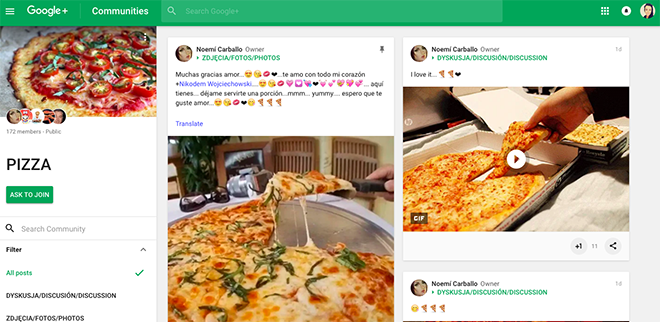 Rather than simply just posting into communities, it's advisable to start by leaving real comments on other content and interacting this way. Flat out advertising in communities is simply annoying to other users. They've not joined a 'London foodies' group to be bombarded with promotions and deals. The occasional special event or an insane deal is okay. Try to share interesting and creative content that can be useful to anyone interested in good food/dining.
Customise Posts & Enhance Readability
Unlike other social media channels, Google+ actually allows you to customise each post. You can include a catchy headline and make this bold to stand out. You could even add bullet points to a post for enhancing readability when explaining multiple points.
Use Hashtags
Hashtags are a thing on Google+ and it's definitely worth using them in this space. If you're not sure which hashtags would be best, you can use the 'explore' feature. Simply type in a word that best relates to the content you're about to share. A whole host of examples will pop up, allowing you to select the ones you want.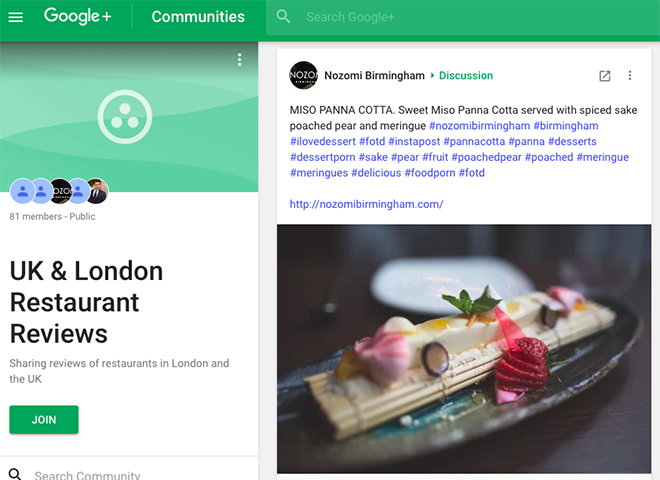 It's easier to dismiss Google+ and decide that because it's nowhere near as popular as Facebook or Instagram, it isn't worth your time. Alternatively, you could look at it as an opportunity. Less competition, less clutter and no fighting for the spotlight. There are still almost 400 million monthly active users on Google+, which as of now is more than Twitter!