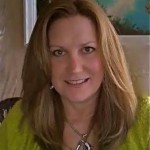 In the highly competitive landscape that is the restaurant industry, operators and owners need to find ways to capture new customers and new business. And, digitally savvy consumers are getting used to the convenience and speed of utilizing digital tools. So, how can a restaurant stay ahead of the game and provide their customers with a better and faster experience? An online ordering system may just help you accomplish that while growing your traffic and revenue.
Reaching out past the confines of your brick and mortar location is becoming a necessity for restaurants that are looking to grow. So, adding an online ordering system to your current POS system is a natural choice. However, with so many solutions to choose from many operators become overwhelmed and bail out of the selection process before ever choosing one. The best approach is to focus on your restaurant's individual needs and on a few key questions and concerns.
Does the system integrate with my POS?
Does the system integrate with my POS?
Instituting an online ordering system into your operation can be a complex undertaking. Don't make it any harder on yourself by choosing a system that either does not integrate with your current POS system, or is difficult to do so. Seamless integration will create simplicity for both you and your customers. Also, be sure that whichever solution you choose has a mobile ordering platform that allows customers to order from their smartphones. A clunky, non-mobile ordering system will provide a frustrating and difficult experience for your customers.
Does the system have unlimited orders?
Be sure to understand the capacity of the system you are considering. Many online ordering solutions will limit the amount of orders you can process in a month's time. In order to get unlimited orders, many providers will require you to purchase at the top tier of the offerings which, of course, will cost you more money.
Look for a system that includes unlimited ordering as part of their standard offering. You may not think this is important right now when you aren't currently taking online orders, but why limit yourself right off the bat when you are trying to grow your business?

How much support will I get during and after launching the software?
Integrating an online ordering system into your current POS system is not an easy task. It's important that you choose a provider who has excellent technical resources and strong support on the back end. Nothing will be more frustrating, for you or your customers, than a system that works intermittently or does not work at all.
Be sure to look for providers who have good reviews for their high levels of customer support and service. It's important that they are with you, hand in hand, through the integration, launch and on an ongoing basis.
Will it have unlimited menu item display?
It is important that you be able to showcase all of your offerings to your customer. One of the benefits of online ordering is the consistent up sell opportunity that you will have. Up selling items to your customers can raise their check average by 15% or more. Also, as you bring on new menu items, it's important that you be able to add them to your online ordering system easily and quickly so they can be pushed out to the customer.
Additionally, the platform should be pleasing to the eye and uncluttered. Your customers need to find what they want without having to search too much. And, your brand should also still be completely visible and not shrouded by the brand of the provider.
What is the cost of the online ordering solution?
Last, but also very important, is understanding the cost of integrating an online ordering system into your current operation. With so many options available to you, with a little research, you should be able to find one that fits your needs and does not cost you an arm and a leg. Look for providers, such as LivePepper, who offer subscription based products. Companies such as these are ultimately more stable and you have a more predictable cost to plan upon.
Choosing an online ordering system for your restaurant isn't hard, it just takes some time and diligence. By doing the homework necessary, you can choose the right system the first time. Changing over from one system to another is not an easy process so getting right is imperative. Don't wait for your competitors to pass you by. Get onboard with an online ordering system and watch your revenues and your customer base grow.