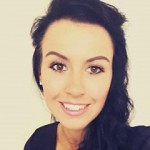 Chelsea Allenby
Chelsea Allenby is a Digital Marketer of 9 years and Managing Director of Allenby Digital Ltd, an online marketing agency she set-up in 2015, specialising in social media and content marketing. www.chelseamarketing.co.uk
A Facebook contest or giveaway is an ideal way to grab attention on this crowded social media platform, reach new customers and grow your following. With so many brands running Facebook contests every week, being creative is key to standing out and achieving better results.
Website Treasure Hunt
If your main aim is to get people away from Facebook and onto your website, this is the perfect giveaway. Simply hide images on various pages of your website (that wouldn't normally be there) and ask your followers to search for them, leaving the number of hidden images in the comments on your Facebook post.
This one works well during a holiday or celebration, e.g, Easter, Christmas, Halloween. For example, you could hide cartoon ghosts, Easter eggs, or reindeer images on your website. Of course, with this type of giveaway, there is slightly more effort involved, for both you and the entrant. So, the prize needs to reflect the effort or entries will be low.
Favourite Menu Item Shout Out
This type of contest forces people to think about the items you sell, so even if they don't win they're more likely to pay you a visit very soon. Simply ask your followers to share their favourite menu item in the Facebook comments. The winner receives a free meal of their choice.
Snap a Snap
Encourage your customers to snap a photo either at your restaurant or with their food deliveries. You can either ask customers to post them directly to your Facebook timeline or have one post where all entrants can collectively add their photo within the comments. We recommend 'pinning' the post at the top of your Facebook page for the duration of the competition.
Caption This
Take a creative photo from inside your restaurant; use the staff, your menu items or even willing customers. As long as the photo is a little 'out the ordinary' and will grab attention, you can use it. Animals are great for this, so if you have a dog-friendly joint you could consider dressing them up as a bartender and getting a shot of them behind the bar. The best caption left by an entrant wins a prize; free drinks vouchers, free meals, free dessert etc.
Newsletter Sign Up
This type of contest is designed to capture email addresses from potential and past customers. Building a valuable email list is really good practice and a contest can kick-start the process. Once you've collected enough contacts you can start marketing to them every couple of weeks through newsletters, special promotional emails and personalised content (birthday emails etc,.). Many people are reluctant to hand over their email address, especially if they already receive a lot of branded content from other places they shop or dine at. The trick here is to offer a really great prize and make it clear that they will receive exclusive deals by signing up (if this is what you intend to do). The more appealing the prize, the more leads you will generate.
There are two ways to run this; you can set-up a lead generation campaign on Facebook and collect the email addresses directly on the social media platform. Another way is to include the sign-up page on your website and send entrants straight to that page. We recommend trying both and comparing the results.
Facebook Live Giveaway
This is a great way to utilise Facebook live and at the same time drive interest and engagement in the direction of your restaurant. Create a Facebook live setting and get creative with food. You need to set-up a situation that will cause something to happen after a given amount of time. The only catch is that the 'given amount of time' is unknown. Viewers must guess when the end result is about to happen. For example, you might have heard about the famous watermelon explosion? This was a viral Facebook live video in which the makers (Buzzfeed) exploded a watermelon using elastic bands. Viewers had to guess how many elastic bands it would take before the watermelon exploded. Unbelievably it was watched by 11 million people!
'Type of Diner' Vote
Again, this is something a little different. Think of four or more different types of diners, for example, the diner who only orders desert, the diner who always has their favourite dish etc. Get your Facebook fans to leave a comment on your post stating which category they best fit into. Each comment counts as an entry into your giveaway. Rewarding the winner can be as simple as a free drink or free meal vouchers. If you want to get really creative, have the prize reflect the 'category' of the winner.
Vote Your Next Menu Item
Is it time to shake up your menu? What better way to choose a new menu item than to ask your customers for their input? After all, they will be the ones eating it! Narrow down your choices to 3-4 options and let your Facebook fans decide by commenting option 1,2,3 or 4 under the original post.
Fill In the Blank
Create an interesting graphic with some text layover. Ask your followers to 'fill in the blank' and complete the statement. For example, 'A cup of tea is served best with..…' OR 'The best Summer ice-cream flavour is…' Pick a relevant prize for the winner and choose someone at random from the entries. This type of giveaway helps to spread brand awareness and drum up new interest in your restaurant.
What Happens Next?
Did a staff member or customer catch something funny on camera? If you've bagged yourself your very own 'you've been framed moment', share the start of the clip on Facebook and ask your fans to guess what happens next. The first person to get the closest wins! Reveal the rest of the clip a few days later to maintain interest.
No matter which type of Facebook competition you choose to run, answer yes to these following questions first:
Does the contest align with your end goal? Will it help you achieve something worthwhile?
Is the contest worth entering? Would you actually enter it yourself?
Are the rules simple to understand and follow?
(Example below: Pizza Hut Social Contest Rules)