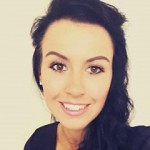 Chelsea Allenby
Chelsea Allenby is a Digital Marketer of 9 years and Managing Director of Allenby Digital Ltd, an online marketing agency she set-up in 2015, specialising in social media and content marketing. www.chelseamarketing.co.uk
Some brands and individuals have such a strong Instagram game, it's hard to understand just how they've reached the level of engagement and fan base size that they have. The honest answer to this is that they've probably spent a huge amount of time investing into their Instagram account. Like anything worth having, a seriously good Instagram community takes months and even years to accumulate. If an Instagram account shoots to fame over just a few short days, it's typically due to one of the following reasons:
The individual or brand accidentally went viral (think 'cash me outside')
The individual or brand already has a large following on other social media channels – i.e they are already famous or extremely well-known before they join Instagram.
So, what we're trying to say is, don't beat yourself up if you're struggling to get those followers up and the likes rolling in. These tips should help move things along nicely.
Use Instagram Ads
As with any social media platform in 2017. If want to reach more of your target audience, there really is no better way than through paid social advertising. The Instagram advertising platform runs through Facebook ads manager or Facebook power editor. We've covered the basics in this article: Turn heads with a striking Instagram advert. A good Instagram campaign can seriously rev up the traffic to both your profile itself and your website.
Utilise Instagram Stories
They might have copied this feature straight from Snapchat but it's really taken off! In fact, it's used more than Snapchat itself! What seemed like a slow adoption after the initial days of roll-out turned full-circle and is now being used by over 200 million users every day. This includes those that are directly posting updates to their own 'stories' and those that are viewing a friend's. If you can upload something to your story every day, you're reaching more people than if you weren't. Updates can get lost in a user's newsfeed, but your story is far more likely to be seen. Not sure where to start, check out our article: Instagram stories for your restaurant.
Hashtags Matter
A good hashtag can really help extend the reach of your post and bring in new fans. Local hashtags are ideal for restaurants, things such as #FoodinLondon or #LondonFoodie etc. As well as the more popular worldwide hashtags like #FoodPorn. However, if your visuals aren't creative or stand-out enough, then they won't attract any attention amongst all the other hashtags. For example, which of these images would you click if you were browsing #LondonStreetFood. Which ones fade into the background?
Engage with your customers
If a customer tags you in a post, then make sure you engage. Like, comment back and perhaps even re-share the post if it's a good one. Customers generally quite like to be re-posted and featured by one of their favourite brands. User-generated content (UGC) typically performs better in terms of interaction, it's a more natural form of social engage compared to something directly promotional.
Run a Contest
Speaking of user-generated content, competitions are an ideal way to generate more of this. Run a contest where entrants must post an image taken in your restaurant with a specified hashtag. Rub smokehouse in Nottingham did just this with the hashtag – #RubYourSelfie. You could reward the best photo with vouchers or freebies upon their next visit. As a result of the campaign, you will have earned useful UGC to re-share on your own Instagram page.
Invite Influencers to Your Restaurant
A great way to super-charge your Instagram efforts is to earn a shout-out from an influential 'Insta-famous' person. This is someone who has a large follower base and the ability to positively influence their dedicated audience and fans. If you're lucky enough, an influencer might visit your restaurant and share a photo or video organically. In most cases though, it's up to you to get them through the door. One way is to offer them some free samples or even a free meal to attract them to your restaurant or cafe. Be clear from the start of your relationship if you are expecting a shout out in return and ask the promoter to tag your Instagram account when they do so. This can get your brand in front of a large audience very quickly.
In this example, Maddie Bruce (Instagram followers: 73.8k ) eats out and tags Camden
If you're staring at your photos and they simply don't look up to scratch, it might be time to start learning some basic photography tips and tricks. You would be surprised how using negative space to your advantage, framing your subject and adjusting the lighting can make a huge difference.