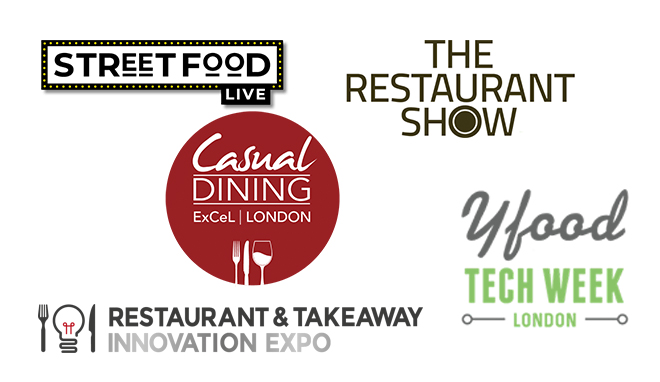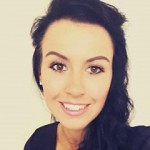 Chelsea Allenby
Chelsea Allenby is a Digital Marketer of 9 years and Managing Director of Allenby Digital Ltd, an online marketing agency she set-up in 2015, specialising in social media and content marketing. www.chelseamarketing.co.uk
If you want to expand your knowledge learning from the best in the industry, make new connections and discover new tech for your business, consider these events. Attending events, expos, festivals and trade shows give you an opportunity to collect lots of information and gain a ton of insight all under one roof. If you're confused by the options available, any one of these five events is well worth attending in 2020. 
London Food Tech Week 2020 
A full-packed week of food tech discovery; bringing you the most cutting-edge technology in the food industry all under one roof. This event is actually the world's largest week-long showcase. London Food Tech week describes themselves as a festival and not a conference, so there is a certain celebratory feel of connecting and discovering at the same time. Food technology is constantly evolving, so you'll be sure to learn something new and uncover a side of food tech you didn't realise existed. That in itself is rather exciting. 
Some of the solutions you will be introduced to are set to revolutionise the industry and how the consumer interacts and perceives different aspects of the food industry. 
This week-long festival will take place between May 11th – May 15th 2020 at various locations across central London. For more event-specific information head to the YFood website.
If you have further questions about the festival we would recommend contacting the organisers here. 
Casual Dining Trade Show 2020
If you were wishing there was a trade show dedicated entirely to the casual dining sector you're in luck! This is the only UK trade show of its kind with a strong focus on branded chain and independent restaurants, pubs and bars. 
The 2020 show dates are already set for March 25-26th and this two-day event will be held at fantastic ExCel London. 
The show promises over 220 leading exhibitors from around the world showcasing the latest in product innovation. Supplies will include foodservice ingredients, distribution and wholesale. Kitchen equipment, hot drinks, soft drinks and alcoholic drinks. As well as interior design and tabletop products, desserts, furniture, IT and signage products. See the full list here. 
Restaurant & Takeaway Expo 2020
It's one of our favourite shows to attend and it's free for visitors too! The restaurant and takeaway expo is usually held between September – November. This year (2019) it's due to take place at the end of November. The year before this, it was held in September.  Although the official dates for the 2020 expo have not been released, we're confident it will go ahead around this time of the year. 
There are so many highlights to this expo, every year there is a kitchen innovation zone which focuses solely on kitchen equipment and tech which could drive change in your restaurant. It's the perfect place to be introduced to new kitchen processes and techniques.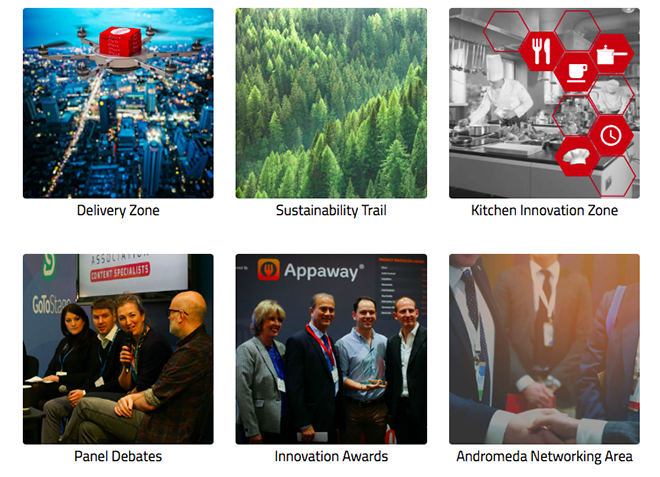 It's also an event packed full of learning opportunities with over 250 seminars (as well as panel debates) from industry-leading experts all under one roof! Of course, we can't confirm all of these features will return for 2020 but every year it manages to surpass the previous one. 
With restaurant delivery on the rise, many restaurants are seeking to diversify and this is where the 'delivery zone' features new solutions to harness the full power of delivery and get started in this new area.
Keep an eye out on the Takeaway expo website for the 2020 event and all that is has to offer. Every year the expo is held at ExCel London. 
The Restaurant Show 
Usually held around September/October at Olympia London. The 2020 dates for The Restaurant Show haven't yet been confirmed but you can keep an eye out on their website for the announcement of the upcoming event as well as early-bird ticket sale. 
This show is aimed at pub and bar owners with a focus on catering equipment. (The Catering equipment expo). Expect a host of speakers covering many different sectors and topics, a showcase of fantastic products and culinary discovery typically held over a 3-day period. 
"The show is an insight into the industry. Whether its new produce or equipment, ingredients or suppliers. Every year the show goes from strength to strength and there's such a variety of things to see from demonstrations to competitions to suppliers and it's also a good time to catch up with suppliers that you don't get to see outside the working environment."
James Petrie, Group Executive Development Chef, Gordon Ramsay Group
Street Food Live
Let's not forget an event dedicated to the street food industry! This is Europe's ONLY B2B event for street food and catering professionals held at London's ExCel.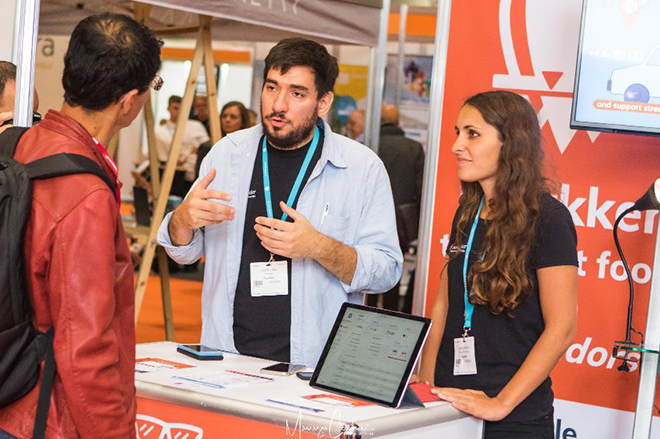 Highlights of the show include over 80 seminars from industry names you're sure to recognise. Plus over 500 of Europe's top supplies aimed at the street food market. Influential keynote speakers will be discussing topics relevant to you and your business. The event also gives you an opportunity to create those crucial networking opportunities you might otherwise not have. 
This is an ideal show for mobile caterers, street food business owners and catering operations managers. As well as buyers, head chefs and food directors. Bonus… it's free to attend!
It's a little too early in the year to confirm the dates for 2020 but find all the information you need on the Street Food Live website.