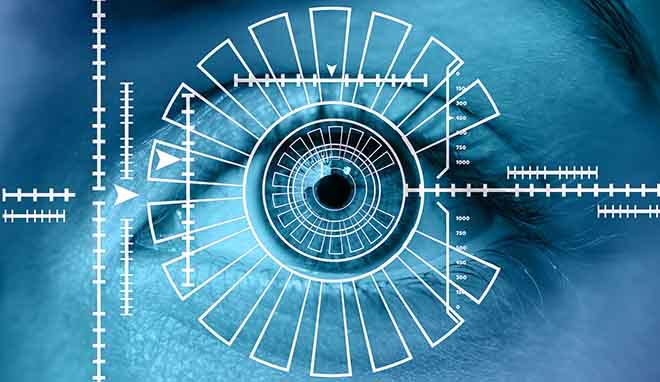 While most restaurants have electronic point-of-sale solutions to accept debit cards and perhaps to run a customer loyalty scheme, the use of smartphone pay facilities will continue to grow in popularity.
However, there is a new way to pay that may overtake the use of smartphones and that is for a restaurant to use facial recognition.
This means there is no need for customers to have a smartphone, a wallet, or even cash.
Using facial recognition to pay restaurant bills
The prospect of using facial recognition to pay restaurant bills isn't the stuff of science fiction. The technology is not only here – but is already in use.
Among the firms trialling the facial recognition payment system is KFC in the Chinese city of Hangzhou.
Here, diners use the system called "Smile to Pay" from payment provider Alipay. Those behind it claim it is encouraging a younger generation of consumers into the restaurant.
The restaurant is owned by Yum China. The firm's president, Joey Wat, said: "The system is aimed at young, tech heavy consumers keen to embrace new innovation and tastes".
Alipay's system utilises 3-D cameras and to help guard against people cheating. The KFC diners scan their face at the kiosk for their order and also enter their phone number as a security measure.
Technology already in place on Apple iPhones
The system uses technology already in place on Apple iPhones and is aimed at quick service and fast-food restaurants to streamline the ordering process and make payment easier.
As a result, Mr Way says that his restaurants will see greatly reduced waiting times and a boost to its customer service levels.
Alipay aren't the only ones developing new payment technology. Uniqul offers a hassle-free payment system without the need for cash or debit cards.
The Finnish firm says it offers the world's first facial recognition payment system with an experience that it describes as being 'almost magical'. The system itself has been under trial since 2013 and is 70% quicker than by paying with a debit card.
It works when customers approach the restaurant's pay point. The system automatically recognises them so their "cloud wallet" is displayed on a staff tablet. The customer simply presses "okay" to agree a payment and that's all there is to it.
One of the big advantages for the Uniqul system is that to register all the customer has to do is :
stand in front of a camera,
and press the "sign-up" button.
Latest payment technology isn't all about facial recognition
But the latest payment technology isn't all about facial recognition – there's a lot of excitement about Fingopay.
This uses a customer's finger to pay for their restaurant meal – but not their fingerprint. Instead, Fingopay uses the finger's veins to ensure the correct person is paying.
Fingopay has been created by British firm Sthaler. Their commercial director, Simon Binns, says: "Customers don't need to bring cards or carry cash or even remember a pin number – just to bring themselves. It's the safest form of biometrics and makes paying easier for customers".
But why should restaurants go to the trouble of installing new technology such as facial or fingerprint technology? Well, the main reason will be convenience.
By harnessing the latest technology, restaurant owners will boost customer satisfaction and lower the time between cover turnaround – and increase profits by doing so.