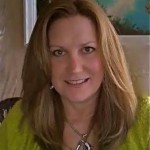 Can you imagine a world where your employees have the ability to focus purely on food quality and customer service? And, where order accuracy problems become a thing of the past?
Imagine your customers placing their order and paying without the assistance of one of your staff. Seem impossible? Well it's happening all over Europe, America and Asia both in the quick service segment and in fast casual restaurants.
Restaurant customers are becoming increasingly accustomed to placing their orders and paying through self service kiosks. These kiosks, with their touchscreen technology, integrate directly with a restaurant's point of sale system (POS), and help streamline order processing. Now that customers are comfortable using ATMs, pay at the pump and grocery self checkout technology, it has been an easy step for restaurants to introduce self service kiosks.
These kiosks are not necessarily designed to replace people. They provide the ability for staff to focus more on the things that are impossible to automate, such as excellent customer service and the quality of preparation and presentation of the food. Only people can add the personal touch that restaurant guests crave in their dining experience.
According to a recent report, adaptation of self service kiosks across generational lines is mixed. While Millennials are completely onboard with the idea, Baby Boomers are not. Among the Generation X and Y segments, there is are about 40% that are not in love with the idea. Generation Z however, which is comprised of those born after 1995, have grown up with automation, online shopping and self service. These kids, which have never known a world without the internet, will have the largest influence over the restaurant industry in the years to come.
Self Order Kiosk Offer Restaurants Significant Advantages
There are some obvious advantages to self service kiosks for restaurants. While some may be obvious, others are not. Let's review a few of the ways self order kiosks can help restaurants improve operations and grow their revenues.
Increased Revenue
A big hurdle for restaurants is training employees to consistently present upsell opportunities to the guest. Self service kiosks have the ability do this automatically, in a customized fashion, every time a guest places an order. Restaurants can realize significant increases in revenue, in some cases up to 30%.
Improved Order Accuracy
Because customers are able to customize their own orders, mistakes and omissions decline significantly. Customers have the ability to review their own orders to make sure they are correct. The touchscreen technology is intuitive and easy to use so even first time customers are able to place orders flawlessly and seamlessly.
Increased Speed of Service
Self-service kiosks offer multiple order locations within the restaurant so speed of service is increased exponentially. Order lines can be greatly reduced and front of house staff can be shifted to the back of the house to help process the increased amount of orders and raise the quality of output.
Reduced Costs
While the obvious reduction in cost may seem to be in labor, that is not necessarily the case. The reduced amount of cashiers needed allows managers to move personnel to the back of the house to help process the increased amount of orders, expedite orders to customers and focus on food quality. This results in lower food costs due to incorrect orders, faster order throughput and increased sales per employee.
A Focus on Customer Experience and Food Quality
When customers place their own orders, this provides for more available staff to focus on the customer experience. Managers can place more emphasis on food quality, accurate food preparation and the expediting of orders. Customers who have a good experience are likely to be a repeat customers which helps the restaurant build sustainable growth year over year.
Able to Merchandise Promotions
Self-serve kiosks allow restaurant to showcase their newest menu items, promotions and special events. Additionally, restaurants can tie the customer experience with the kiosk directly to their customer loyalty program, upping the level of participation among their customer base.
Panera Bread Case Study
One of the better case studies in the industry is Panera Bread, a U.S. based chain that has its eye on expansion overseas. Panera Bread realized that in order to successfully roll out their chain to markets near and far, they needed to make some changes to their store design and fix some nagging operational issues.
Due to high volume, Panera Bread had significant issues with long lines at the order stations, order inaccuracy and long ticket times. Before they could be comfortable with expanding overseas they need to make some significant changes. Hence, Panera 2.0 was born. At the center of the new store design were touch screen self service kiosks that addressed all of the issues that were holding back the chain from its expansion plans.
It was an effort that took 21 months, but after rollout it was deemed a huge success. Order accuracy and speed of service improved dramatically, giving Panera Bread the confidence to move forward with their expansion. Panera Bread recently reported that they intend to replace all cashiers with self order kiosks.
Are Self Order Kiosks Right for Your Restaurant?
There are a few things operators need to consider before implementing self order kiosks in their restaurants.
First of all, placement is a key consideration. Make sure the kiosks are in a very accessible location. Second of all, make sure the kiosk integrates seamlessly with your point of sale system to avoid adding complexity to your order process. And, lastly, be sure to balance the kiosk experience with the human connection in your restaurant.
Although we are a tech driven society, individuals still enjoy the interaction and attention of the staff working in your restaurant.