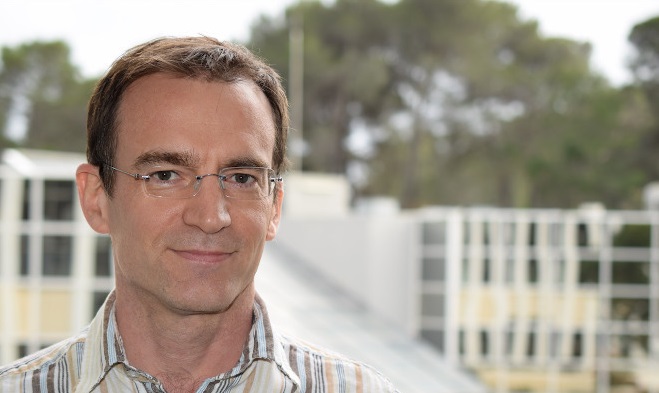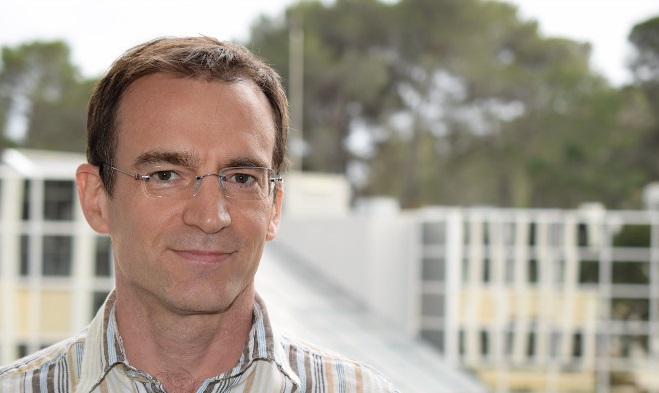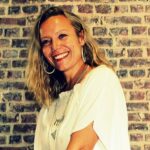 Géraldine Malet
Géraldine puts her passion for the web, marketing and communication, writing and storytelling at the service of companies and entrepreneurs.
HubRise is an integration hub intended for merchants and restaurateurs that wants their various IT tools to communicate with one another: EPOS solutions, online ordering sites, food ordering and delivery platforms such as Deliveroo and Uber Eats, delivery fleet management or inventory management applications, etc. In most cases, these tools were not designed to exchange data. We help them do just that by having them use the same language and providing them with a shared gateway.
Who are your customers and users?
All types of merchants and restaurateurs, whether independent, chains or franchises. Historically, most of our customers operate in the food services sector, however our solution addresses all types of businesses – groceries, bakeries, florists, clothes retailers, and many others. HubRise effectively responds to an increasingly widespread demand insofar as all stores, even the most traditional, are in the process of going digital. Many have already adopted online ordering, Click & Collect, or food ordering and delivery platform services. Even if most of our customers are presently installed in France or the UK, there are no geographical barriers: our service is just as valid for a business based in France as it is for one based in Australia.
What resources do you use to conquer new markets?
Unlike our competitors, we have no in-field sales force. To promote our business, we rely on our partners, i.e. the publishers of the software solutions integrated in HubRise. Our international deployment thus depends on our technical partners: we go wherever we are needed. Thanks to this strategy, we are now present in countries like Australia or Pakistan! The only thing that limits our international deployment is when very few – or very dissimilar – solutions are used in a given geographic region. Thus, for example, the solutions used in the Middle East are very different from those used in Europe.
How many solutions are presently integrated in HubRise?
To date, we have established partnerships with around 90 publishers. Solutions such as Uber Eats, Lightspeed, Zelty, Deliveroo, WooCommerce, Shopify or Kezia (JDC) can all connect with one another via HubRise. The solutions available are diverse: EPOS, online ordering, inventory, delivery management, ordering platforms, mobile apps, Kitchen Display Screens, loyalty cards, sales forecast tools, etc. Often, our customers don't merely connect two solutions, but 3, 4 or even more. That way, each establishment can create its own unique digital environment comprising the solutions of its choice.
In concrete terms, what are the merits of having solutions that are integrated with one another, and that share the same language?
For merchants, using integrated solutions means greater fluidity and productivity. Let's take the example of restaurateurs: many of them now receive orders via their website, their mobile app, their social media platforms or their self ordering kiosks, as well as from platforms like Deliveroo or Ubereats. All these orders have to be forwarded to the EPOS, stock management or last mile delivery management systems. Without any integration, the restaurateurs would have to assign employees to the task of re-entering the orders. What they need is a system that can do this automatically and autonomously. This is what integration is all about. By channeling everything into a single solution and onto a single screen, integration streamlines operations and reduces personnel costs. It also allows restaurateurs to control the data they generate and gather via their various channels. On the other side of the equation, for publishers, integration facilitates the sale of their software, since prospective customers seek solutions that can communicate with other solutions. By establishing partnerships with other publishers, integration also allows them to add features to their solutions without having to develop them.
Is it technically complex to integrate a solution in HubRise?
HubRise is an open system designed to make the integration process easy. A software publisher can be integrated in HubRise without even telling us! However, the degree of complexity depends on the level and depth of integration sought. For example, one solution might simply send orders, while another might additionally synchronize the product catalogue. As is the case, the integration can take anywhere from a few days to several weeks. To assist publishers, we offer free technical support. Once the integration has been finalised, we conduct an audit to guarantee the solution's effective interoperability with solutions already integrated. Moreover, our figure of 90 integrated solutions only includes "officially integrated" solutions, i.e. those we have audited and that have undergone this verification process. In reality, plenty of other developers have visited our site, created a test account, read the documentation and established an integration in a few days without calling on our assistance. Even if we subsequently discover these integrations only by accident, they are in keeping with our original purpose, i.e. making integration accessible to all.
So benefiting from an integrated technological system is no longer reserved to big-time players?
That's right. 10 or 15 years ago, innovation came from major brands like Domino's or McDonalds, who were the first to introduce online ordering or ordering kiosks. Today, any merchant or restaurateur can implement these kinds of solutions. The offer has since become structured, and services are now available on a subscription basis, with minimal or zero implementation cost. The main constraint now concerns integration between the solutions. HubRise seeks to make as many solutions as possible compatible with one another, thereby enabling merchants to freely choose their solutions without sacrificing data integration. In so doing, we aim to reduce the technological gap between the big brands and local businesses.
Merchants and restaurateurs aren't necessarily familiar with terms such as "integration", "integrated technological system", or "middleware". How do you promote your service with your target?
True enough, explaining HubRise to a merchant or restaurant is not always straightforward. That's why our commercial strategy is largely based on our partnerships with software publishers, who are best placed to explain HubRise to their customers. In fact, some publishers distribute our solution as a white label: they create an account on HubRise in the name of their customer, then bill the customer for the price of the subscription, with or without their own margin. The end customer does not necessarily need to know that HubRise lies at the core. Our primary objective is not so much about promoting our business with merchants and restaurateurs; it's about making sure as many of them as possible can access our solution.
How much does a subscription to HubRise cost?
We offer a monthly subscription of €25 exc. VAT per sales outlet. This is a fixed, single rate, irrespective of the number of transactions performed. There are no installation costs and no compulsory minimum duration.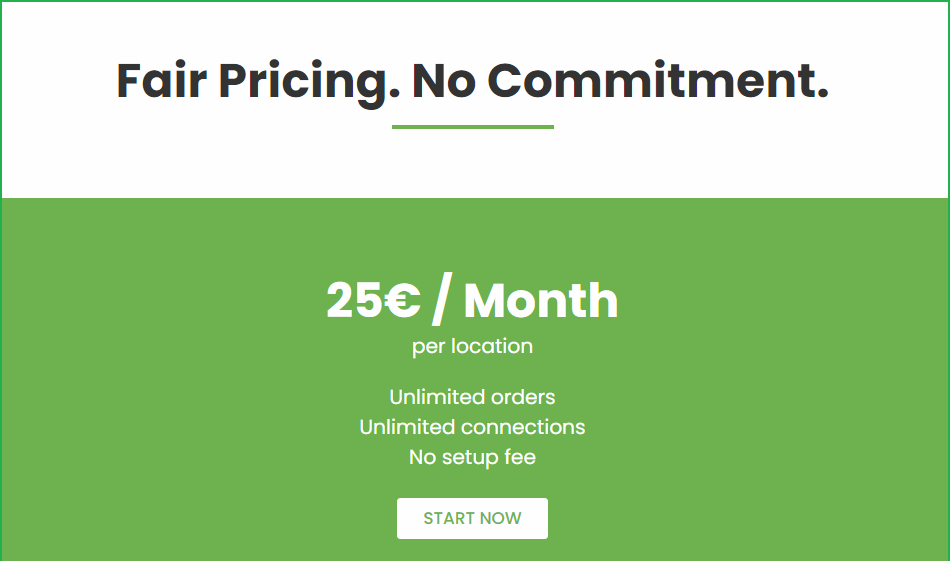 How are you positioned in relation to your main competitors?
We are 3 – 5 times less expensive. As far as we are concerned, our price is the right price. Considering that integration has become a necessity for merchants, we believe it must be affordable. In 5 years' time, no one will want to invest in a solution that isn't integrated in an ecosystem. With our low price, we are backing the market's growth. Moreover, we perceive a strong expectancy among software publishers for a straightforward, open and affordable integration tool. HubRise aims to become the benchmark solution for them.
Do users have access to a HubRise back office?
Our customers can access a back office with access to all their transactions, customer data and their catalogue of products. Via this secure space, they can enable their IT solutions to access their data. In fact, some solutions can be connected in just a click. From the back office, users also have access to two free tools. The first, OrderLine, is a web application that runs on all devices, allowing merchants to receive and print all their orders, whatever the source channel. The second, Catalog Manager, lets merchants and restaurateurs manage their product catalogues and publish them on all their sales channels. These two tools do not compete with the tools offered by other publishers: they are proposed in addition to our partners' solutions, and their use is in no way compulsory.
What are your goals for tomorrow?
We seek to widen our geographic footprint and diversify the business sectors targeted. Until now, we were essentially focused on the restaurant industry. We are now turning our attention to all types of small retailers and local stores. In recent years, restaurateurs have moved on from jotting down their orders in a notebook to embracing a highly digitalized environment that features self ordering kiosks, Click & Collect services, mobile apps, delivery platforms, and social media platforms, among others. Today we are seeing the same changes in local stores, mainly as a result of pressure from players like Amazon. Accordingly, we seek to support these small businesses in their transformation. Our goal is to allow local stores to compete with retail giants on an equal footing.