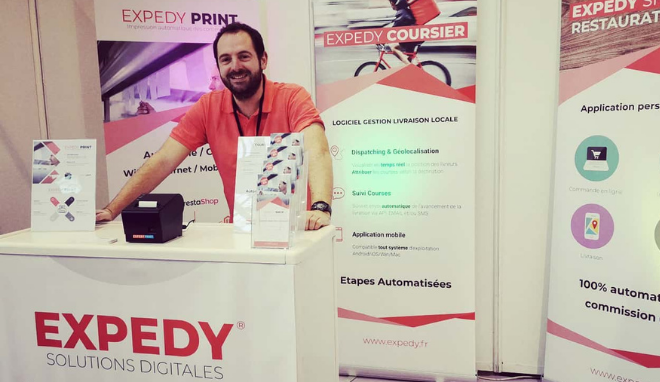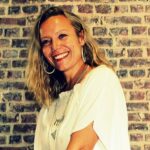 Géraldine Malet
Géraldine puts her passion for the web, marketing and communication, writing and storytelling at the service of companies and entrepreneurs.
Devised in 2015 by French developers Thomas Pinet and Anis Nielsen, Expedy Print is a standalone, remote printing solution used by such leading brands as Sushi Shop, Pizza Hut or KFC. While the solution has just finished being integrated with HubRise, we sought to find out more about these cloud printers that are revolutionizing the way in which restaurants manage their logistics and human resources. Encounter with Thomas Pinet, CEO of Expedy Print. 
You recently entered into a technical partnership with HubRise, a middleware solution used to facilitate integrations: how important is this integration for restaurateurs who use – or are interested in using – Expedy Print?
Today's restaurateurs are increasingly present on delivery platforms such as Uber Eats, Deliveroo or Just Eat. In addition to these third party apps, establishments now often have their own online ordering sites. While all these sales channels certainly open up opportunities, the tend to make daily management and logistics more complex. HubRise works like a funnel: it imports all orders – whatever their source channel – and sends them directly to Expedy Print for printing. Instead of having multiple printers (one for each channel, plus the one connected to the POS), restaurateurs now only have to manage one. This not only saves space for them; it means improved efficiency and financial gain, since the restaurateur only has to purchase one printer. What's more, our printers are built to last: they are designed to print tens of millions of tickets before ever having to be renewed.
In addition to centralizing sales receipts on a single printer, the integration with HubRise brings restaurateurs another advantage: having standardized receipts. A restaurateur who is present on multiple home delivery platforms ends up having receipts that can differ considerably, since each platform has its own page layout, jargon and terminology. This requires order pickers to pay close attention, and new hires to spend time familiarizing themselves with picking lists that differ depending on their source. By standardizing the page layout and terminology across all sales channels, HubRise facilitates everyone's job, resulting in gained time and increased productivity. For all that, this standardization does not prevent a minimum level of customization. Via the online Expedy account, restaurateurs can – if they wish – add a logo, contact details, a custom message, a promotional code or even a QR code to their receipts.
Can all restaurateurs who use your connected printers benefit from this integration with HubRise?
Yes, provided they have a HubRise account. In their online Expedy account, users will see a clickable HubRise button. Existing account holders merely enter their login and password. Newcomers are prompted to create a HubRise account. Once the account is set up, it must be associated with the printer via the Expedy console, a straightforward operation described on our website.

Why is it the interest of today's restaurateurs to use a connected, integrated printer solution like yours?
For a commerce that operates both online and in physical mode, regularly checking whether an order has arrived is hardly practical. And when an order does arrive, you must accept it, print it out, then forward it to the chef, the picker, the delivery person and anyone else concerned. This adds a considerable amount of complexity to daily operations. All the more so when multiple online orders are received at the same time, during peak periods, i.e. when personnel have got their hands full. With Expedy Print, every incoming order is automatically printed, and its status updated, without the need for any human intervention. Moreover, several copies of the order can be printed to facilitate the forwarding of tasks. It all boils down to logistics and swift handling. Recently, we launched a new printing solution in the form of a mini-USB box to transform any ESC POS printer into a connected printer (e.g. for POS printers by Epson, Star Micronics, Toshiba, etc.).
In this all-digital era, why do restaurateurs still use paper to manage their orders?
Having used paper receipts for decades, it's hardly surprising that restaurateurs continue to do so! Paper receipts are a palpable medium; they can be passed on more easily than with digital. Moreover, the restaurateur can configure the printer to automatically print several copies of the same receipt so that one can be given to the kitchen, another stapled to the delivery bag, and another given to the delivery person if necessary. The restaurateur can also add a QR code on the receipt to automatically redirect the delivery person to Google Map or Waze so that they receive the correct route to follow, without them having to enter the address manually on their smartphone. Again, this facilitates the transmission of information, as well as limiting potential sources of error.
How much does it cost restaurateurs to use your connected, integrated printing solutions?
Firstly, there's the acquisition cost of the printer: €300 exc. VAT for the 58MM model, €400 exc. VAT for the 80MM model, or €300 exc. VAT for the PrintBox model (i.e. the USB adapter for ESC POS printers). Added to that is the cloud subscription to benefit from the Printer Server, i.e. the tool that connects the restaurateur's on-site printer to HubRise to make it compatible with an entire ecosystem of connected solutions, for example, meal delivery platforms (Uber Eats, Deliveroo, Just Eat), e-commerce solutions or home delivery services. The subscription starting price is €60 exc. VAT per year, with a volume discount depending on the number of orders printed. It includes the cost of regular Printer Server updates which are needed to ensure the printer's proper connection and smooth functioning. A connection via HubRise implies a monthly subscription of €25 exc. VAT per site, with no order limit. All of which represents a highly accessible budget for restaurateurs, who can more easily evaluate their annual order volume. There are no installation costs or any other hidden costs. And, since our solutions are fully SaaS, our users benefit from all the upgrades we occasionally develop for certain clients.
Your clients include some major national fast food brands. Can restaurateurs with several outlets manage a fleet of connected printers?
Yes they can. Those who manage multiple sites can administer and manage a network of remotely connected printers via our online interface.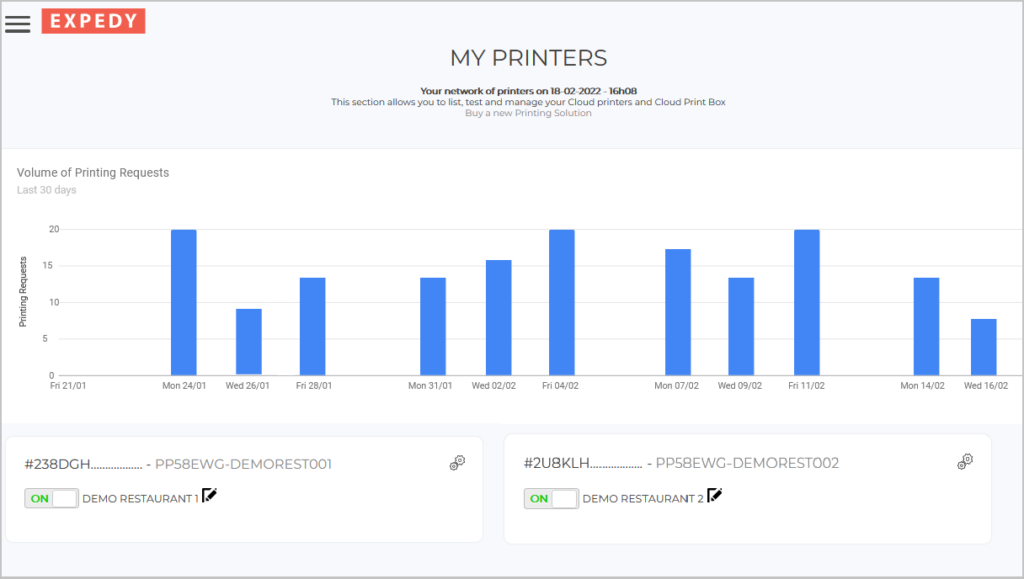 This user profile can also use our solutions to disseminate and print other things besides orders, e.g. funny images or promotional codes. Some clients even use it to share their own gazettes or newsletters for better internal communication.
To learn more about these connected, integrated printers (also referred to as "new-generation faxes"), visit the Expedy site or contact Thomas Pinet at support@expedy.fr.