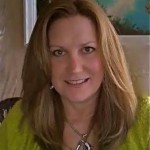 The payment process isn't usually the most exciting part of a diner's experience in your restaurant but it can be an important moment. If the experience is time consuming or difficult it can leave a bad taste in the mouth of a customer even if the rest of the meal experience was great.
Also, many restaurant owners and operators miss the opportunity to use a smooth payment experience to strengthen their connection and relationship with their customers. By offering their customers convenience and flexibility, they let their customers know that they value them and the time they spend in their restaurant.
Paperless is a Growing Trend
A seamless payment experience delivers a variety of ways to offer your customer convenience and flexibility. Offering a paperless option gives a restaurant the ability appeal to environmentally conscious consumers and to automatically capture a consumer's email for future marketing efforts. And, those who have expense accounts will appreciate the convenience of not having to keep track of paper receipts.
A New Avenue of Communication
Restaurants are always looking for ways to communicate with their customers more effectively. A streamlined payment process gives a restaurant the chance to communicate seamlessly with customers during the cash out process and offers a multitude of opportunities to direct your marketing to them.
Convenience has now become an expected amenity among consumers. Having to wait on the check or on a busy server to process a payment is among the chief complaints from restaurant customers when it comes to paying for the meal. And as we all know, ending a dining experience on a bad note is never good for future business. Streamlined payment processes allow customers to pay their bill timely and when it's most convenient for them.
Mobile Wallets are Here to Stay
Mobile wallets loaded onto customer's smartphone is a trend that has taken off and not likely to go away anytime soon. Google Wallet, Apple Pay and Samsung Pay are just a few of the better known apps that make it possible for customers to pay at the register, order kiosks and at tabletop order consoles. Mobile apps offer convenience and speed, increase customer loyalty and help build sustainable traffic.
Many restaurant owners and operators are taking the payment process right to the customer with tablets and other handheld technology, enabling quick and efficient processing of customer payments table side.
There are several industry leaders that offer innovative payment options for restaurant owners and operators. Let's take a look at a few of these companies and what they have to offer.
HomeCurrencyPay
HomeCurrencyPay helps owners and operators attract international customers by offering them the opportunity to pay in their home currency. There is no cost to the operator as the account is credited with the original Sterling price. HomeCurrencyPay offers a competitive edge to operators looking to attract tourists to their restaurant.
Ingenico
Ingenico's offers innovative and comprehensive solutions that eliminate complications in the payment process. They are focused on speed and convenience, an important aspect in processing restaurant customer payments. Their solution is secure and versatile enough to fit a wide variation of restaurant applications.
Brain tree
Brain Tree prides themselves in their global expertise allowing their customers to accept payments from local customers as well as international customers. They also pride themselves in their white glove support, and robust reporting.
Brain Tree offers multiple ways for customers to pay:
DataCash
DataCash offers payment processing through their global gateway that secures multi-channel payment processing. As a wholly owned subsidiary of MasterCard Incorporated, Datacash has been able to leverage the experience of doing business across many business sectors. They are now able to offer end-to-end solutions to their customers and help them transcend the complexities and expenses associated with payment solutions.
The world of excellent customer service is changing rapidly. Offering your customers fast, efficient and secure payment methods is no longer a luxury, but a necessity. Customers have come to expect convenience, speed and efficiency. Make sure your restaurant is keeping up with these important new trends in payment processing so you can keep your restaurant ahead of the competition and growing its revenues.