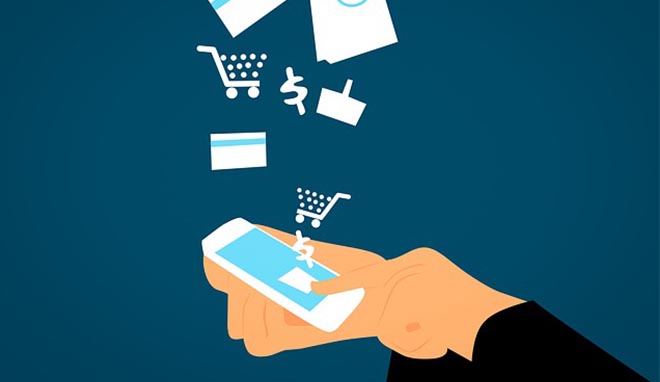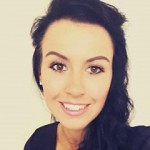 Chelsea Allenby
Chelsea Allenby is a Digital Marketer of 9 years and Managing Director of Allenby Digital Ltd, an online marketing agency she set-up in 2015, specialising in social media and content marketing. www.chelseamarketing.co.uk
We don't need to remind you that technology is evolving at an alarming rate! Mobile has taken over just about every element of our lives, and now it's stealing the show when it comes to payment. Yes, mobile payment is the future, but it's happening now! Accepting mobile payment and catering for new payment methods will bring in more business to your restaurant.
Why limit payment methods when you can offer diverse ways for customers to pay and in doing so, appeal to more people? Remember that slow shift when some shops and restaurants accepted card but many didn't? Those that only accepted cash began to lose out until eventually they were forced to accept card payments in order to survive. Mobile payments are the new card, so get in there early!
The mobile generation is the true driving force behind this shift. Let's take a look at some different options available, to all your business to accept mobile payments at ease.
Direct Carrier Billing
Direct carrier billing is a mobile payment method that allows users to pay using their mobile phone provider. This type of payment is changing the way consumers look at their phone bill. Typically, a phone bill is for all things associated with the phone usage; data use, calls, texts.
Direct carrier billing (DCB) is becoming more popular to pay for things such as food delivery via restaurant apps and other in-app payments for games or lifestyle applications. Siru Mobile claim that direct carrier billing helps to reach '1.5 times as many consumers as credit cards and over 4 times as many as PayPal'. That's some pretty astounding figures! DCB is not just for in-app purchases, consumers can use this payment method directly on your website too.
This type of payment method is different to other mobile wallet solutions because it does not require banking infrastructure. All your customer needs is a mobile phone and a SIM card.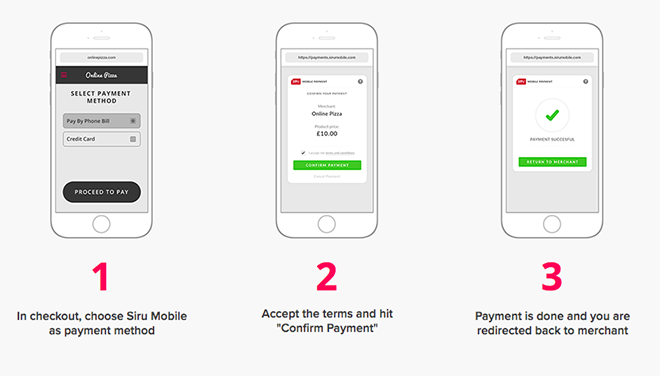 Digital Wallets
Digital wallets such as Android pay, Google Wallet, Paypal and ApplePay are becoming the go-to payment methods amongst the digital savvy. It's fast, easy and all-around convenient. So accepting these mobile methods of payment is a no-brainer.
The iPhone is of course extremely popular, making ApplePay one of the most-used mobile payments. ApplePay allows iPhone users to add a digital copy of their debit or credit card to their phone and use this payment on the go. It's great for those moments when customers have misplaced their card, left their wallet or just want a quicker way to pay. For the consumer, Apple pay is much more than just a digital wallet. It's also a place they can store tickets, store cards and even boarding passes for planes.
You can accept Apple Pay in your restaurant through an integrated EPOS software. You can also accept this payment on your website through payment processing solutions such as Stripe.

If you're still convinced about mobile payment methods, why not collect some customer feedback? Ask customers if they would consider paying with a digital wallet, or if they would benefit from mobile carrier payments via your website. Try to collect the data in an engaging way to gather the most accurate representation. You could run a competition and entry is subject to answering a couple of short questions.