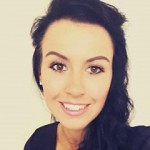 Chelsea Allenby
Chelsea Allenby is a Digital Marketer of 9 years and Managing Director of Allenby Digital Ltd, an online marketing agency she set-up in 2015, specialising in social media and content marketing. www.chelseamarketing.co.uk
When it comes to social media, you typically have four main content types; text, image, gifs or video. Social media is largely driven by visual content. This is obvious when it comes to platforms like Instagram or Pinterest, but the same is true across the board… even on Twitter! A video takes it that one step further; tweets with videos are six times more likely to be retweeted than those with a standard image.
Video Allows You to Say More
A picture is worth a thousand words… but a video is unlimited! Even a short 30-second video clip can deliver a powerful message that a simple tweet or photo cannot achieve. Twitter's character limit is extending, but it still isn't going to achieve what a video clip could. A text-only Facebook post would simply get lost amongst the noise. Facebook Video, on the other hand, has achieved huge success, with over 4 billion daily video views! So, use video to your advantage to deliver a message that you otherwise couldn't achieve from one piece of content.
Supercharge Your Adverts
Promotional video footage will help you achieve more from your social ad campaigns. Again, this is true on Facebook, Twitter and Instagram. Typically you can reach more people at a lower cost using video footage. Engagements with your ad campaign will significantly increase and as a result, so should conversions. If the aim of your Facebook campaign is to get more online orders, then try using a video that first raises interest and secondly directs people to your website to take action.
Halloween is upon us, and we have transformed our Brick Lane and Camden Cafes into haunted houses for the ultimate Halloween experience. We've got exclusive Kellogg's cereal, not available anywhere else, and some limited edition halloween cereals from the states!!So if you like your cereal with a side of spooky, then get down to us before its too late!

Publié par Cereal Killer Cafe sur lundi 23 octobre 2017
Combine Video With Other Content Types
Social media platforms are evolving every day. New and exciting methods of advertising are being launched every few months. The Facebook canvas is a brilliant ad type that seems to be largely under-utilised by smaller brands. It's relatively new but has still been available to all advertisers since February 2016. A Facebook canvas allows you to use video, images and text in combination.
Don't Neglect Disappearing Content
It's easy to forget about the likes of Instagram Story and Snapchat when we think about video. If you've put great effort into creating video content, you certainly don't want to see it disappear after 24 hours. However, adding video clips to 24-hour stories does not require much forward-planning or even great videography skills. You can simply take a clip of the food preparation process or some of the guests enjoying drinks and food at your restaurant (with consent). You should also consider doing a Facebook live video if you have the resources.
Where to Share Videos
Try to upload video content directly to each specific platform, where relevant. For example, rather than uploading to YouTube and tweeting the link to your YouTube video… upload directly to Twitter as well as YouTube. Upload direct to Facebook and if short enough, directly to Instagram. Consider creating a shortened version for Instagram (up to 60 minutes). Instagram is another example of a platform that noticed the huge potential of video and increased their previous 15-second video clip cap to 60 seconds. You can often tweak existing video content to make it compatible with different locations.
Once you have a usable video you can extend that use across other marketing areas. Include it in your monthly newsletter or use it on your website's landing page.
Top Tips for Making Videos
If you don't currently have the budget for a professionally produced video, that doesn't rule out this medium. Ideally, if you can, outsource any video creation that you plan to use on your website and within extended ad campaigns. If this isn't a possibility right now there are plenty of other options. Most smartphones have brilliant built-in cameras and you can record some very professional looking footage with the right lighting and set-up. Free apps such as iMovie or Windows Movie Maker are available to add those finishing touches.
If you're looking for a paid solution, Final Cut Pro is a good investment if you intend to edit more videos in the future.