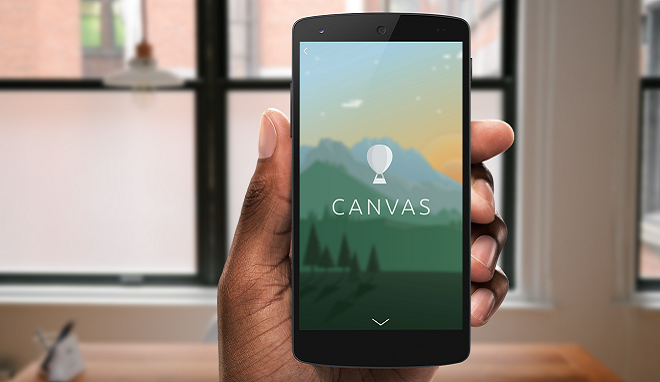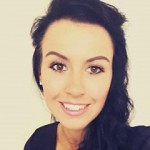 Chelsea Allenby
Chelsea Allenby is a Digital Marketer of 9 years and Managing Director of Allenby Digital Ltd, an online marketing agency she set-up in 2015, specialising in social media and content marketing. www.chelseamarketing.co.uk
Facebook Canvas is a relatively new feature available to brands, to help create promotional content that builds a story. It uses a rich media format (advanced elements) to engage users.
Social media is all about storytelling…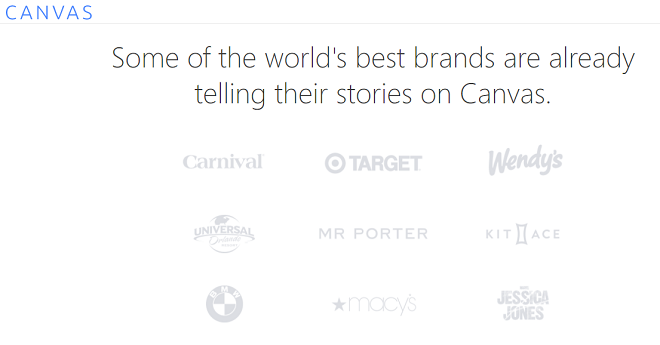 …and the canvas brings your message to life via mobile.
It's the first Facebook advertising feature that has been created solely for the mobile experience. If it looks familiar, that's because it seems to be inspired by the Snapchat featured stories layout. This is typical of the big social media players, bouncing off each other's innovative features. It makes excellent use of mobile browsing behaviour, with a scrollable canvas of information at your fingertips.
Describing the canvas is slightly difficult, so be sure to check out the demo video for yourself here.
The Facebook canvas is slightly difficult to find if you're not familiar with it. You should be able to access it under 'publishing tools' at the top of your business page when logged in as admin. If you can't see it here you can access it via the power editor tool. The power editor tool can be found from the Facebook ads manager dash as shown below:

The canvas is highly customisable, you can add video content, images, text and eye-catching buttons to link to different areas of your website. These can be displayed in any order and any arrangement.
Currently, it seems to be the larger brands who are making the most of the canvas, however, it's available to everyone so don't be put-off by this fact.
Here are some screenshots from Wendy's canvas: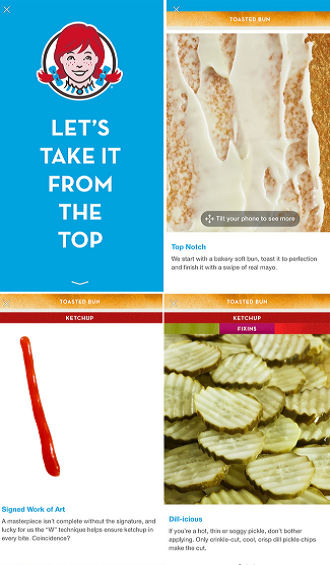 The canvas builder is easy to use, it guides you through the whole process step by step.
To start, you simply need to select a theme and give your canvas a name. It's then created using a collection of components. Each component represents a different type of media within the canvas. So, you can add an image component, a video component, a button or a text component. It's best to add your logo to the start of the canvas, so it's clear and identifiable as your brand. From here, a bright vibrant image is a good option. The components used at the start of the canvas are very important, first impressions count!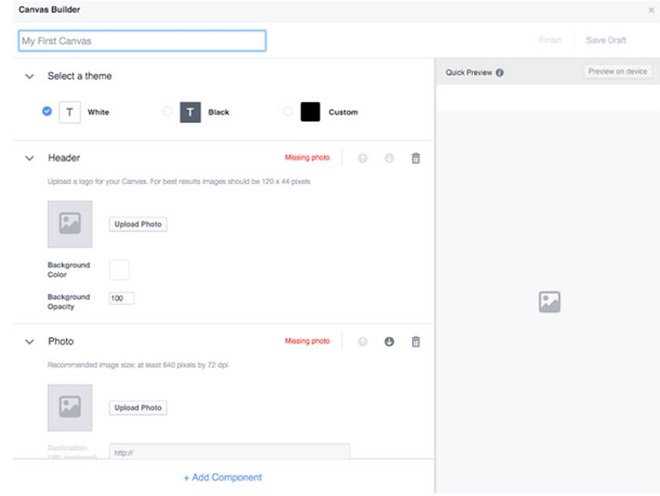 Tips for Using the Canvas:
Use the preview to see what the final product will look like before hitting finish. Once you click 'finish' you won't be able to go back and edit elements of the canvas.

Think carefully about the wording you use, try to accompany photos and videos with a short caption and a call-to-action where necessary.

Test out some different variations. It's one of those things you will need to play about with to get a feel of what works, what looks the best, and ultimately, what styles are getting the best results.

Perhaps consider using a canvas to promote a special offer or a themed night at your restaurant. You could include images from customers, mouth-watering snaps of the food on offer and information about prices and the menu.
Why Should You Consider the Canvas Over Other Facebook Promotions?
The canvas is a fun way of advertising, as mentioned above it seems to be inspired by Snapchat layouts. Snapchat's success is largely due to its ability to engage an audience with entertaining features. When comparing Facebook canvas to the standard sponsored ad formats, it's clear that the canvas is more entertaining to view and also more interactive. Rather than one strong call-to-action, viewers can watch a video, view images or GIFs and choose from multiple call-to-actions depending on their interest and the way the canvas has been set-up.