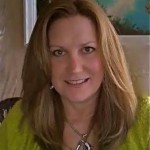 Operators looking to build sales and traffic are always looking for ways to better market their business. Working on this from a couple of different fronts is always a good idea as it's important to try new and different ideas to see what resonates best with the target customer you are looking to attract. Do you know about inbound marketing ?
Inbound marketing defined
Inbound marketing offers a variety of methods to market your restaurant that are not only easy to implement, but also very cost effective. By promoting great content about your restaurant you can attract the exact right customers to grow your business. Some of the ways to utilize inbound marketing include promoting your website through search engine optimization (SEO), utilizing social media platforms such as Facebook and Twitter and newsletters delivered via email lists.
Search engine optimization means taking steps to help the search engines, such as Google, serve up your restaurant's website to people who are searching the internet for a business such as yours.
Your website is your bread and butter
Promoting your website by implementing sound SEO practices, for example, allows your restaurant to be found when someone is looking for your restaurant or a restaurant like yours. Many restaurant owners build a website, stick it out on the internet and forget about it. Or they think it will magically be seen by everyone. If you do not promote and continually improve your website it will be like a billboard in the desert. No one will see it.
Most diners considering visiting your restaurant will want to visit your website first so make sure your have one, first of all, and that it is a good reflection of your brand and what you have to offer. Pertinent information like your menu, location and hours of operation are what potential guests will be most interested in so make sure this information is prominent and well formatted.
Continually adding new content to your website will keep it fresh and will help it rank higher in the search engine results. Rich content such as videos and high quality images are very important to utilize when you are implementing a SEO strategy.
Utilizing a good keyword strategy is also important so make sure you put some thought into what words and phrases best represent you and who you want to attract. Also, pay attention to your page titles, meta tags and keep your URLs simple and user friendly.
Driving traffic to your website helps you to showcase what is unique and special about your brand. It also helps you get the word out on upcoming events and special offerings in your restaurant. It also elevates your brand awareness in the competitive landscape and helps attract new customers.
Social media should be a part of your marketing toolbox
Social media is a rich platform that allows you to interact and connect into your customers and potential guests in real time. And, aside from the time investment, its free. Utilizing social media is a must-do for restaurants as it is also a great way to drive traffic to your website. Now, with the advent of Facebook Live and other apps, you have the ability to create fun and engaging content such as live video, capturing events in your restaurant and action in your kitchen.
Facebook also offers the ability to create and promote events. People you are connected to can RSVP allowing you to track potential attendance to better prepare for your event. Also, events can be shared allowing you a much wider reach. For a relatively small budget, you can promote your event to a targeted group of people using a wide array of demographics.
Other social media platforms can be utilized as well and each offer their own unique set of characteristics and offerings. Every restaurant owner or operator should become familiar with the different platforms when building a social media strategy so they can make intelligent choices on what is the right fit for them.
Email marketing still delivers
Email marketing is a great way to reach your customers and stay top of mind. Utilize your website and in-restaurant collaterals to build a good list of email addresses, and you can maintain a direct line to people who are interested in your brand. Email service companies like Constant Contact and MailChimp make creating great emails, with dynamic content, easy and affordable. And, they will manage your list by culling out bouncebacks and handling unsubscribe requests.
Utilizing inbound marketing techniques like the ones listed here are a great foundation for your marketing strategy. Great marketers know that the key to a good marketing plan is to create multiple channels to target and connect with your customers and potential guests.
Methods like these are easy to implement and very cost affordable so don't miss the chance to build your sales and traffic by overlooking these tried and true inbound marketing techniques.