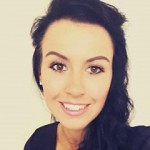 Chelsea Allenby
Chelsea Allenby is a Digital Marketer of 9 years and Managing Director of Allenby Digital Ltd, an online marketing agency she set-up in 2015, specialising in social media and content marketing. www.chelseamarketing.co.uk
Are you struggling to form an interesting and 'clickable' email newsletter for your restaurant? Open rates are one thing and subject lines are immensely important to draw your customer in, but a bad newsletter can send them packing. What makes a good newsletter?
In the following examples, it's a combination of great design, clear messaging and juicy offers.
First restaurant email newsletter : Pizza Express 
Pizza Express have got it just right when it comes to email marketing. They don't email too often, but enough to keep you interested and coming back for more! Being a Pizza Express subscriber means receiving plenty of exclusive discounts, freebies and extras. Not many people willingly hand over their email address these days. So as a thank you for receiving your marketing material you must occasionally reward your subscriber base.
Let's Talk Specifics:
The Pizza Express emails have a very clean and simple design which reflects their brand well. This example is straight to the point with a clear message. This encourages ACTION rather than just a read. The call-to-action (CTA) 'book a table' is in a bold contrasting colour against the background. The coupon code is also positioned well, making it easy for the customer to access.
Second restaurant email newsletter : Nandos
Nandos are great at creative seasonal newsletters. Playing on the seasons and various different holidays is an ideal way to keep your email content fresh and engaging. Nandos 'fire things up' campaign was a clever way to embrace bonfire night and link this annual tradition with their menu.
Let's Talk Specifics:
It's colourful, so it's instantly very visually appealing. It's also easily identifiable as a Nandos email because even during the special seasonal newsletters it stays true to the Nandos branding. This is really important; particularly if you're having an email template designed for the first time. The main colour palette, font style & tone should reflect your website and offline marketing.
It's a great length for a newsletter. It's short but gets the main points across, offering various different opportunities for engagement and click-throughs. If your email only focuses on one feature you run the risk of a lower click-through. If you have more to offer your email will appeal to more readers. On balance, if you have too many elements the newsletter can seem overwhelming and off-putting.
Third restaurant email newsletter : Yo Sushi
Personalisation is another method used by many brands to try and bridge the gap between receiving an email from a friend and receiving an email from a brand. Marketing emails can seem very automated, very disconnected from anyone 'human'. When customers are made to feel special, valued or even simply remembered, they tend to stick around for longer. An exclusive birthday discount or freebie is the perfect recipe for doing all three of these things.
Let's Talk Specifics:
Getting the date right is crucial, so if you plan on sending this type of campaign you must be collecting valid DOB's as well as name and email address. This isn't always possible, but the long-term payoff of capturing this information might be worth it.
A large stand-out banner across the top captures the birthday treat well and if you can incorporate a play on words that's even more impressive!
You have two main challenges with email marketing, building your list of subscribers and maintaining your list. There is often a lot of focus given to the initial acquisition of leads, but without a solid email campaign, those leads will go to waste. The content of your newsletter is massively important and should be well-written as much as it should be well-presented. For further tips on email, you might like, how to power up your bookings through email marketing.
What about you ? Which restaurant email newsletter will you create ?