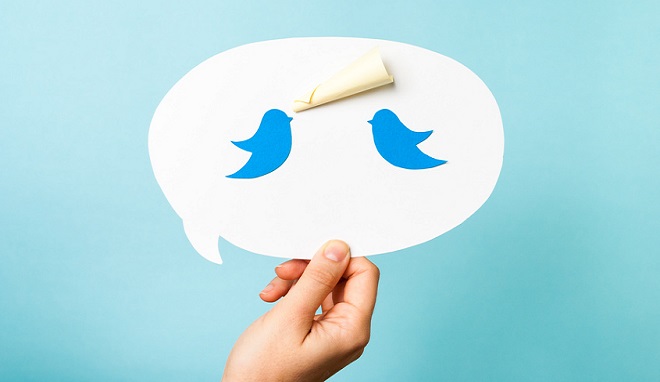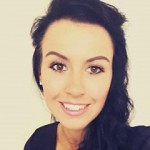 Chelsea Allenby
Chelsea Allenby is a Digital Marketer of 9 years and Managing Director of Allenby Digital Ltd, an online marketing agency she set-up in 2015, specialising in social media and content marketing. www.chelseamarketing.co.uk
One of the reasons social media marketing is so important for restaurants, is due to the fact that social media is the new 'word of mouth'.
When someone interacts with your brand on a social platform, a handful of their friends are aware of it. This creates a chain effect and the posts, news and updates from your business, start to spread from person to person, allowing you to reach a wider audience.
However, with so many different social networks to navigate, it's vital to determine which ones are worth investing time in, and which ones are not.
Let's look at Twitter specifically, the third largest social network currently sitting just just behind Facebook and Instagram.
It Gives Your Restaurant A Voice
People return to your restaurant because they like the food and the customer service they receive, plus they believe those things come at good value for money. Twitter can be used to get this message across to potential customers who haven't yet visited, or to remind previous visitors to come back. Use Twitter to give your restaurant a voice, to show your personality and to share what's happening on a daily basis. Within this, you can encourage others to spread your content via retweets. Retweets are a popular feature of Twitter, whereby another Twitter user re-shares your tweet to their own followers.
Example of a customer retweet: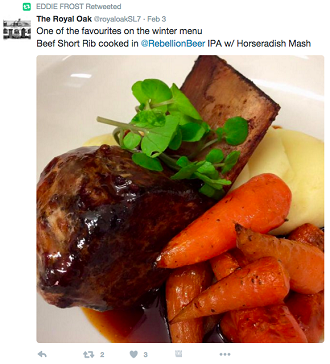 You can also use Twitter to try and get the attention of local magazines, newspapers or other media that might retweet your content to a targeted local audience.
Stand Out As an Independent Restaurant
If you own a chain of restaurants, you offer something unique, or you're an award-winning establishment, then you can't really ignore Twitter, or you will be losing business to your competitors. However, there seems to be a misconception with some restaurant owners that if you are an independent restaurant, there isn't much point in having a Twitter account and being active on this platform. As long as you have the resources to give Twitter enough attention, tweeting at least once a day and replying to your customers, then you should definitely utilise this tool.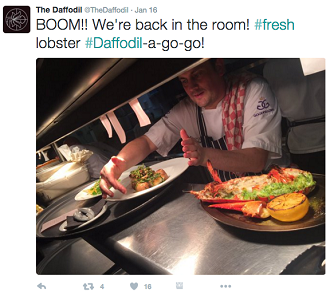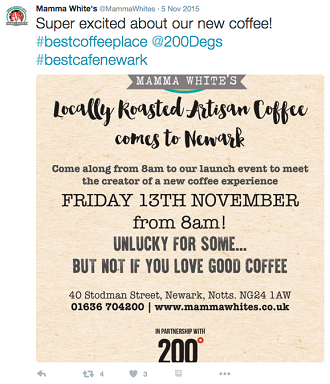 Extend Your Customer Service
Use Twitter as an extension of your customer service, some people will prefer to tweet their questions rather than phone up and ask them, if you can reply quickly to questions via Twitter this can be very effective.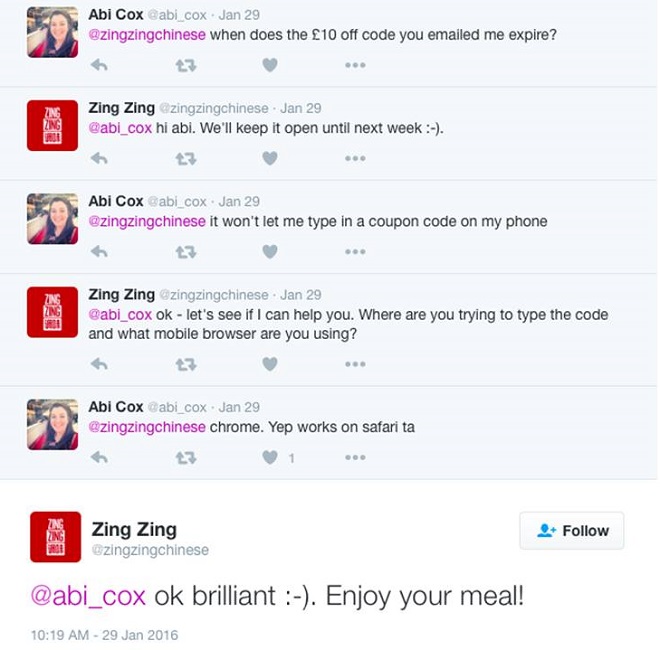 Re-Market to Previous Customers
It's highly likely that many of your previous customers have a Twitter account, so converting those Twitter users into followers is vital. One way to do this, is by tweeting exclusive discounts and freebies for your loyal Twitter followers. Simply let customers know that they can find you on Twitter for exclusive discounts, competitions and freebies when they are paying the bill, or about to leave.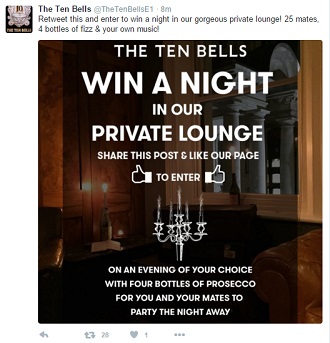 Reach New Customers Through Twitter Ads
In the crowded space of Twitter it's inevitable that some of your tweets will get lost in the masses. For just a very small budget each month, you could use Twitter advertising to promote your best tweets to a relevant target market, or to drive more potential customers to your website. When doing this, it's important to compare the results against other paid social advertising such as Facebook.
Typically Facebook ads have far better targeting capabilities for local businesses, but it's always worth testing different methods before further investment.
Promote Your Online Services
If you provide online ordering or booking services, Twitter is the perfect platform to promote these useful features.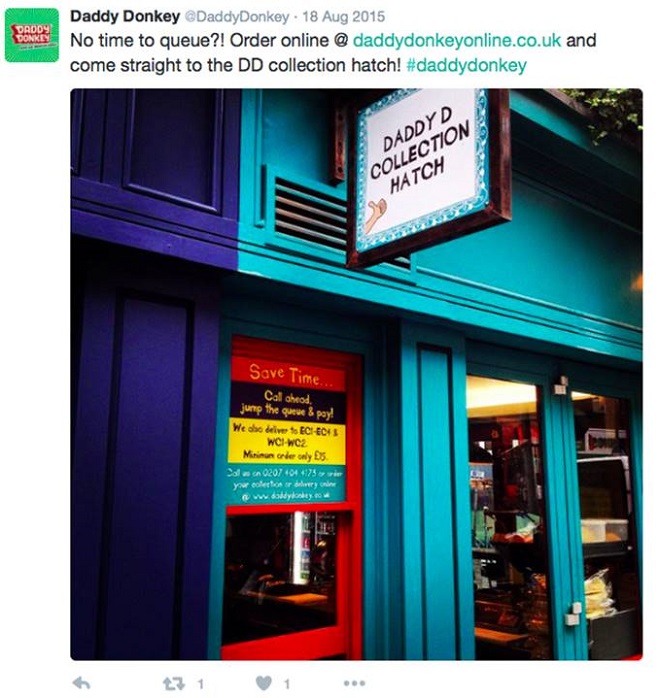 Make it easy for your followers to access these services through the click of a link and set yourself apart from other restaurants who don't offer them. Social media and Twitter especially, can be a crowded place, with each brand competing to get the attention of users. Educate your followers about your services and engage them by making it simple and easy. Finally, you can be confident that you're reaching a 'digital savvy' audience through Twitter, meaning these services are far more likely to be utilised and adopted by your customers on social media.
Whatever you do, don't neglect your Twitter account if you decide to set one up, you need to be consistent if you decide to proceed with it. A restaurant that hasn't tweeted for weeks on end, or has ignored tweets from others, gives a bad impression and it will actually do you more harm than good.