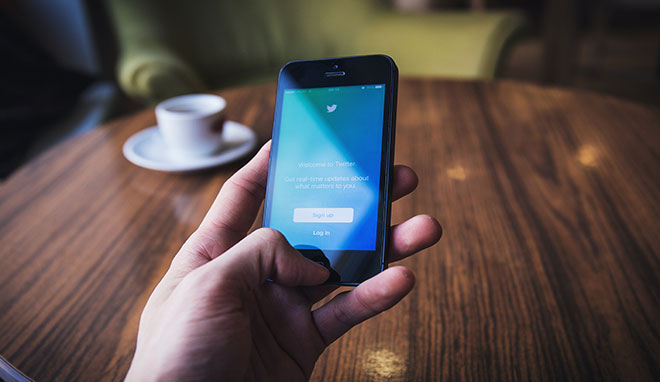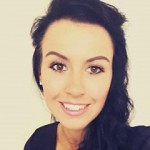 Chelsea Allenby
Chelsea Allenby is a Digital Marketer of 9 years and Managing Director of Allenby Digital Ltd, an online marketing agency she set-up in 2015, specialising in social media and content marketing. www.chelseamarketing.co.uk
The first question you might be asking is why would you want to run a contest on Twitter? What benefits are to be had from a restaurant's point of view? Firstly a contest acts as a method to engage your followers in a new way. By offering something of great value, for free, it's an attention grabber. So not only will a contest be attractive to existing customers who follow you on Twitter, it will also help you attract new fans by drumming up new tweets/retweets.
Always Add Value
The contest entrant must always be required to take an action that's beneficial to you as a restaurant or brand. Typical actions can include: tweeting something with a particular hashtag or retweeting something you have previously shared. A competition should be simple to enter, but it should always add value. If you can, opt for the first choice and encourage new tweets and conversation over retweets. The best value is added when entrants are required to tweet photos or videos of your food. This creates user-generated content which can be reused across your social media platforms. The downside of this is that new potential customers can't join in the fun.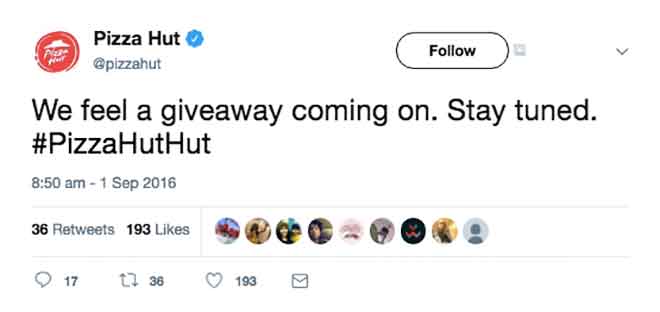 Choose a Relevant Setup & Prize
Choose a contest structure and prize that is most relevant to your restaurant and promotions. If your entire contest is online based, this means there is will be no integration with any offline promotional material. Asking customers to tweet a selfie in your restaurant to enter, will not work as well. However, if you deliver food, you can ask entrants to snap a shot with their take-out meal. As far as prizes go; a free meal and delivery would be the perfect prize for this type of contest.
Contests that are integrated with offline promotions work slightly different. Twitter usually isn't the first place a customer learns of your giveaway. They might see the contest written on a menu, on a poster near their table, or even on a napkin. Rub Smokehouse is the perfect example of this. They run a year-round contest called #RubYourSelfie. This hashtag is plastered across their offline promotions in their restaurant telling customers to tweet or Instagram their meals and selfies using #RubYourSelfie to be in with a chance of winning free Rub vouchers.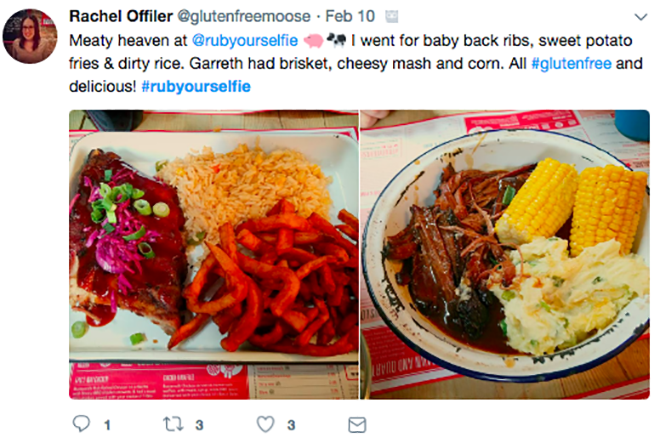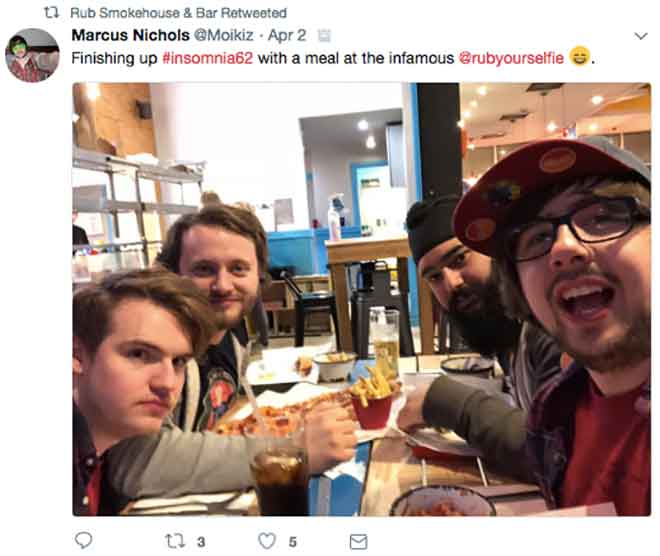 Create a Landing Page
Although this isn't a requirement, it can be a great benefit to create a custom landing page for your contest. This way entrants can clearly see the rules and check when the winner will be announced. If your competition links directly with an offline activity, (such as customers tweeting their meals in your restaurant) then a landing page becomes more important. It bridges the gap between a diner seeing an offline promotion to enter your contest (perhaps on a menu) and successfully finding all the rules online.
Tweet About The Winner In Detail
Don't simply announce the winner and leave it at that. Talk it up! Just as you will have done with the competition itself. The way you announce the winner(s) could make or break your next contest. If your plan is to select five winners, don't announce them all in the same tweet, or even the day. Spread out the fun and choose one new winner each week. You could even create a little fact file about the winner and include one random fact, such as their party trick or most obscure talent. If possible, tweet a photo of the winner with their grand prize, to act as evidence and drum up interest for your next giveaway.
When running any kind of giveaway or sweepstake on social media, you must make sure all the rules are adhered to for that platform. Twitter has their own set of rules for running contests, so we encourage you to have a quick read through first. The network has been working hard this year to crack down on tweets and general activity that breaks their T&C's, so don't fall victim to this.