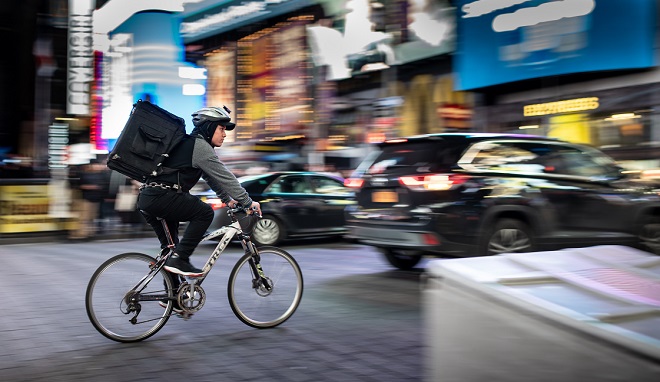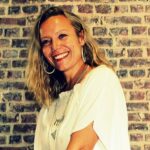 Géraldine Malet
Géraldine puts her passion for the web, marketing and communication, writing and storytelling at the service of companies and entrepreneurs.
"Honey, what are we going to have to eat this evening?… Wait a minute, I'll take a look on Deliveroo!" There was a time when, faced with the matter of what to eat, people looking for some fast nosh would simply dial up their local pizza delivery restaurant. But that was before the advent of today's delivery giants, who have changed our consumption habits and imposed their model on our fast-paced, connected lifestyles. Cities in which these platforms have set up their services are now the stage for a flurry of delivery boys at certain times of the day. In London and many other cities across the UK, they can be seen on practically every street with their obligatory get-up: bike, cooler bag and uniform. Zipping through the streets, they might even cross their contemporaries still working for independent or franchised fast food brands, although this particular category of delivery person is now dying out. Most have made their choice between working as an employee or working for themselves. In fact, therein lies one of the major strengths of these delivery start-ups, as explained by Nimrod Krief, manager of the Mambo Pizza outlet in Nice (France).
When I realize that I am unable to hang on to my delivery people despite paying them a reasonable salary and leave benefits, and I see them all wanting to work for these platforms, then I have to admit that these platforms are onto something… Their strength is that they have given delivery people the impression that they are independent, and that they are self-employed.
A restaurateur in London has also told us how difficult it has become to hire and motivate delivery people and secure their loyalty. These delivery start-ups have not only changed our consumption habits, but they have also transformed our working methods and shaken up the job market. Today, some restaurateurs are confronted with a shortage of delivery people, and the resulting dilemma is to give in and adapt, or resist – and risk going under! While this sounds radical, it reveals the importance of the change which restaurateurs face, and begs the following question: should you give in to these platforms? For lots of reasons, you might be tempted to say "Yes". Indeed, it can all sound good. Gaining your customers' loyalty, conquering a new target, increasing your revenue or diversifying your sources of income are all positives that lean in favour of taking the plunge. And for lots of other reasons, you might be tempted to say "No" because, by going along with them, you are also exposing yourself to a number of risks: less margin, less independence and less control, in particular over your brand image.
Grappling with the home delivery market: feedback
What motivates restaurateurs who already work with these platforms? Are they satisfied? Do the results live up to their expectations? How have these partnerships changed the way in which they work? We put these questions to a number of French and English restaurants. They told us straight up what they thought, shared their experiences and voiced their concerns for the future.
Putting restaurateurs' independence at risk
How does the delivery service change the restaurant's business model? What are the merits of a business when 50% of its revenue comes from an external source? Is the next step for restaurants being completely dependent on these platforms, as is already the case for hotels with Booking.com, for example?
For Camille Candela, a young, engaged entrepreneur and founder of the Burger & Wells brand, the delivery issue raises all these questions. And even if they all deserve reflection, one, in particular, holds our attention: do these platforms put your independence at risk? Entrusting all of your deliveries to a platform amounts to entrusting all of your customer files. For some months now, Nimrod Krief has been working with Deliveroo and Uber Eats alongside his own deliveries. He admits that he knows nothing about his customers.
As Lucas Le Gouail from Periko explained in this article we published in 2018, you risk losing your identity.
With no physical sales outlet, the image we convey via our delivery people is key. We make our deliveries wearing a beret in a small van sporting our colours.
In an interview with Deliveroo last October, their spokesperson mentioned a marketing tool, Restaurant Home, which gave restaurateurs access to certain data, such as order preparation or acceptance times. However, concerning customer data and the restaurateur's independence, the answer given was evasive. And yet this matter is key… Isn't a restaurant that generates more than 50% of its revenue from an external source, and that subcontracts 100% of its deliveries, putting its business at risk? What is the value of a business that doesn't even know who its customers are? If one of these platforms goes bankrupt tomorrow, what happens to all those customers? To be sure, not all restaurateurs share the same concerns in this respect. Jake O'Neill, who manages two sushi restaurants in London, works with Uber Eats and Deliveroo for one, and with Just Eat for the other. Here's what he had to say about customer data.
Not having access to customer data with Deliveroo is not really a problem for me, and if I could, I would use these platforms for all of my deliveries. Even if some restaurateurs feel as if they are losing their customers, in the end, they are still eating our products. In a way, they are still my customers, the only difference is that I am unable to do any targeted marketing campaigns.
This is quite an optimistic viewpoint which, for all that, has not stopped him from setting up certain measures to "woo back" Just Eat customers.
We don't have much information on our Just Eat customers, merely their names, addresses and telephone numbers. To win back these customers and encourage them to place their orders directly on our site, we place offers (reductions or items for free) in our delivery bags which are only valid for orders placed directly.
While this is an interesting approach, its success has proved to be limited because, as he himself said, "Customers today are more loyal to the platforms than they are to the restaurants."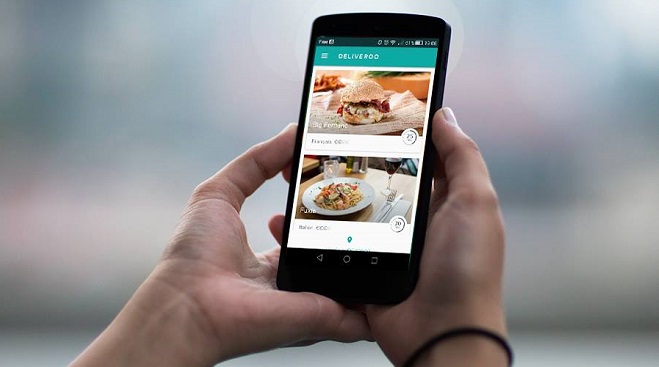 Customer loyalty
More and more, customers choose a delivery platform before they choose a restaurant… Nimrod Krief also shares this finding in Nice (France).
People prefer to have a single account with Uber Eats or Deliveroo, rather than lots of different accounts with different restaurants. It's more straightforward for them. They connect via the app and choose what they want to eat.
In fact, this is the main reason why he "gave in" as he puts it, not without a certain bitterness, "I didn't have a choice. That's where the customers are. You either sit back and watch them gradually disappear, or you do something about it."
Quality of service
For the past 10 years, Nimrod Krief has provided the inhabitants of Nice (France) with an ordering site and a delivery service in the colours of his brand, which generates 30% of its revenue online. But, sensing a change in the wind, a few months ago he decided to team up with Deliveroo and Uber Eats in addition to his own deliveries. A choice endured rather than enjoyed: "I did it reluctantly." Even if he has not yet had any negative feedback from his customers, he is somewhat concerned about the quality of the service provided.
They don't offer the same level of service as we do. We use heated delivery bags, they use standard insulated bags. We are clearly losing out in terms of quality of service.
These concerns are shared by Jonnie Tate and Sam Briggs, founders and managers of Yard Sale Pizza in London. They opted to dispense with these platforms, and here's why:
Offering our own delivery service is a key part of our brand strategy. We want to retain control over our quality of service, and we know only too well that if you want something done well, it's best to do it yourself. Managing our deliveries allows us to choose our own delivery people, make sure our products reach their destination at the right temperature, control the pace of our deliveries, interact with the end customer… We seek to offer the best quality of service both inside and outside our restaurants.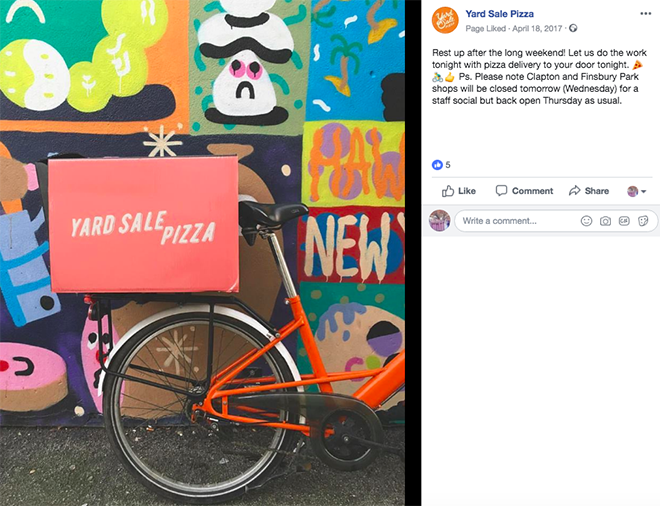 For these same reasons, last February, the CEO of American brand Jimmy John's, with its 2,800 outlets, asserted that he refused to work with the platforms. To explain his choice, the brand broadcast this 34-second clip based on negative customer feedback.
The Jimmy John's Delivery Promise #BecauseSandwich pic.twitter.com/GwOluWLbrI

— Jimmy John's (@jimmyjohns) 7 February 2019
This ad and clip caused quite a stir and were relayed by lots of fans, followers, media players and opinion leaders. To hallmark its message, the gourmet sandwich brand created a dedicated hashtag, short but sweet: #BecauseSandwich. This was its own way of asserting that the only reason for its decision was to safeguard the quality of its products, and expressing its doubts as to the ability of these intermediaries to fully meet its requirements.

Safeguarding your brand image
As pointed out by Jonnie Tate and Sam Briggs of Yard Sale Pizza, platform customers belong to the platform, but whenever they receive a delivery that is late, cold, badly presented or delivered by an unfriendly person, the buck stops with the restaurant.
We know lots of restaurateurs who use Deliveroo or Uber Eats and who feel frustrated and powerless in the face of dissatisfied customers. In the end, the onus is on the restaurants: they are the ones who get the poor ratings, and its their reputation that's at stake.
Even if the delivery people and vehicles carry the platform's brand, it's your cooking, your image and your reputation that are on the line. That's why it was essential for these two entrepreneurs to have a fleet in line with their image.
At peak hours, for some outlets, we can have up to 10 vehicles on the streets of London. This is great publicity for us; we would lose out on that if we were with Deliveroo or Uber Eats.
Lucas Le Gouail, founder and manager of the Periko brand, agrees. During the course of our interview, he explained why, as a restaurant that generates all of its sales online, subcontracting out deliveries is not an option. "With no physical sales outlet, the image we convey via our delivery people is key. Today, we make our deliveries wearing a beret in a small van sporting our colours." However, he understands why certain restaurateurs might turn to these platforms, in particular, those with a physical sales outlet and for whom the delivery service is only of secondary importance.
Responding to a new need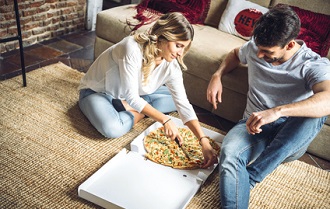 Today's consumers are basically hooked on deliveries. To respond to this demand, restaurateurs have a number of cards that they can play, especially that of creating their own fleet. However, as Camille Candela said, this is a new line of business; to embark on it, you have to have the necessary resources and ambition. Managing a delivery service is not like managing a restaurant. People who specialize in this activity, like Nimrod Krief or Jonnie Tate, are fully aware of this. In fact, this is one of the strengths of these platforms, as recalled by Jake O'Neill, manager of two sushi outlets in London.
For the independent restaurateur, tackling the food delivery market can be a highly complex undertaking, one that poses a real headache. It involves considerable cost and investment, as well as hiring and managing delivery people, taking out insurance, investing in a fleet of vehicles, etc. Platforms like Deliveroo have helped to open up this market which, until now, was fairly limited. In so doing, they have made it accessible to all.
Stiffer competition
However, by making this market accessible to all, the platforms have also ramped up the competition. Online, partner restaurants find themselves directly confronted with their competitors and, in order to differentiate themselves, have no choice other than to rely on the platforms' algorithms and on customers' goodwill. While difficult for some, this competition is a boon for the platforms, who thus offer paid options to help the partner restaurants gain in terms of visibility.
Dark kitchens, a new form of competition
As if that wasn't enough, another form of competition has emerged, that of "dark kitchens", a concept that exclusively concerns the food delivery business, sold under the Deliveroo brand name "Editions" in France and the UK. These establishments enable restaurateurs to cater to new geographic regions without having to make any weighty investments, as would otherwise be the case for setting up a regular high street outlet. In addition to their fit-up costs, Deliveroo takes care of their cleaning, management, orders and delivery fleet. The actual "restaurants" simply assign a dedicated chef or cook and provide minor kitchen equipment as well as their own recipes and ingredients. They don't pay any fixed charges or rent, merely a commission on the price of each order, the rate of which is not known precisely, although, according to Deliveroo, it is "slightly higher than the 30% rate generally applied." Admittedly, this is an ingenious concept that has been well thought out. A real opportunity for some, and a thorn in the side for others. On the one hand, restaurants working under the Editions brand can target a new customer base, while, on the other, regular restaurants already established are confronted with the arrival of new competitors.
Conquering new customers yes, but at what price?
The business model used by these platforms is partly based on their capacity to put restaurants in contact with customers. To satisfy their users, they have to offer a maximum choice of brands and to satisfy their restaurateurs, they have to provide a customer base that is as extensive and qualified as possible. The sector's two heavyweights are thus fighting it out to see who will have the most partner restaurants and the most loyal customers. Camille Candela told us that he had even received an "indecent" proposal from Uber Eats, who was ready to buy his establishment out so that they could add his organic, eco-responsible brand to their list of partners. However he declined the offer and sided with the "opposing camp". After Foodora folded in September 2018, he joined Deliveroo with whom he negotiated a 25% commission rate. Which begs the question: is paying a 30% commission on each order profitable? It depends. After conducting an analysis, Camille Candela observed that deliveries improve his restaurant's profitability and allow him to pay the wages of a fourth member of personnel in the evening. It's a different story for Nimrod Krief, who pays a 30% commission to Deliveroo.
Our margins have disappeared! The commission charged applies to prices inclusive of tax, so in addition to giving them a 30% commission, I'm losing my VAT. Throw in a 30% food cost, and what's left? Not much! Honestly, it's hardly profitable, not for us at any rate. We are basically doing this despite ourselves, like lots of other restaurants that I know and who, like me, have several outlets.
Creating your own team of delivery people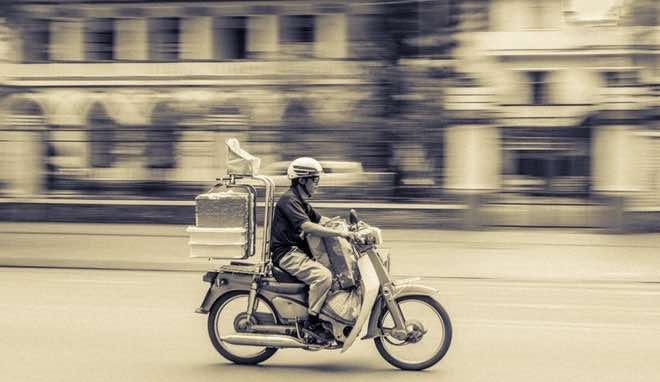 If the commission rate at Uber Eats and Deliveroo is 30%, it's not without reason. In fact, this is what it costs to create and manage a fleet of delivery people, as explained to us by Jake O'Neill.
If you are willing to sign an exclusivity agreement with Deliveroo or Uber Eats, you can benefit from a commission rate of 25% instead of the usual 30%. At that rate, it's more viable economically for us to work with the platforms than it is to have our own delivery fleet. 30% is pretty much what my own internal management costs me.
Nimrod Krief has also done his maths. In order for the operation to be profitable, he knows that he will have to completely abandon his delivery service.
If I didn't have any delivery people to manage, scooters to maintain, employment contracts to oversee, paid leave and so on… I think that even at 30%, it would be economically worthwhile for us. Our difficulty is managing two systems concurrently. Not only do I pay 30% to Deliveroo, I also have to keep all my own delivery people to take care of the Uber Eats deliveries as well as orders placed directly on our site. The problem is, I'm not making enough profit with the platforms to be able to dispense with one or two delivery boys.
Should you give in to the delivery platforms?
All this feedback sheds new light on this matter. Based on a fairly brief analysis, we would be inclined to say that…
If, like Periko, your concept is based entirely on deliveries and you are concerned about your brand image, you should no doubt consider investing in your own delivery tools that sport the colours of your establishment, and that meet your requirements in terms of quality and service.
If, like Burger & Wells, deliveries are only of secondary importance, working with either of these platforms probably makes sense. That way, you can benefit from their marketing efforts and their databases, enjoy a certain level of visibility, and reach a new market without having to create and manage your own fleet of delivery people.
If, like Mambo Pizza or Flying Fish Sushi, deliveries represent an important strategic focus for you, and you are set up in a region where these platforms rule the roost, you should no doubt consider working with them alongside your own tools and solutions, while setting up actions that will help you to win over direct customers.
Lastly if, like Yard Sale Pizza or Jimmy John's, you want to retain full control of your image, your reputation and your customer file, and you are willing to invest in marketing, human and logistical resources, not siding with these platforms would appear to be the best solution.
How to make the most of delivery platforms
Regardless of whether you join forces with Deliveroo or Uber Eats out of preference or fear, willingly or unwillingly, with curiosity or bitterness… below you will find some tips inspired by some of the restaurateurs we have met and interviewed, and which should help you to get the best out of your partnerships while preserving your independence.
Diversify your sources of income
Preserving your independence means diversifying your sources of income, among other things. Rather than working with only one platform, work with several partners operating locally. Don't be tempted to save 5% on your commission rate by signing an exclusivity agreement… What happens to your business tomorrow if your partner suddenly closes down, like Foodora in September? And if that did happen, how would you retrieve all those customers who you don't even know?
Find partners who are more in phase with your brand and your concept
Take the time needed to carry out some market research and conduct your own survey. Are Deliveroo and Uber Eats the only players present in your area? What image do your customers have of these platforms? Which do they prefer, and why? Are the partner restaurants already present on either platform consistent with your positioning? What customer service and follow-up service do they offer?
Invest in your own solutions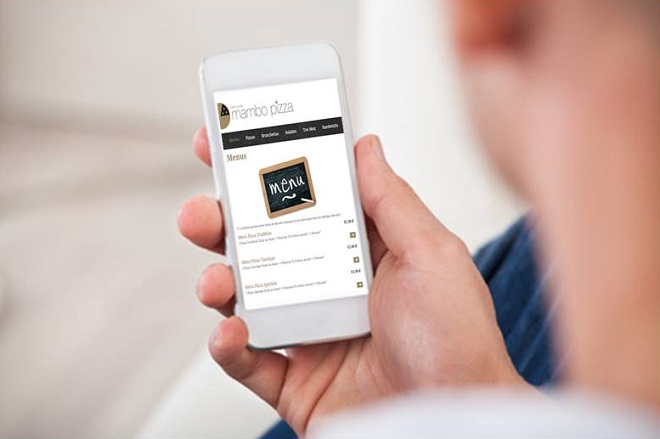 If deliveries are strategically key for you, this is the best way to preserve your independence. Even if you wish to be present on the delivery platforms (simply because you have no choice, because that's where your customers are, or because you need to be…), you should consider developing your own online ordering site and your own delivery service. While this implies a considerable effort in terms of investment and daily management, these tools will allow you to broaden your database, maintain ties with your customers, control your image, implement targeted marketing actions and safeguard your business, the key resource of which is your customer file.
Informing your customers and making them aware
If the loyalty of today's consumers lies more with the platforms than with actual restaurants, it's because these platforms offer them the choice, simplicity and convenience that they are looking for. However, those who use these intermediaries to order your dishes may well be customers who are fond of your cooking, your establishment and your team. If so, you have everything to gain by going for transparency. Why not make them aware of how much these partnerships really cost you, and the impact this has on your margins? Why not inform them that you only receive the money from their orders 30 or 40 days later, and remind them that, when they order with Uber Eats, they pay €2 more than if they ordered direct with your restaurant? Thanks to digital, you can directly address your customers and prospects. Showing such honesty and transparency could well strike a chord with some. Remember, digital is not the only tool at your disposal. You could contact the local media to air your views, hand out flyers in your outlet, or include a message with each of your deliveries.
Strengthen your brand image and your customer loyalty
If you have decided to work with Deliveroo, Just Eat or Uber Eats, but still have your own online ordering site and your own team of delivery people, why not remind customers of this? Like Jake O'Neill, you could include offers in each delivery bag valid only for orders placed directly on your site (free items, discounts, loyalty points, etc.). If your restaurant benefits from an attractive interior design, a nice atmosphere and a unique concept, you could also invite customers to come and enjoy a "real" experience (via a special offer or event). This would be a chance to meet them, establish ties, make them aware of your restaurant's universe, talk about your online presence and your loyalty programme, and encourage them to place their orders directly next time.
Limit your delivery offer
Some dishes travel better than others. When choosing which dishes you want to make available on the delivery platforms, try to limit yourself to those best suited for delivery and which, even when re-heated, will retain all their taste, texture and flavour. This is the best way to avoid negative customer feedback; it will also project a positive image of your restaurant and incite customers to come back. You can also select only a few dishes for the platforms, and keep your most exemplary or sought-after dishes for your online ordering site.
Add up and compare all your options
Managing your orders and deliveries on your own, subcontracting them out, or doing a combination of the two… How much would each of these options cost? Without any negotiating, an agreement with Deliveroo or Uber Eats will cost you a commission of roughly 30% on the tax-inclusive amount of each order. If you decide to only subcontract the online ordering part to Uber Eats or Just Eat (for example), this will cost you a commission of 13–15%, added to which are your own costs for managing deliveries. The question to be answered is: how much would it cost you to develop your own tools and to manage your orders and deliveries on your own? A number of restaurateurs refer to a cost of 30% to create a dedicated delivery team. This is on a par with the average commission rates applied by the platforms. If this is the case for you, is outsourcing these services ultimately worthwhile? What do you stand to gain? And what do you stand to lose? At what level of negotiation with the platforms would it become economically more viable for you to outsource? How much does benefiting from the platforms' databases represent for you? And how much does losing control over your customers represent? These questions are difficult to quantify, however, they should weigh in the balance when you make your choice.
Alternative solutions
These delivery start-ups are not the only ones to have tackled the delivery market, as described by another London-based restaurateur who manages 3 fast food outlets, but who wishes to remain anonymous. The least that can be said is that he has diversified his sources of income, since he works with Just Eat, Deliveroo and Uber Eats, depending on the outlet. For one of them, up until now he has worked with Just Eat, where he paid a 14% commission, while managing the deliveries using his own fleet. Recently, he began working with a company called Food Taxi, with whom he is very satisfied,
It's very practical. We receive orders on our online ordering site. Using a dedicated tablet, we then enter the delivery postal code, and 10 minutes later, a delivery person picks up the order. The service is smooth and fast, and we are pleased with it. The only snag for the moment is that they only cover a limited geographic area. It's also more economical for me; I only pay if orders are coming in. When it's slack, I don't pay a thing. And then, I don't have to worry about managing my own delivery people, feeding them and securing their loyalty… For 50 deliveries a week, I pay a fixed amount of roughly £30. Each set of 5 additional deliveries costs me £5 more. Not only can I rein in my costs, I don't have to manage any delivery people.
Do you have any alternative solutions in your city or region? What are they? How do they earn money? Who are their partner restaurants? Are they satisfied? What are their ambitions? Who is in control? What are their values? We invite you to consider these questions and to explore alternative solutions on your market and in your region, some of which are still under the surface, with limited means, but with the same underlying motivation: offering restaurateurs solutions that are economically viable and ethically fair. In fact, we will soon be dedicating an article to them to give them some visibility and provide you with fresh insight to make the reasoned decisions necessary for your restaurant's health and sustainability. To be continued…