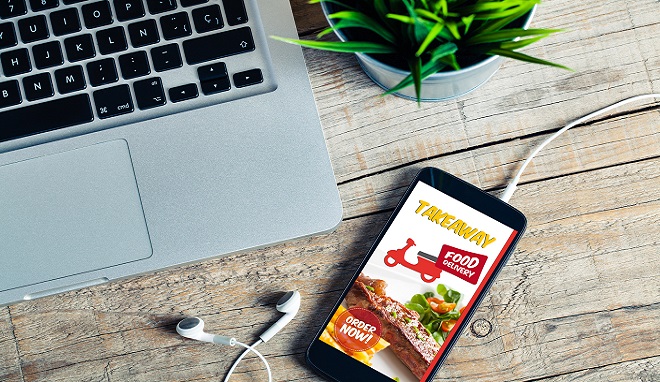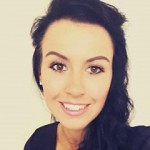 Chelsea Allenby
Chelsea Allenby is a Digital Marketer of 9 years and Managing Director of Allenby Digital Ltd, an online marketing agency she set-up in 2015, specialising in social media and content marketing. www.chelseamarketing.co.uk
The ability to receive online orders within the food industry can fast-track revenue for any restaurant business. Innovation within restaurant technology has had the most profound impact on consumer expectations. Online food ordering is one of them. As such, it becomes a profitable business-model when it's delivered seamlessly. A dynamic, user-friendly online ordering software can transform operations and provide immediate scale.
When it comes to selecting an online ordering platform, various solutions exist in the market today that are worth considering. There are benefits and drawbacks with each solution. It's paramount to make the decision based on the unique requirements of your own business and to make the right choice from the very beginning. Migrating from one system to another can be difficult and costly.
What Online Ordering Solutions Are Available for Restaurants?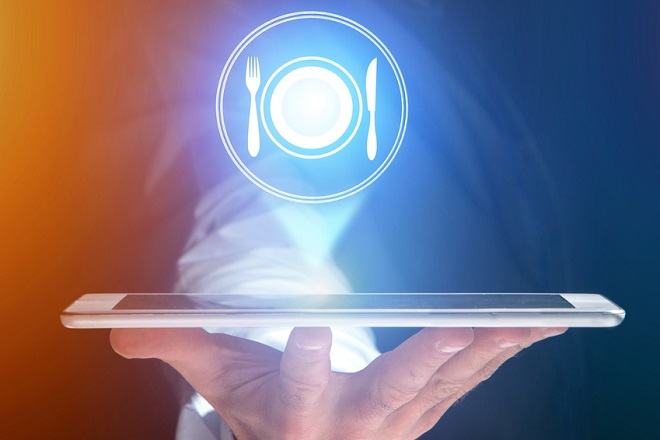 Within this article we will look at the four main solutions that exist on the market today.
1. eCommerce Solutions
An eCommerce solution is perhaps the most well-known platform for enabling orders to be placed online. These solutions are used for a range of industries selling various things online. They offer more generalised features that can be adapted to needs of multiple businesses.
2. Food Aggregators
Food aggregator platforms are websites that aggregate restaurants/takeaway businesses and offer access to multiple restaurants through a single online portal.
3. Restaurant-specific Online Ordering Solutions
An online ordering solution that is 100% dedicated to restaurants means that is it designed only for the food business. All functionality is restaurant/takeaway specific and the same system cannot be used by other eCommerce businesses.
4. Custom Development
A custom developed solution is the most specific choice. This type of platform is built by high-end software engineers, entirely customised to your exact needs. It's not just unique to the restaurant industry, but entirely unique to your business. Any functionality you require can be included in a custom developed solution.
Choosing the Right Online Ordering Solution For Your Restaurant
1- eCommerce Solutions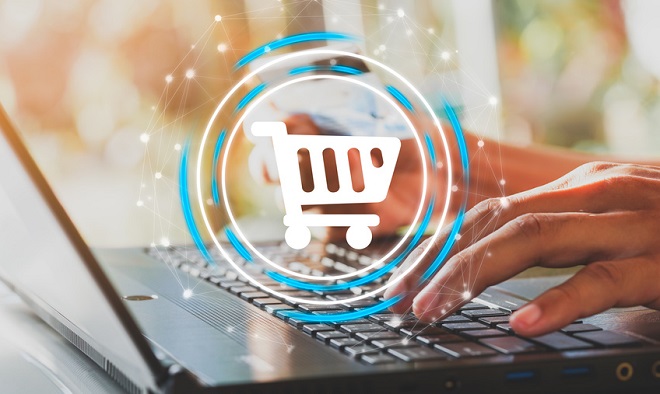 Due to the fact that an eCommerce solution is aimed at the general market it's typically simple to use and easy to manage from the backend. They also have low initial costs and offer a wide selection of choice for templates and designs. Some tools and functionality are already integrated into the system which can be beneficial.
WooCommerce is a popular ecommerce plugin for WordPress websites. It is a good example of a platform that caters to many different online businesses. Given that thousands of businesses use these platforms, customer support tends to be reasonable. Given the fact that most web agencies are very familiar with popular platforms like WordPress, they naturally recommend these platforms.
If you're considering developing your online ordering website using an ecommerce solution like Shopify or Wizishop, you should however be aware of the main drawbacks.
ECommerce solutions are not designed for the restaurant industry but are there to cater to a large range of businesses. You might therefore find that functionalities are limited, especially if you're a delivery business. Grant Clouston, managing director of NKD Pizza Europe Limited, mentions this point:
There's quick service and there's pizza delivery. Pizza delivery is completely different to other quick service setups that I know out there (such as coffee chains)… When it comes to pizza, you have to deal with big rush periods. We can get people coming in store, placing orders online or through aggregators… When quick service only have to deal with a queue at their store, we have to deal with queues at the store, online and at customer's houses.
Lucas Le Gouail is co-founder of the french fast-food concept Periko, where customers create their own high-end sandwiches. Periko are currently using an ecommerce solution called Wizishop to get online orders. Lucas likes the simplicity of the solution but recognises the limits of the backoffice:
Wizishop is excellent for selling something like shoes or jewellery, but not entirely suited to the catering world. Also, based on the contacts I have had with them, this is not a path they want to take. I would like to have certain features, but they are either unable or unwilling to develop them for me… I suppose I'm a one-off in their customer portfolio, so I can understand their positioning.
If you need to add restaurant specific features and functionalities to your online ordering website, you will need to outsource that work to an external team of technical software developers. This will increase costs and maintenance thereafter.
2. Food Aggregators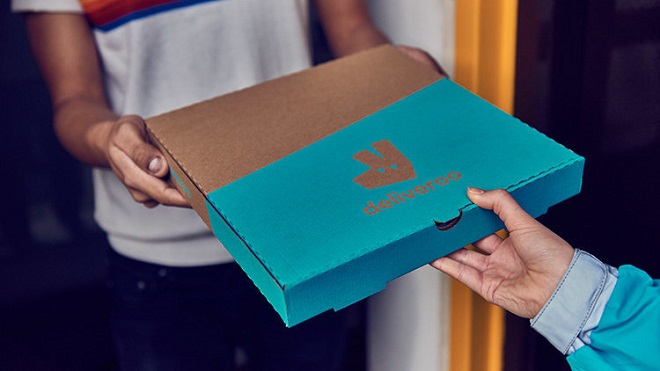 As a restaurant or fast-food business, you can work with food aggregators to grow your online sales. Partners such as Just Eat provide the opportunity to reach a wider audience online. Other third party companies such as Deliveroo or Uber Eats can help you offer a delivery service if you don't have the in-house capabilities.
Working with a food aggregator means that you should benefit from their notoriety. This can be beneficial to smaller businesses that wish to increase their turnover and who don't have a large marketing budget, or a strong takeaway/delivery strategy. Consider the key benefits, there are also some drawbacks that you should be aware of before making the decision to work with food aggregators.
One of the major drawbacks are the high cost of fees. In some cases, these can reach up to 30% of each order.
Customer data collected does not belong to you, but to the aggregators. This means you won't have access to it for remarketing purposes and loyalty is impossible to trace.
When your business is listed on a food aggregator website, your restaurant is shown alongside all of your local competitors, so competition is always high and you are totally dependent on their algorithm to keep business going.
As Lucas Le Gouail from Periko explains, you can also potentially lose your identity when you entrust orders and deliveries to a third party:
With no physical sales outlet, the image we convey via our delivery people is key. We make our deliveries wearing a beret in a small van sporting our colours.
For Periko, having its own fleet of delivery men wearing the brand's colour and identity is essential, and Lucas knows that if he decided to go through Deliveroo or Uber Eats, he would lose this key opportunity to build brand awareness.
Similarly, Tony Crolla from La Favorita Delivered prefers not to use food aggregators. Instead, he uses his own branded cars which can be spotted all over Edinburgh. The branding is striking and instantly recognisable, plus, each vehicle is equipped with a system that keeps the pizza flat and hot.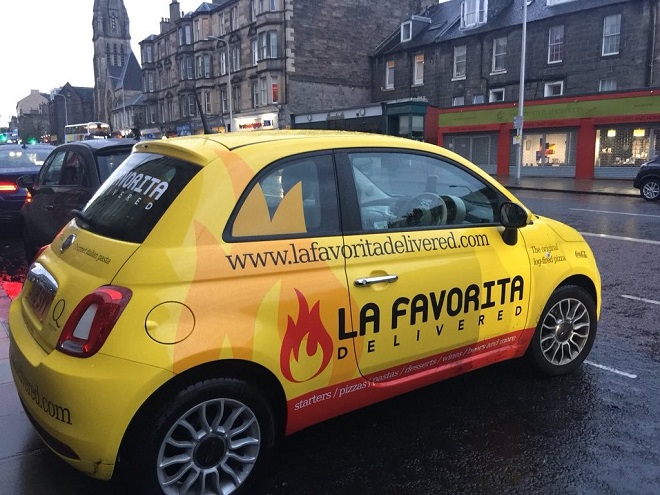 Finally, there is a potential danger that if you rely exclusively on third party websites, you are at their mercy, with no back-up. Recently the Deliveroo website went down for a few hours. For those businesses who rely solely on Deliveroo this was sure to impact their sales.
This is why, if online ordering and delivery is strategic to your business, we strongly recommend that if you sign up (for good reasons) with one of these food aggregators, that you also commit to having your own online ordering website as well.

3. Restaurant-Specific Online Ordering Solutions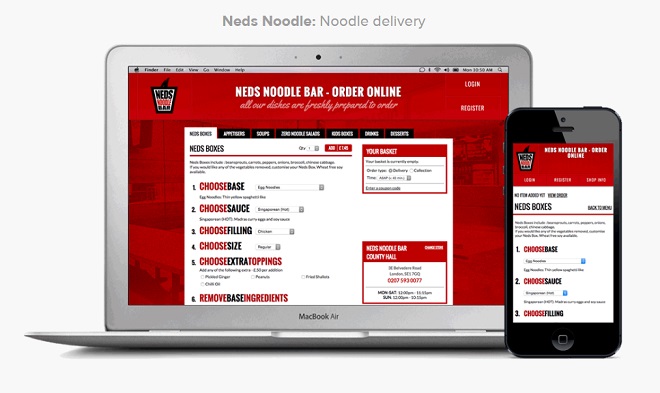 Choosing an online ordering platform that is dedicated to restaurants and takeaways means you will benefit from industry-expert knowledge and many years of development in some cases. Not only this, but each built-in functionality will be restaurant-orientated.
For example, preparation time, and different pricing models for takeaway, delivery or eat-in.
Another feature; relevant deals management which includes managing/updating bundled product offers or 'happy hours'/days of the week. There are typically custom algorithms to manage peak time and delivery zones management and their related delivery charge.
There are several restaurant-specific online ordering solutions on the market today such as Order Tiger, FlipDish, eTakeout, LivePepper or Mobo2go. Each of them offer different features, so how do you make your choice, and what criteria should you look at?
We caught up with Grant Clouston, Managing Director of NKD Pizza Europe Limited. With 3 existing restaurants in the UK & Ireland, and more on the way in the coming months (including one in Bulgaria), we were interested in his experience. Grant chose LivePepper for NKD Pizza, one of the leading online ordering solution for restaurants in Europe. This means the company has experience working in foreign markets, with in-house localisation experts.
When I joined the business I was looking at about 3 solutions, but LivePepper was the best solution for what we needed. I liked the integration between the online ordering solution and the EPOS, but the big thing for us was LivePepper's user-experience and also allowing people within the organisation to work the back-end easily. We can make changes ourselves, even at a store-level. If we're too busy we can just delay online-ordering for 15 minutes. We weren't in that position before.
Indeed, before moving over to LivePepper, a dedicated restaurant online ordering platform, NKD Pizza used to use a custom system.
4. Custom Developed Online Ordering System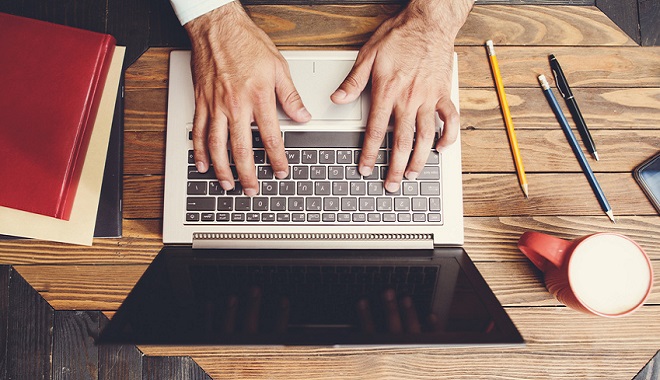 Some restaurant owners make the choice to develop their own customised online ordering system. Why, in a market where so many solutions already exist, would a restaurant owner go to the effort of developing a fully customised solution? Well, to have a fully customisable platform means you have access to every functionality you desire. The system can be designed to include or exclude any feature you choice. This type of solution would suit a restaurant/take-away set up with a very unique concept. A concept that cannot be 100% catered for by any existing solution.
Periko is seriously considering developing their own online ordering solution. We caught up with Lucas Le Gouail to understand his motives and here is what he told us:
Every restaurant has its own needs. Ours are fairly precise and specific……As a fully-digital fast-food concept, for us, delivery in not just an extra, but the sole method of our business. Our customers can fully customise their Perikos from fresh, organic and seasonal produce. We therefore need the ability to manage not only product inventory, but also product variations. If we're not able to take control over the product variations, customers might order a sandwich with some ingredients that we don't have in stock. We cannot afford to deal with this. Many customers want us to generate credit notes or promotional codes for payments by luncheon. A functionality that we struggle to find in existing solutions. For all of these reasons, the best solution for us is to develop our own solution. One that would completely meet all of our needs and would fully reflect our way of business.
As Lucas Le Gouail suggests, the main benefit of a custom system is that it's fully customised to your own unique and specific needs. As long as you have a very precise idea of what your needs are, you can benefit from a solution that has been designed 100% for you. This can give you a significant advantage, but it's not without its drawbacks.
With full customisation comes high costs! Unlike when using existing solutions, you will be the only one to support the cost of the development. Depending on your individual needs, this could be a large initial outlay, with various ongoing costs in order to remain innovative. On top of this, is the added cost of maintenance. When bugs or errors occur you will pay the price to fix any issues. The same is true when adding new features; most existing solutions are under constant development. However, when you want to add new functionality to a custom development it comes at an additional cost.
Utilising the help of a digital agency might be the best way to help you develop your own online ordering solution, but some restaurant owners do make the choice to do it themselves. Developing the solution yourself or with the help of friends could save you money, but not necessarily time and the end result is rarely optimised from an end user perspective.
Before moving over to LivePepper, NKD Pizza used to have its own custom system. During our interview with Grant Clouston, he shared his experience about this chapter of NKD Pizza's life:
We tried developing our own ecommerce website…. It was a very clever system, but If you get the coding wrong in a particular area, it's detrimental to your business……When the system worked it was fantastic, but it took a lot of hard work to make it work and we did not have the capability to keep it like that all the time
In Conclusion
Overall choosing the right online ordering solution for your restaurant is about making the decision that is right for your unique business needs. Opting for an online ordering platform designed specifically for restaurants gives you a range of benefits and arguably will be the best decision for the majority of restaurant owners and takeaway business. To benefit from experts in the food industry and functionalities that are geared towards running a successful food business could give you that competitive edge. User-experience, seamless integration, mutualised maintenance, development and expert support should be at the top of your list when making this crucial choice.
In the words of Grant Clouston:
As a new brand you've got one shot to interact with your customers and give them a good or bad experience. If customers can't order online then it's very hard to sell pizzas