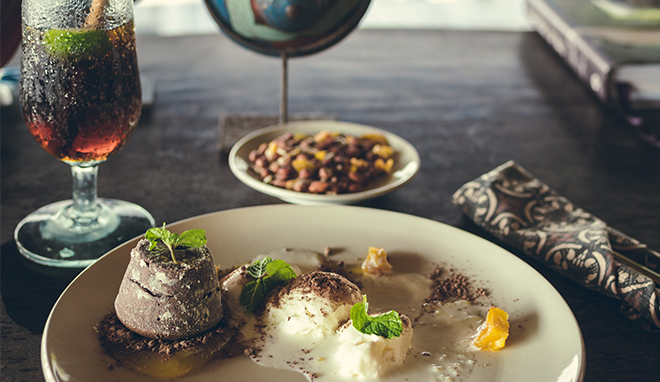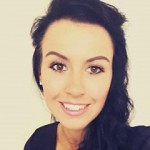 Chelsea Allenby
Chelsea Allenby is a Digital Marketer of 9 years and Managing Director of Allenby Digital Ltd, an online marketing agency she set-up in 2015, specialising in social media and content marketing. www.chelseamarketing.co.uk
When consumers make purchase decisions they no longer tend to look towards businesses for reassurance of reputability. Instead, they turn to other people, seeking reviews from real customers or from influencers whom they admire and trust. Whether someone is buying a new home appliance or looking for a great place to dine, the concept remains the same.
What is UGC?
UGC stands for user-generated content. It's typically branded content that has been created organically by happy customers. It can be any type of photos or videos. Common types of UGC for restaurants include group photos dining out and images of the attractive, tasty looking food. You can learn all about consumer attitudes towards user-generated content here.
Why is it Valuable?
This type of content is so powerful because it's often completely natural and honest. To give you an example, a customer might snap a photo of your burger special and post it to their Instagram account. These images act as social proof for the service or food you might offer. It carries much more value if someone else has left an honest happy review on their own social channels, compared to own-brand content. A business is not going to post something negative about their service, even if it carries some truth. An individual is free to share their experience whether it's good or bad. Therefore the content they share is far more trustworthy from a consumer point of view.
If a customer does upload a photo or video clip to somewhere like Instagram, there is a high chance they will also do one of the following:
Tag their location
Include your Instagram handle
Use your branded hashtag (if you have one)
How Do You Get New UGC?
It's clear to see, for some of these actions to take place you do need to instigate (or at least encourage) certain aspects of the content. If you splash your hashtag across menus, flyers and your own social channels, people will be more likely to use it. Competitions and giveaways are another way to encourage UCG. Make it known that once a month you select a winning image to receive a freebie or discount on their next visit. This gives happy customers even more of a reason to snap a photo & include important things like your hashtag or Instagram handle.
UGG works on any social media platform and you're surrounded by it, whether you realise it or not. If you've ever watched an influencer vlogging on YouTube you will have seen video UCG. Vlogging involves an individual (or group) filming their day as they go about their business. They take the viewer with them wherever they go, giving exposure to their favourite places to eat & shop as they go. This type of content is gold dust! It's raw, it's real and it's honest. These influencers are not being paid (unless explicitly stated) by the businesses they visit and the brands they use. Sponsoring influencers to promote your business is another type of UGC but it does prevent more challenges and typically does not carry as much value as organic UGC.
You Already Have UGC
Even if you've never encouraged user-generated content in any way, it's highly likely you will still have UGC out there. It's your mission to try and find it. You only have access to content that is made public. Here are some ways you can start your search:
On Instagram use the search places tool to find your restaurant. If anyone has tagged your location, the image(s) will show attached to this location.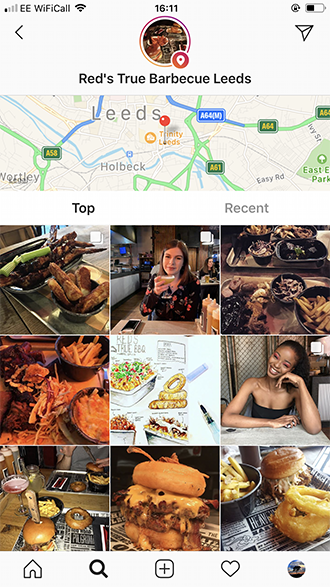 Use Twitter or Instagram to search relevant hashtags (the name of your restaurant) and see if anyone has used your brand name as a hashtag when uploading content.
Use Facebook to search for 'places' and here you can see photos uploaded by the public who have tagged themselves in at your joint.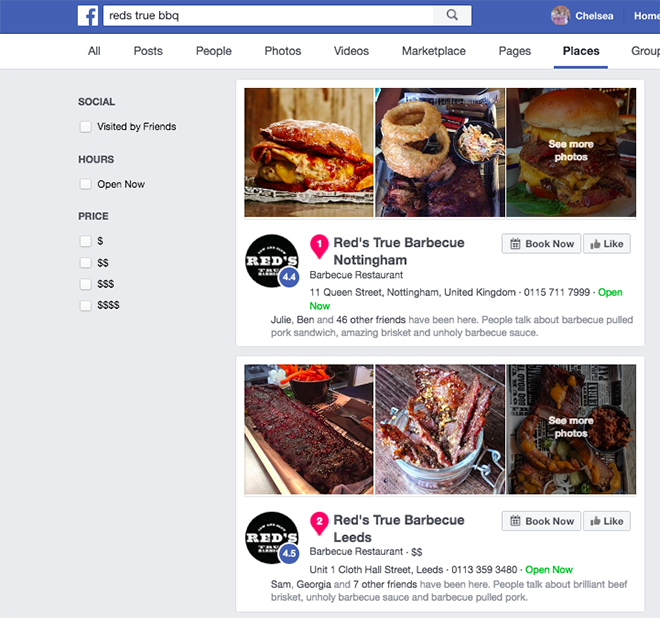 Consumers are almost hyper-aware of advertising and sponsored promotions, so organic UGC will always work better in terms of building trust and increasing interest. However, sponsored content also has some excellent benefits, such as immediate wide-reach depending on the following of the influencer. There are a number of websites that can help you collab with influencers for this type of content. Alternatively, you can source your own collabs directly if you have the time and resources to commit to this.