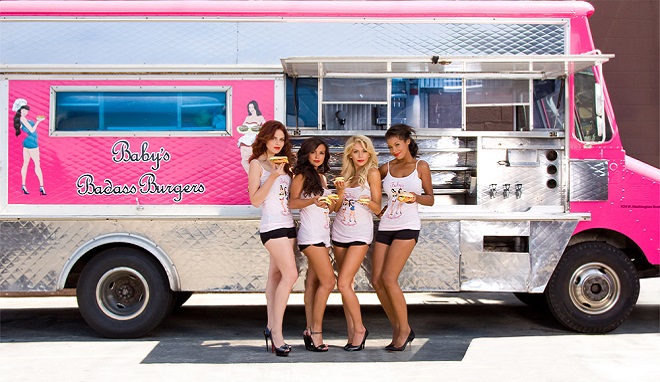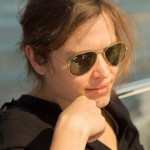 Sophie Lecomte
Consultante éditoriale, Sophie Lecomte aide les PME à attirer plus de clients et augmenter leurs revenus sur Internet.
You are no doubt familiar with the food truck concept – veritable kitchens on wheels that do the rounds in certain neighbourhoods, towns or regions to offer a quick bite to eat. If you thought they were limited to fast food or hamburgers, you thought wrong! The food truck concepts that can now be found are more original than ever before, wherever they may be.
Here we have selected ten of the zaniest, sexiest, quirkiest, funniest and even the most socially-responsible food trucks around!
1) Baby's Badass Burgers: unabashed gourmet burgers
Don't scoff at its garish, bright pink appearance: Baby's Badass Burgers has proved such a success that it now has franchisees across the United States.
Created by entrepreneurs Erica Cohen and Lori Barbera (who previously worked in catering and event organization), the Baby's Badass Burgers concept gives prominence to the "gourmet" hamburger.
Each truck's route is announced in advance to the enterprise's 12,000 Twitter followers!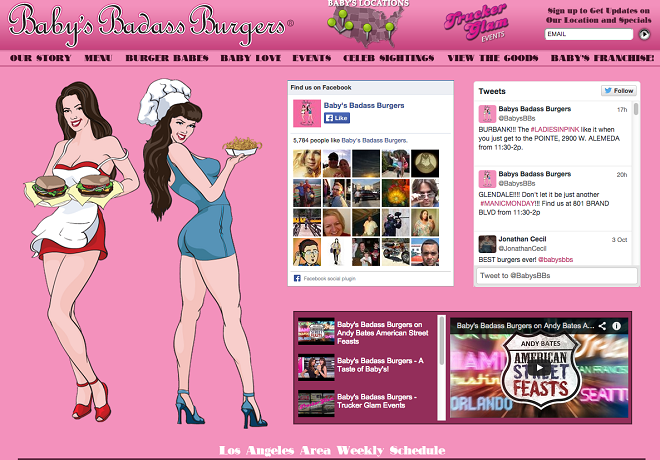 2) MAXimus/MiniMUS: that's some pig!
Based in Seattle, this food truck specializes in… you guessed it, pork-based dishes and sandwiches.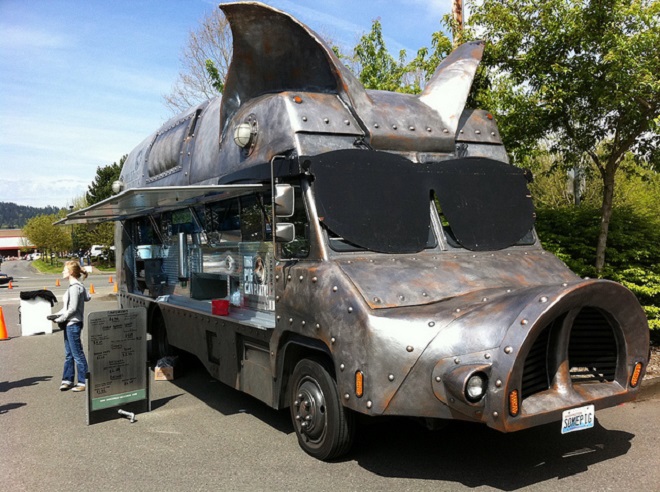 A mobile pig-shaped catering truck hardly goes unnoticed!
The name simply refers to the sizes of the portions available. Worthy of note is the fact that this food truck uses fresh, local products, even for the cheeses, which are selected from a Seattle-based cheese seller.
Duck egg blue painted caravan, proper British Street Food, this vintage food truck brings the most of the charm in the street food community.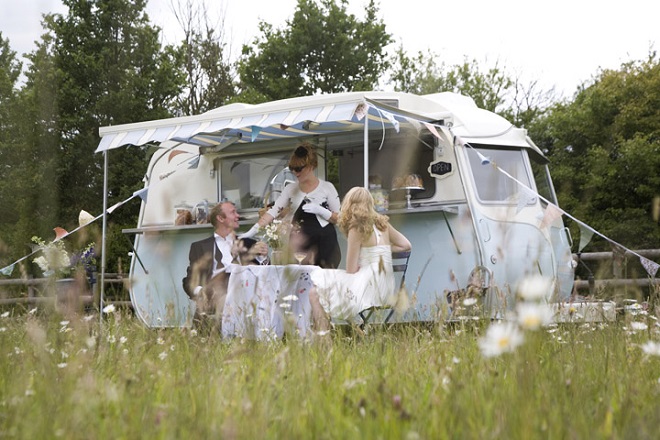 Ruth Tidd felt in love with this caravan, painted it and now brings her best receipes to her clients: a proper bap, a delighful fish finger sandwich or their "Stumble Crumble", or just cocktails and canapés, all served in a eco friendly packaging.
In 2011, it was even finalist in the British Street Food Awards in the Best Dessert Category.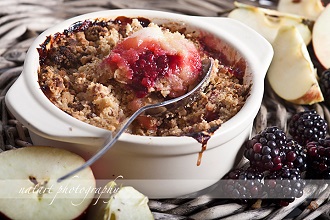 4) The "Wienermobile": America's most famous giant hot dog
Oscar Mayer's Wienermobile was born in 1936. Back then, it was not a food truck, rather a collection of advertising vehicles in the shape of a giant hot dog.
The model became so famous that the Hot Wheels toys manufacturer produced miniature versions! In recent years, the Wienermobile has also become a food truck, for the delight of its fans.
5) Boston's star attraction: the Fugu Truck
Despite its name, the Fugu Truck does not serve Fugu, the pufferfish that can be highly toxic if badly prepared (Japanese chefs must be certified to do so).
This food truck offers delicious Asian cuisine: its chef, Bing Liu, has worked in some Michelin-starred establishments, including the Taillevent restaurant in Paris!
Its novelty is to offer Boston's inhabitants traditional Asian dishes using local products and ingredients.
6) The Veggie and Vegan World Street Food
Awarded as Best Street Food in 2014 in UK , Fresh Rootz brings a healthy touch in the street food.
Everything is natural, even their old VW van looks so! Martin, the chief is also a gardener, growing his own vegetables to cook his best dishes with worldwide ingredients, especially organic and indian.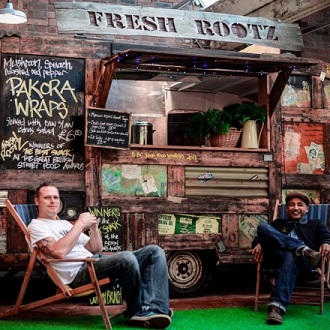 Today, the van is on the road for festival seasons but Fresh Rootz has also its restaurant at the organic garden.
7) Del Popolo Pizza Truck: a mobile pizzeria mobile… in an old container
Takeaway pizzas? Nothing new so far…But the  Del Popolo Pizza Truck offers something different: Neapolitan pizzas prepared in a completely refitted cargo container that comes with a traditional wood-fired oven.
An original concept that is likely to inspire others…
8) The Tamale Spaceship: Mexican cuisine and wrestling!?
The Tamale Spaceship is a food truck that offers authentic Mexican cuisine inspired by what Mexicans call "Lucha Libre".
In other words, you are served by a team dressed as Mexican wrestlers. What can you expect? The answer in pictures…
9) Recess: eating well and having fun
Who said that play areas were reserved for children?
For Recess, a food truck set up in San Diego, the lunch break is the ideal time to relax.
The Eat at Recess food truck offers tasty organic cooking using select meats and ingredients served in containers made from recycled materials. Before, during or after the meal, Xbox Kinect games are laid on. In this particular play area, customers can order their dishes online, and receive confirmation by text…
10) Rouge Basilic: the food truck with a sense of solidarity
Rouge Basilic is a food truck concept apart. Established in Colombes on the outskirts of Paris, it seeks to foster a sustainable, supportive form of development by promoting the employment of young people without any qualifications or experience, senior citizens and handicapped persons.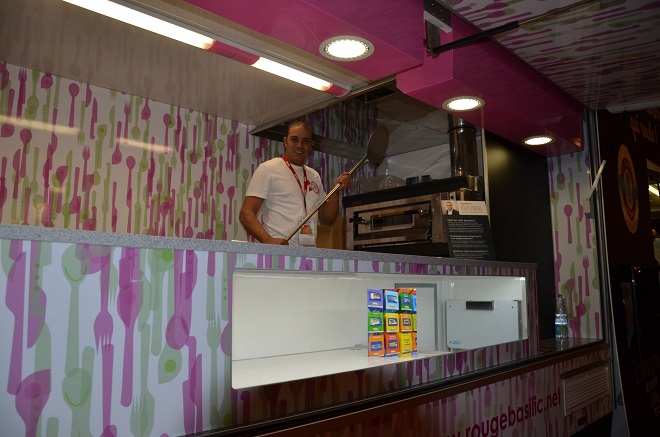 The Rouge Basilic's culinary approach is in keeping with its philosophy, offering products via organic, short distribution chains.
These different innovative food truck concepts go to show that all forms of cuisine, all identities and all stances have their place.
Do you operate an original, unique food truck, or are you thinking of doing so? Share your ideas and your photos with us, or contact us if you would like us to give you a mention on RestoConnection!