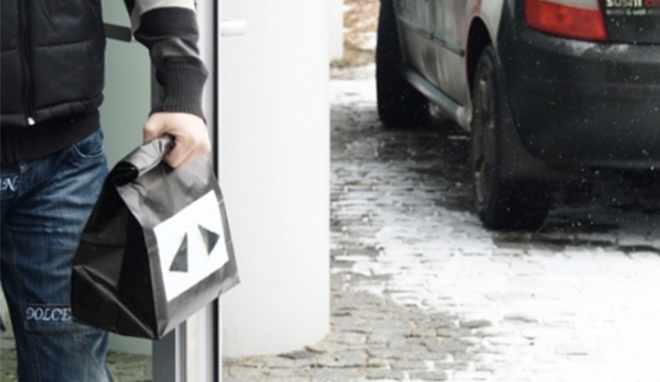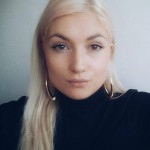 Maria Auxtova
Ordelord is a solution for restaurants and chains for managing delivery, tracking orders and drivers while delighting clients with great customer experience.
Nowadays, to build something in the food business that differentiates you from the competition and brings you more customers is somewhat of a challenging task. The market offers endless possibilities, from which the potential customer can choose. Therefore, it's a challenge to offer a brand new customer experience, one they've never had in any other restaurant.
In recent years, the restaurant business started to focus on quality ingredients from local farms and on traditional meals, with a modern spin. In other cases, the restaurant business focuses on the superb service provided directly in the restaurant and builds its brand on the over-all feeling the customer gets. One key factor, however, is often forgotten. A factor that, in many cases, brings higher revenue and more loyal customers… delivery.
With delivery, customer retention is key. To keep your steady customers and to get them to recommend you, that's the bread and butter of the delivery business. Whereas, until now, the owners relied solely on quality food. With growing competition and technological advancements, they came to realise that the customer demands quality every step of the way. Not to mention that the quality of the food that's being delivered suffers from sloppy and late delivery. In a climate where food start-ups are thriving and new technologies are being implemented, it's no wonder they have a strong social impact. Due to this, consumers are starting to change their view on how they were eating until now. They are re-evaluating their customer experience as well.
Persuading customers to order from you time and again and gaining their trust with a sensitive issue like food, requires a lot of effort. What you need is a reliable and user-friendly online ordering environment, an outstanding product, and an effective and quick delivery on top of that. Thanks to the technological boom over the past two years and the start-ups that are responsible for it, ordering and food delivery is radically changing, becoming more and more effective. Simply put, these start-ups are trying to streamline the process for the restaurants. They act as an outsourcing company that covers everything from delivery management to delivery drivers.
Offering restaurants the guarantee of high-quality and quick delivery. Since these services are their primary focus point, the restaurants can now turn their attention to preparing quality food.
Quick and professional delivery is no longer something customers regard as an extra. 23% of the population in UK is comprised of Millennials who grew up with technologies and thus are technology-savvy and view it as a natural part of their lives. Getting their order delivered on time and without delay is therefore no longer a reason why they would choose your restaurant over the competition. In the food and retail industry, there is an ever-growing demand for transparency, where the customer can see how their order is being processed and delivered. This way, the client can watch the entire process of their food preparation, from the order receipt to the delivery at his doorstep.
This is exactly the comfort restaurants should aim to provide in-house, but without putting an additional strain on their day-to-day operations. This option is provided by companies which focus solely on delivery management and customer experience, such as Orderlord. Thanks to the Orderlord app, the restaurant has its own in-house delivery process, but doesn't have to deal with administering it. The app autonomously delivers information to the kitchen, simultaneously to the drivers and to the customers, granting them an overview of the whole process, from ordering to delivery. The possibility of being part of the process, in particular, strengthens the relationship between vendor and customer, thus increasing the chance of repeat orders.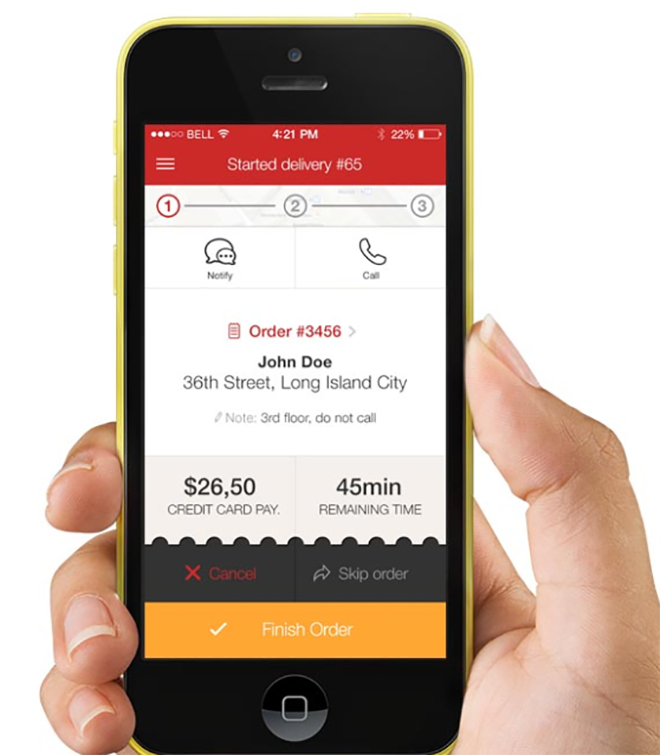 Another benefit is the information about the exact time of delivery, so the customer doesn't have to wait around and can use their time more meaningfully. Just like with Uber, the customer can see which stage their food is in or track the driver. With a hectic lifestyle nowadays, every minute saved towards spending time more productively counts.
Building a friendly relationship between the customer and the driver is another added benefit. With Orderlord's Order Tracker, you can not only track the driver's movement but see his photo and communicate with him as well. After the driver delivers the order, the customer can rate him and leave a comment or thank-you note. The restaurant itself is also spared countless phone calls from customers who want to enquire about the stage of their delivery. It's a win-win situation for all, dependent mainly on the conjunction of new technologies and a traditional approach to services.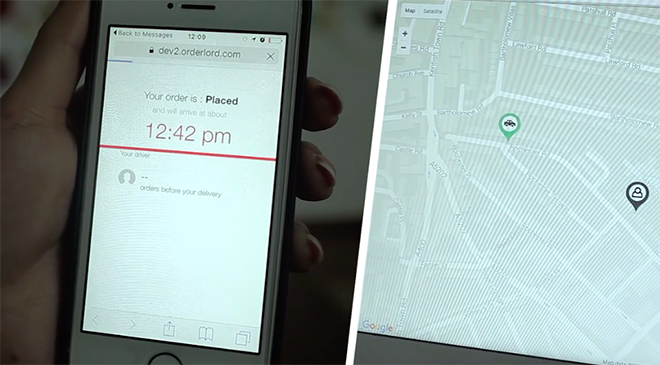 Orderlords statistics back up the theory: the amount of orders attributed to transparency and accuracy increased by 22 %, from which 79 % of all the orders were delivered on time.
Building relationships, honesty and transparency, is what gives restaurants a competitive advantage. The customer starts to feel that he has his order under control and the restaurant makes him feel like he's family. It's exactly this approach that represents the best customer experience a restaurant can offer. By ensuring the best customer experience, you'll not only achieve better customer retention, but it'll do wonders for your brand perception as well. If your goal is to build a prospering and successful business, it's time you gave thought towards going the extra mile and consider that this transparency approach might be it.