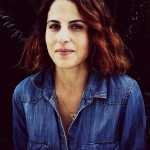 Judith Goldstein
Judith Goldstein joined SimpleOrder in early 2016 as head of content and community management after her studies at the University of Gastronomic Sciences in Pollenzo, Italy.
Restaurants that champion farm to table, source local ingredients, and serve dishes seasonally are often frequented and celebrated. We know that many chefs who respect food, ingredients, quality and most importantly- the planet, are doing there best to do their part to bring more sustainable dishes to the table and raise awareness to their guests.
However, on the flip side of keeping a seasonal menu are the logistics. Logistically it's more time consuming because you are not ordering the bulk of your products from one supplier- most of the time there are multiple suppliers. Managing many suppliers can be difficult and time consuming, but there is a solution. Using technology can be one great way that farm to table restaurants can significantly organize their operations and save substantial time. Here's how:
Archive all your Orders
One of the biggest issues in the restaurant industry is that when purchases are made over the phone, restaurants don't know what their total spending until the end of the month when they must manage stacks paperwork of invoices. This leaves restaurant owners and managers scrambling at the end of each month to add up all their invoices and send to their accountant. If an invoice is lost, then the accounting can be wrong, leading to inaccuracies and misunderstandings about spending.
Using cloud based technology allows you to upload existing catalogs to your account. This serves as always having a bird's eye view of your suppliers catalogs and the back of the house platforms allow you to create an invoices that will be saved and archived.
Even if you are not able to email your order to your supplier, by creating and saving a digital invoice, you can see what your spending is in real time and you can have an archive of the invoice for any future purposes.
What's more is that you can send those invoices to your accounting software with just one click saving you hours of precious time at the end of each month.
Stay Organized
It's wonderful to have speciality suppliers for most of the ingredients in your restaurant– it's a great way to support local gastronomy and farmers and to find the highest quality ingredients for your dishes. But having so many suppliers can be confusing and those contacts can be lost.
One of the best things about using technology for your kitchen is that it's a great way to input each of your suppliers, to know exactly which products you get from whom, and to have that information saved for any staff members. That means that anyone placing the order, can better understand from where and from whom to order from.
Know what's available
Since kitchen tech platforms allow you to upload all your supplier's catalogs, you have the ability to see any changes in products or alterations to prices in real time. This will help you understand what is available and cost effective which will keep your restaurant within budget at all times.
Price Your Menu Accurately
Ordering food seasonally means that as a restaurant you will deal with price fluctuations more frequently, which means that keeping your menu prices accurate is time consuming and can cost your business money.
When you use back of the house technology, you have the option to add the ingredients for every item on your menu. The platform will take the cost of each ingredient in your purchases and can tell you how that alters the price of the dish in real time.
This means that you don't have to go into your calculations and do the math over every time the cost of your ingredients change, or every time you change your menu because the cost of the ingredients and portion sizes are saved. You can know how much your dishes should be priced in every moment, no more guesstimating, so that you can make educated and smart decisions about designing your menu.
Keeping your Ingredients Fresh
When you have a seasonal menu, it's very important that your ingredients stay fresh and ingredients aren't being wasted- technology can help with that.
Companies such as Winnow Solutions track every dish that gets thrown away, to provide analytics on food waste and help your restaurant locate leakage or portion food in smarter ways, so that wastage is reduced. Understanding why food is being wasted in your restaurant can help you make smarter choices on what to order, how much to order and what your portion sizes should be.
Other apps such as Spoiler Alert give you the opportunity to recover value of otherwise wasted food by providing access to sell ingredients at discounted prices. This means that if a restaurant wants to change menus weekly, but has ingredients leftover from the previous menu, they can recover at least some of their costs.
Conclusion
Every restaurant can benefit from using technology, however restaurants that embrace seasonal and revolving menus truly benefit. Their plethora of suppliers and invoices can finally be organized and archived in one safe place, their menu prices will automatically reflect any changes in the prices of ingredients, and they have more opportunities to manage and reduce their waste.