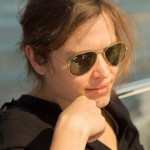 Sophie Lecomte
Consultante éditoriale, Sophie Lecomte aide les PME à attirer plus de clients et augmenter leurs revenus sur Internet.
Apart from the fact that they differ, do you know what sets apart the search expressions "italian restaurant london" and "southern italian cuisine london sunday lunch"? In fact, the latter expression corresponds to what is referred to as "long tail". It offers a twofold advantage: it gives you a better positioning on Google, and it brings you more customers than with a standard SEO strategy that merely targets generic keywords. Here's how to apply it to your restaurant.
What exactly is long tail?
In the context of a website's referencing, "long tail" keywords are keywords or key phrases that are more specific – and usually longer – than more commonly searched for keywords. Long tail keywords get less search traffic, but will usually have a higher conversion value, as they are more specific (definition source). For example, if we start with "restaurant london", we can envisage long tail keywords such as "restaurant west london family open sunday", etc. Obviously, you are not expected to have to guess all the possible long tail expressions relating to your establishment; tools, either available for free or for a fee, can generate them for you. Having said that, some careful thought along with knowledge of both your customers and your market will usually help you to find the right keywords and referencing strategy.
Why long tail is important for your SEO (and your sales)
Long tail keywords offer 3 main advantages:
It is often easier to position yourself based on them;
Their level of specificity means that you reach targeted prospects, which will mechanically increase your conversion rate and your sales;
They are usually keyed in at a moment that is close to the purchasing act or decision to eat out (when searching for a restaurant, for example).
Long tail applied to restaurants
Imagine you run a restaurant that specializes in home-made hamburgers in London. Now imagine that someone runs a search on Google for "burger restaurant london". It gets a whopping 23,000,000 results! And this search is already specific, as entering "burger london" already multiplies the results by two. Not only are you going to have to stand up for yourself in order to be visible (faced with hugely popular fast food chains); in addition, you can't be sure that your efforts will attract the "right" customers. If you prepare home-made burgers using specific meats, organic vegetables, with gluten-free or even vegan versions, then you have sufficient content to differentiate yourself… and this is where the long tail effort comes into its own. In our case, you can optimize your SEO based on expressions such as "burger restaurant organic west london", for example. Obviously, this is valid for all types of establishments. Simply list what sets you apart, or else identify your own specific characteristics (location, delivery service, offers, style, business hours, etc.). Here are some ideas by way of inspiration:
traditional restaurant: restaurant + location + signature dish + chef
pizzeria: vegan/vegetarian/gluten-free/organic options, for children, dessert pizzas, menus, express delivery, open sunday, family offers, romantic setting, wood-fired oven, etc..
organic/vegan fast good: delivery or takeaway + locations + lunch + healthy dishes, salt-free, gluten-free, organic, vegan, delivery area, office delivery, etc.
How can I identify these long tail keywords for my restaurant?
Start by listing the points that best characterize your establishment, as seen above. For this purpose, it is very important to "talk normally", just as your customers or friends and associates would. Don't look for sophisticated term if that's not how your customers would express themselves. Next, use one or more online tools to generate complete lists of long tail keywords, such as Keywordtool (free), Ubersuggest (free), SEMRush (freemium), KWFinder (freemium). You can also use a tool like Soovle (free) to source long tail keywords from Wikipedia, YouTube, Amazon, etc.
Remember, if you are targeting several languages, nationalities or countries, you will have to redo these operations each time, since merely translating words from one language to another will prove to be inaccurate. You can also cast an eye at the "related searches" at the bottom of Google's results pages:
Where and how should I insert my long tail keywords?
There are a number of options for using long tail keywords:
Creating blog articles and pages that are optimized for these terms;
Adding these terms to your online ordering site;
Using these terms in your descriptions or responses on TripAdvisor, Yelp, etc.
Adding them to your Google My Business page;
Using synonyms when necessary;
Adding them to your URLs;
Optimizing the SEO of your videos on YouTube (guide available here);
Incorporating them into the names and descriptions of your images;
Lastly, from a perspective that is purely informative (and engaging for your customers and followers), by looking for keywords and expressions, you will no doubt find plenty of substance for your newsletters and/or social media accounts. Have you already made an effort to leverage long tail keywords to improve your establishment's SEO? By all menas share your experience with us by leaving a comment below!