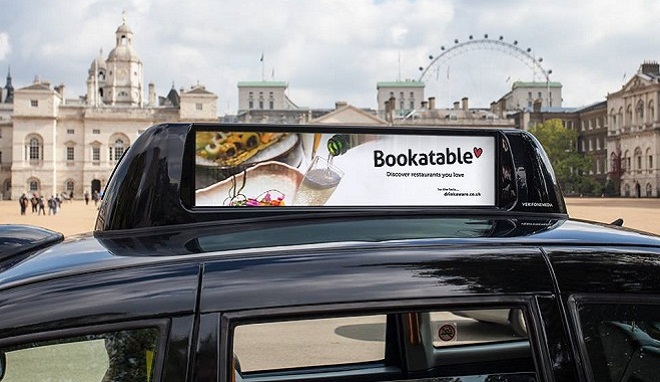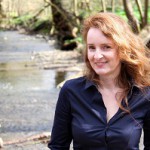 Samantha Priestley
Samantha Priestley has written online and in print on various subjects, including travel, fashion, music, relationships and lifestyle, and of course, food.
No matter how much technology has become a part of our everyday lives, how much we rely on it, and how much we live our lives in tandem with it, there are still some habits that die hard.
When it comes to booking a table in a restaurant most of us have continued with the old method of phoning the restaurant. But all that is changing and changing fast.
Online booking services for restaurants allow us to find a restaurant near us and book a table from our keyboards in a mere matter of minutes. It's quick, it's easy, it brings your restaurant to the attention of more customers, and it's rapidly rising in popularity.
So, which restaurant booking services are paving the way? Here's 4 of the best online restaurant booking sites to get your restaurant listed on.
Smart Diner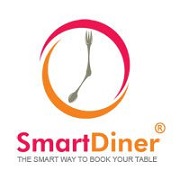 Smart Diner has a heavy focus on discounts and especially features restaurants offering deals and discounts when they book using the system.
You don't have to offer a discount, you can still list your restaurant without one, but be aware that those offering deals and discounts are displayed prominently.
It's also worth taking note of the charge that applies when customers book through Smart Diner. You'll be charged £1 per diner who books a table using the site. This a site that's slowly gaining momentum, but does have its limitations at present.
Book a Table

An established and popular online booking service for restaurants, Book a Table boasts some interesting statistics about who is using their service and how it benefits your business :
40% of people using their service do so from a smart phone or tablet, making their mobile app indispensable
50% of the customers booking a restaurant through them have never visited that restaurant before, proving that online booking services, and especially Book a Table, do drive customers you wouldn't otherwise reach.
ResDiary
ResDiary is perhaps the most forward thinking online booking system out there.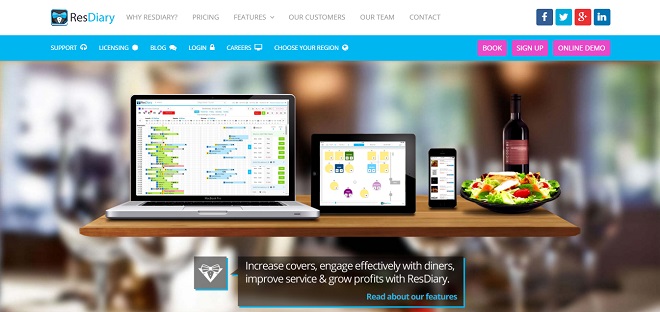 This site has some impressive features and is user friendly for both customers and restaurateurs.
With a heavy focus on using social media to reach more customers, ResDiary recognise the importance of connecting customers not only with your restaurant, but with each other.
There's nothing like social media for creating a buzz, and by offering a free 'Book Now' button for your facebook, twitter and other social media sites, ResDiary make it easy for diners to browse your customer feedback on your pages and instantly book a table.
This site is transparent about its fees, and charges restauranteurs a monthly rate depending on the service you want.
Open Table
Open Table have been running since 1998, continually finding new ways to connect diners with restaurants worldwide.

Open Table say they "Lead the conversation in the tech and restaurant spaces with products that anticipate the changing needs of restaurants and diners."
With a proven track record in new and innovative ways to bring customers to your table, Open Table is one to get your restaurant listed on. This site does feature a range of restaurants, but they also lean heavily towards high end diners. The facility to find restaurants offering private dining and spaces for functions and events is a sign of their direction and ambition.
More and more diners are discovering the benefits of booking tables online, and for the restauranteur this service is becoming something you can't afford to ignore.
We've focussed on 4 of what is at present a small pool of online booking services for restaurants, but rest assured this trend is going to expand quickly over the coming year.