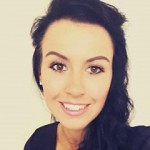 Chelsea Allenby
Chelsea Allenby is a Digital Marketer of 9 years and Managing Director of Allenby Digital Ltd, an online marketing agency she set-up in 2015, specialising in social media and content marketing. www.chelseamarketing.co.uk
Trends come and go, so it's hard to keep up with what's in and what's on its way out. Thanks to social media, a trend can happen almost overnight, but does that mean it's here to stay? Here are the food and beverage trends developing into something more long-term, the ones worth taking note of before we head into 2018.
The Big Health Trend:
The World of Health, in many ways, has dominated 2017 and will continue to grow from strength to strength into 2018. Restaurants, cafes and fast food bars dedicated to healthy clean eating have been popping up all over the country. Take The Clean Cut Kitchen for example, which recently opening in Nottingham in the East Midlands. Serving up high protein meals and attracting customers who are health and fitness conscious.
Low Carb Choices
Low carb options are going to be a big trend in 2018. More people are taking control of their nutrition and realising that a normal western diet is packed full of too much sugar. Those with fat burning goals typically choose a diet that is high in protein, low in carbs and focus on cutting out processed foods. This trend includes drink choices too and supplement brands are jumping on this with protein-infused water and low carb milkshakes.
Less Booze
Leading on from the healthy eating choices, many more people are cutting back significantly on their alcohol intake. That means there's an opportunity to up your game in the mocktail department and offer some creative soft drink choices. Spread the message – alcohol is not needed to enjoy a good night out with friends. Great food and great alcohol-free drinks are the stars of the show!
Raw Foods
Consumers are eating more raw food and it's certainly no surprise why raw food options appeal to the health conscious. A diet with plenty of raw food can provide more energy, fibre, nutrients and improve digestion. This trend isn't as popular as the low carb movement, but it's creeping up and we expect it to become a stand-out trend.
Breakfast, Lunch & Breakfast Again
We're a nation that loves breakfast. All-day breakfasts are a delight to see on menus, but this trend is growing a step further. Breakfast options that can be eaten throughout the day is a popular growing trend. From dedicated cereal cafes to the fast food fry-up, it seems that breakfast isn't just simply for breakfast anymore. Consider incorporating foods that are typically associated with the first meal of the day, into lunchtime or evening dishes.
Vegan Options
The Vegan community is growing rapidly and you might have noticed more customers asking for vegan choices from your menu items. Now is the time to add some more variety to your offerings and capture more Vegan customers.
Nootropics
Nootropic supplements are a growing trend in brain health. More and more individuals looking to increase focus, memory and concentration are turning to nootropics. In drink, capsule, or even snack form, nootropics are becoming increasingly popular with students, professionals and the fitness industry.
The dominating trend for 2018 revolves around consumer self-improvement. People want to be the best version of themselves, now more than ever. They want to take back control of their health by eating cleaner, cutting out the booze and boosting brain function. As well as this, they are taking ownership and responsibility of the way they live their lives and the impact their choices have on the environment, on and on society.