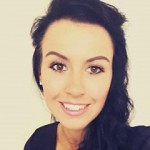 Chelsea Allenby
Chelsea Allenby is a Digital Marketer of 9 years and Managing Director of Allenby Digital Ltd, an online marketing agency she set-up in 2015, specialising in social media and content marketing. www.chelseamarketing.co.uk
Almost everyone has heard of TripAdvisor. It's the place many customers go to find out more about somewhere they want to visit. Whether that's a restaurant, a hotel or even a zoo! It's also a place where people are happy to leave honest reviews so others can make better-informed decisions about where to dine. In fact, there are over 100 million reviews on the website! For this reason, a TripAdvisor rating (which is ranked out of five stars) is highly respected. Just recently TripAdvisor Premium is a brand new feature, providing further benefits for hotels and restaurants.
What Can You Do With TripAdvisor Premium?
Restaurants can now feature a review at the top of their page, meaning you can select the strongest review to be seen first and take back some control. You will also receive a much better level of support through live chat and have access to an enhanced analytics package. This will allow you to make far better-informed decisions regarding the data from this platform.
One of our favourite features has to be the new 'storyboard'. Restaurants can now create a visual presentation of photos and reviews to leave the best first impression. Think of it as a highlight reel. A tool which can be used to show off your best bits and remind past visitors why they should come back again. This is ideal because up until now, there hasn't been much that differentiates each TripAdvisor profile. In the past, this hasn't been great news when you're trying to stand out.
Costs
TripAdvisor Premium is a subscription-based product, the price of which differs depending on location, size of profile and the traffic it receives. If you would like to learn more about pricing visit the Management Centre and select 'How to Upgrade'. Globally, TripAdvisor has almost 400 million monthly active users and more than four million restaurant listings! Standing out is key.
Standard TripAdvisor accounts still continue to be free, with the same free features available as before. TripAdvisor has also promised that restaurant ranking and bubble rating will not be affected by subscription status.