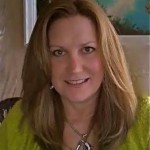 Because restaurants are always work hard to control labor costs while maintaining an excellent customer experience, new technologies are being introduced in the industry that may help. Touch screen kiosks offer an exciting opportunity to help reduce labor, increase customer experience and add speed and efficiencies to the operation.  The technology has been rolled out by some of the biggest players in the business with some interesting results. Let's take a look at how they have improved their operations.
McDonald's has been an Industry Leader in Implementing Touch Screen Kiosks
While this technology may seem shiny and new McDonald's actually rolled out over 800 touch screen kiosks across Europe in 2011. As a leader in the quick serve segment, McDonald's has had to find creative ways to defend its position. Stiff competition from Shake Shack and others means they need to constantly innovate. Therefore, as a part of their strategy they have been designing stores that are increasingly tech-friendly and modernistic. As a result, they have received favorable feedback from customers on the environment and the high tech interaction.
While there has been a lot of talk about touch screen kiosks replacing employees McDonald's says they have actually added staff. Touch screen kiosks have the ability to take more orders during peak times which requires more staff to prepare, package and serve the food. By streamlining the ordering process they feel they can focus more on guest service, improve accuracy and increase sales. Moreover, they can also focus on food quality, a big and necessary objective for the chain.
Wendy's Thinks Touch Screen Kiosks Will Improve Labor Costs
Wendy's has been implementing and testing touch screen kiosks in their company stores for quite some time. They have experienced notable improvements to labor costs. The touch screen kiosk technology was made available to their franchisees at the end of 2016. However, the chain is leaving the decision up to the individual owners as to whether or not to implement it.
While many franchisees are interested there may be a financial barrier for some. Also, there are some restaurants in their system that it may not make sense for them to bear the cost. As a whole, however, the chain is embracing the idea. Most of all, they feel that technology such as mobile ordering, mobile payment and touch screen kiosks is the key to lowering costs, gaining efficiencies and enhancing the customer experience. The chain estimates that a large majority of the stores will eventually implement kiosk ordering. Additionally, they want to implement features of their new prototype such as WIFI, flat screen TVs and digital menu boards.
Panera Bread Fixed Their Biggest Problems with Touchscreen Kiosks
Panera Bread is a US based chain that is looking hard at expanding into the UK. Mainly because they recently undertook a store redesign aimed at their fixing their 3 biggest problems:
Order inaccuracy
Long ticket times
Crowded lines at the ordering counter
Affectionately dubbed Panera 2.0 by company insiders, the store redesign had one primary centerpiece: touch screen kiosks. It took Panera 21 months to completely roll it out but it was a huge success. Labor from the front counter was shifted to the kitchen where a new focus was placed on order accuracy. In addition,  keying errors declined in a big way as customers were able to enter their own orders and specify their individual modifications. Moreover, throughput went way up as they were able to process more orders faster and more accurately than ever before.
By taking out the cogs in the wheels of their organization they are now able to move the chain forward. As a result, they have created a winning prototype built to perform. This makes it easier to find the most efficient way to expand into new markets and even countries.
Kiosks Representative Big Gains for Restaurants
Touch screen kiosks represent clear benefits for restaurants who are willing to undergo the cost and complexity of implementation. While quick serve is using kiosks, casual dining chains are implementing similar technology. Ordering and paying at the table is now prevalent through table-top applications and hardware ranging from consoles to tablets. Technology such as this reduces front of the house staff and increases table turns which represents real gains in bottom line revenue. As the technology becomes more prevalent it will also become cheaper. This will allow even independent restaurants to share in the benefits of touch screen kiosks.