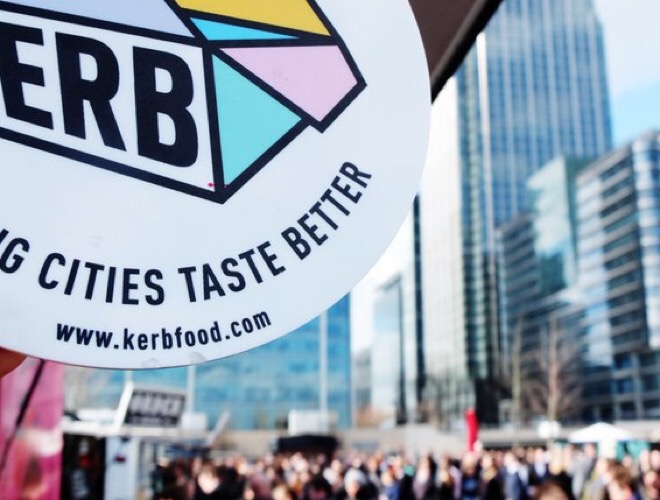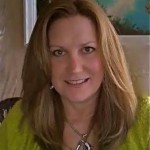 The British street food movement, no longer dominated by common hot dogs and low quality food, has taken its place on the international stage. Considered one of the most diverse and robust in the world, it is growing at a phenomenal rate with London, and its market scene, serving as its epicenter. What was once a fledgling cottage industry for determined, gutsy entrepreneurs and trailblazers, it is now a truly defined marketplace that holds a tremendous opportunity for those who can create a point of difference with their brand and delight taste buds with their culinary offerings.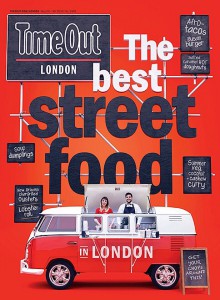 With an industry growth rate of 20%, street traders have seen unprecedented success at not only launching new food truck ventures but expanding into new segments with non traditional locations such as pop-up restaurants and brick and mortar locations. With the path already forged, new traders have the opportunity to come into the marketplace at a low cost of entry and at a streamlined pace not seen by the early pioneers. So, if you are considering launching a food truck business, now is a great time.
Building a well researched business plan increases your chance of success.
As with any business venture, a good solid business plan greatly influences your chances of success. Building a business plan is an important step because its forces you to ask and answer the tough questions needed to understand the factors that will influence your ability to be successful. Your business plan should explore the crucial elements that make up the foundation of your concept such as your culinary intent, your brand and its attributes, how you will market, regulatory concerns such as permitting, operational details including your supply chain and financial projections that will detail start-up costs, operational costs and sales projections. By fully exploring your idea in a well researched and developed business plan you will have the opportunity to make your mistakes on paper instead of with your hard earned money.
It will take you a bit of research to understand the financial picture of starting your food truck business but time invested here is time very well spent. By fully developing your financial projections you will know how much capital will be required and whether or not you will need to seek financing. It will also give you the talking points needed to discuss financing with banks or other investors if needed. You will also gain some understanding of what to expect in the way of return on your investment and when you can expect to see a profit.
Understanding the mechanics of proper permitting and the required food safety requirements of starting and running your business can be a bit daunting but luckily there are lots of good resources to help guide you. This article from StartUps will give you a good overview of the requirements.
Customers will be looking for new and exciting food concepts
With the rise of the "foodie culture" in Britain the desire for new flavor profiles and interesting cuisine has never been higher so your culinary ideas will need to transcend the everyday. Your food will be at the heart of your brand so creating a point of difference must start there.
You have, no doubt, some idea of what you would like to serve so take that idea and start thinking outside the box in terms of putting a unique twist on an old favorite or adding an ethnic profile for example. The hallmark of a successful street trader is having a unique offering wrapped up in an engaging brand. Your customers must not only love your food but also feel a personal connection to your brand in order for you to create a following and standout among your competitors.
Building a unique brand is the key to standing out in the crowd
Once you have a solid culinary idea creating your brand, it's position and personality will be extremely important to your success. Think of your brand as a person and what attributes it would possess. Is it sophisticated and refined or offbeat and funky? Develop out your brand on paper by writing a brand positioning statement, a list of adjectives that describe its personality and a point of difference. Establishing your brand's architecture will create a blueprint to guide you in your decisions as you continue to grow your business. Your logo and color pallet, website design, truck selection and graphics, menu evolution and packaging design all become easier once your brand architecture has been established. Great brands offer an experience not just good food and your brand elements are a reflection of that experience.
Establishing a reliable supply chain will ensure consistency of your product
With your culinary ideas cemented and your brand architecture defined you can now turn your efforts towards more hands on matters such as the selection of your truck and equipment, negotiating with your suppliers and developing a marketing plan for your business. A solid supply chain must be established to provide consistency of product to your customers so choose your suppliers wisely. Look for suppliers that not only have the best suited product for your business but also ones that are flexible, used to working with startups and can offer good payment terms. When choosing equipment, find the best at the least cost. Buying new is not necessarily the best decision. Buying used equipment at a fraction of the cost of new will help you keep your startup costs and overhead low and help you turn a profit faster.
Social media should be a cornerstone of your marketing plan
In order to hit the ground running with your concept you will need to begin marketing your concept well ahead of your launch date. Having a good mobile website that gives your potential customers the information they are looking for in a easy navigate format is imperative because much of your early marketing will be driving traffic to it. Twitter and Facebook play a key role in marketing food trucks and connecting with customers so establishing a presence on social media should be at the top of your list. Additionally, finding venues in which to operate your business has to be a top priority as you may need to apply months ahead to participate in local food markets and outdoor festivals. Companies such as Kerb help street food traders get business by matching up clients to traders for specific events. Your website should also address your catering abilities as private events are a great source of revenue for food trucks.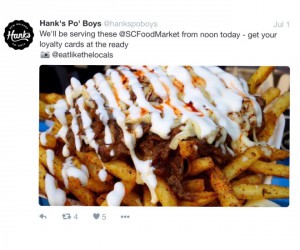 Getting your food truck business off the ground is not a difficult process if you do the proper groundwork. There are lots of great resources to help you as well. StreetFood.org.uk, and The Nationwide Caterers Association are dedicated to helping those who want to launch street food operations. So, if you have a passion for food, service and have the heart of an entrepreneur the opportunity to succeed in a food truck business has never better.