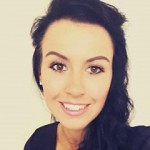 Chelsea Allenby
Chelsea Allenby is a Digital Marketer of 9 years and Managing Director of Allenby Digital Ltd, an online marketing agency she set-up in 2015, specialising in social media and content marketing. www.chelseamarketing.co.uk
Google My Business is a free service that lists your restaurant's details in search results or Google maps. Crucial information such as opening hours and address is shown when people look for your business or businesses like yours. Having control over this element gives you the upper hand and allows you to stand-out amongst other local competition. Verifying and editing your business page allows you to attract new customers and tell your story through Google.
Key Benefits of Google My Business
Verify and Manage Your Details:
You want people to see the correct details when they're searching for specific things such as opening hours, or they're looking for your official website URL. As well as this, you want to showcase your business in the best way, highlighting certain aspects over others. According to Google, a business that verifies their information on their Google My Business page are twice as likely to be considered by customers. Never forget, people like simplicity and easy access to vital information like a contact number and postcode.
Customer Interaction:
Google gives you another way to interact with customers outside of social media. Reviews on Google are just as impactful as reviews left on a Facebook page. You can read every review that is left and respond accordingly, using the opportunity to show responsive as well as collect useful customer feedback to help improve services.
Showcase Your Offerings:
Google allows you to add photos to your page to showcase different aspects of your business. You can upload things such as menu items or interior layout. Use this feature to really stand-out and catch the eye of potential browsers. Choose high-quality photos only that are up-to-date and relevant. If you no longer offer certain dishes, remove old photos to keep the content fresh. A stat direct from Google says that businesses with photos added their listing receive 42% more requests for map directions and 35% more visitors clicking through to their website. That's an incredible difference for something as simple as some photos!
When you post something new it appears directly alongside your listing, keeping users up to date with anything that's happening; special events, themed nights, discounts etc.
Understand Your Audience:
Finally, since this is Google, you have access to data surrounding the actions of users that interact with your business. Customer insights show you how people are finding you and how many people are calling, asking for directions directly in Google maps or simply visiting your website. This allows you to understand and expand your presence with accuracy.
Setting Up a Google My Business Page
The actual process of setting up your own business page is very straight-forward. Start here when ready and begin by inputting your basic details.
Once you've filled out basic information, you will need to verify your business address by mail before anything can be confirmed. You can access, edit and update any information by visiting business.google.com when logged in. From here it's very simple, use the tabs down the left-hand side to navigate and update different areas of your business page.
Keep regularly updating your account and don't neglect to answer reviews, both good and bad! It's an excellent reflection of your customer service if you look active and engaged online.