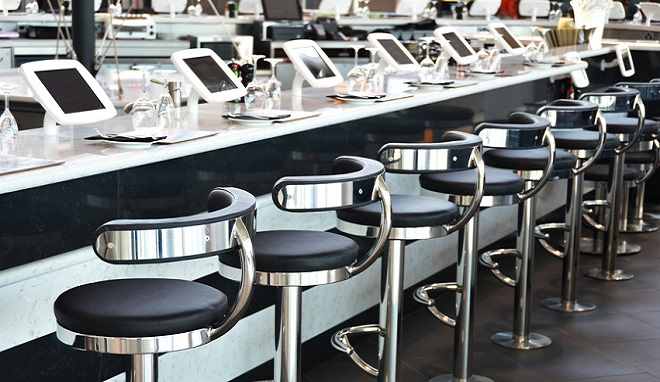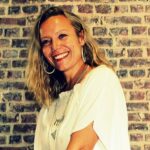 Géraldine Malet
Géraldine puts her passion for the web, marketing and communication, writing and storytelling at the service of companies and entrepreneurs.
According to a recent survey conducted by the National Restaurant Association, 63% of consumers have already used new technologies to find a restaurant, consult a menu, make a booking or place an order online.
The survey also highlighted a strong correlation between the age of the respondents and their interest in new technologies in conjunction with restaurants. 18-34 year-olds, otherwise known as Y-generation, reveal their natural attraction to – and acute knowledge of – "technology" (social networks, Internet, texting, online chatting, etc.), which forms an integral part of their daily lives.
What this Y-Generation says

70% search for information on restaurants via a mobile device
56% remain in contact with a restaurant via social networks
74% place online orders via a mobile device
88% search for the location/address on a mobile device
Here, this "connected" generation clearly expresses its need for convenience, a need fulfilled by the Internet and all the technological innovations that revolve around it. If your customers comprise post-boomers, you are spoilt for choice in terms of the various technologies that you can integrate in your restaurant to attract them and gain their loyalty.
Here are some of the new technologies that have reached our tables.
Technologies that make life easier for the customer
Since we already know that our customers will come to our establishments equipped with one or even multiple devices (smartphones, tablets, etc.), it is safe to say that they would welcome Wifi access and the possibility of recharging their devices. So why not provide them with this kind of service? There is no reason not to propose free Wifi access in your restaurant.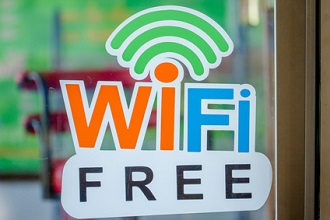 Would you like your customers to talk about – and promote – your restaurant on the social networks? In that case, you must encourage them to do so! More than ever before, offering free Wifi now appears essential.
In fact, there are many who think that today's pyramid of needs (or Maslow's pyramid) should be redefined as follows, where the number one priority is Internet access.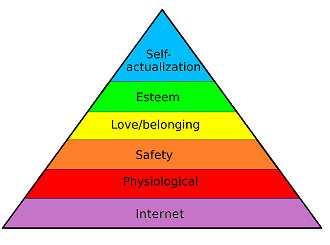 To allow customers to recharge their mobile phones while they eat, a number of restaurants in the UK now place chargers on their tables, as shown in the photo below.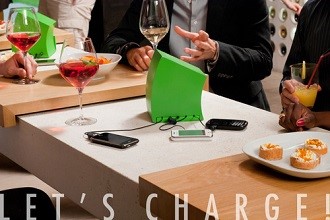 Starbucks also offers its customers a free charging system for mobiles on its tables.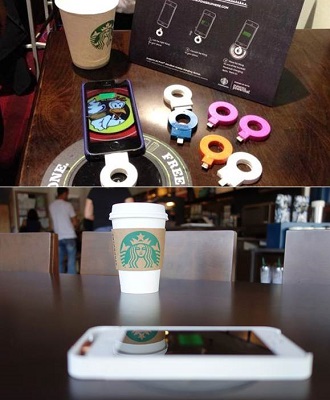 Meanwhile, an Israeli company has created a technology dubbed Wi-Charge which goes even further by offering an infra-red recharging device. A system that will no doubt soon be seen in our hotels and restaurants.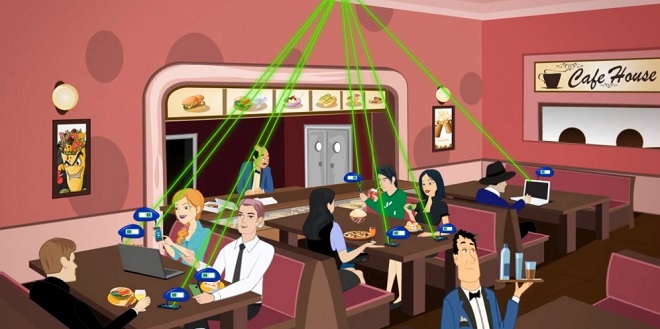 Technologies on tables
In today's busy world, idle time is increasingly rare. With our mobile devices, we are almost constantly kept busy reading, playing, downloading or chatting on social media platforms or applications like Whatsapp.
Plenty of establishments have even designed their own systems to entertain their customers. Some provide tablets to allow customers to place their orders, play while they wait, or even pay the bill. One such example is the Applebee's chain, which has deployed 100,000 tablets in its 2,000 restaurants.

The Inamo restaurant in London has even done better by integrated the tablet in the table. That way, the client order its menu by touching the "e-table". A circle representing his futur plate let the customer have an idea of what it will look like. The oriental restaurant is unique in this approach. But no doubt that some restaurant will in the future follow the concept.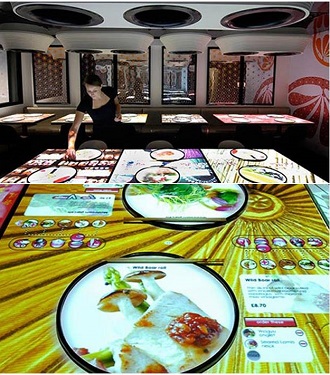 Some restaurants may feel they are not concerned by this new form of technology.
We note, however, that many otherwise traditional establishments do not necessarily want to be left behind, for example by choosing to present their wine list on an iPad. The Winelist company offers restaurants an application used to present their wine lists as "e-menus", thereby enhancing the customer experience.
While this e-menu can be presented by region or varietal, it allows each restaurant to update every day its wine list, customized and also sync the app and updates on as many devices as needed in its restaurant. You can also attract the attention of your customer on a special cuvee you may have by selecting the wine is a "special" category, or special sale of the day, for example.
In addition to improving the customer experience, this application also allows you to increase sales from drinks, not necessarily by selling more bottles, but by improving the quality of the bottles that customers choose. Customers themselves consider the electronic list more appealing, more straightforward and more fun than the paper version, thus encouraging them to consume and discover new wines.
Technologies for paying the bill
Mobile payment, or m-payment, is a feature that is already in widespread use in the US and Asia. It is now slowly coming to Europe. Setting it up is a fairly long and complex process as the offer is still somewhat fragmented (even though banks, mobile operators, start-ups, and American giants such as Google or Windows have all climbed aboard), and the necessary technology still overly complex… Although very few restaurants offer this concept at present, it will no doubt become widespread thanks to innovative solutions such as the Flypay application available for iPhone and Android.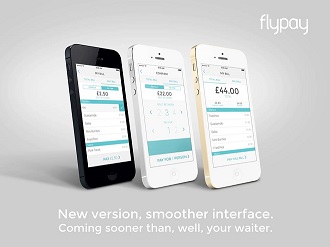 How exactly does it work? Customers who want to make an m-payment must download the Flypay app and register their name and bank card number. When the time comes to pay, they scan a flashcode located on the table. Then automatically the bill appears on the phone, customers valid their paiement wich the restaurant system receives and valids. Once the waiter will check its computer, their table will be written as "bill paid".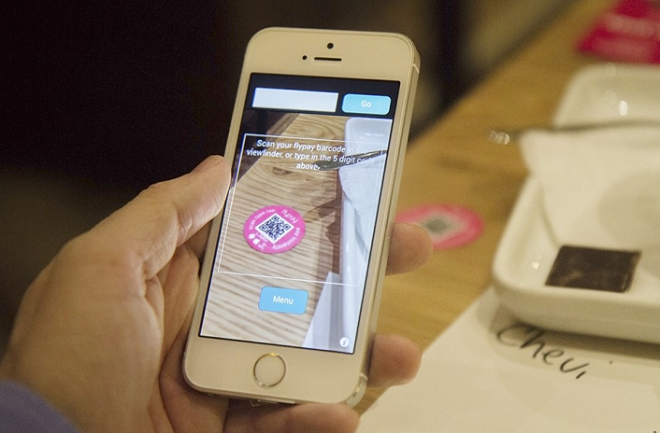 This payment method offers a number of benefits both to the restaurant and to the customer:
It does away with the need to exchange cash,
It does away with the need for a bank card reader, which means no more commissions on transactions,
Payment is quick (less than 48 hours),
Payment is made easy, which enhances the restaurant's modern image.
The bill can also been spilted into the different people around the table with different credit cards numbers.
Other m-payment applications are also available; they will doubtless all revolutionize the way we use our mobiles in their own particular way:
Pizzaexpress has even set up its own app to pay the bill thanks to your smartphone or iphone, but not only. Secondly to its add, you can also browse their menu, book a table and order your pizza to take away.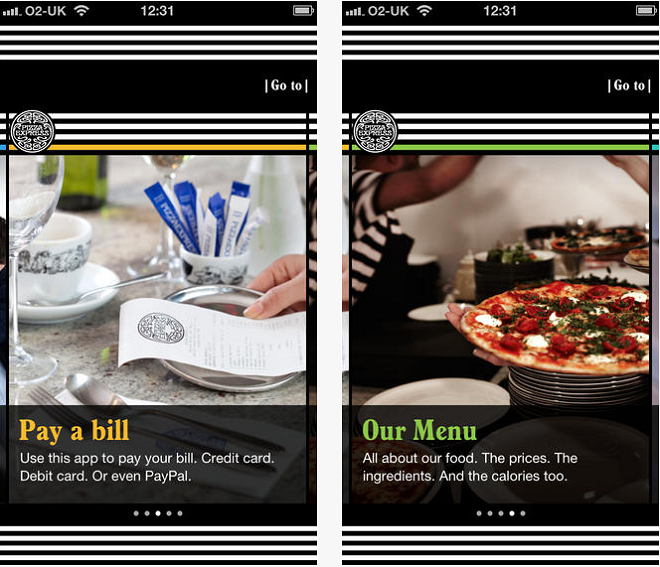 Unexpected technology…
British restaurant Yo!Sushi has applied an astonishing new technology to its foodservice in the shape of the iTray, a flying robot that can deliver dishes to customers. Guided by a Wifi-controlled on-board camera, this drone can move at speeds of up to 40 km/h over a distance of 50 meters, which in theory means it can deliver dishes more quickly than a waiter or waitress.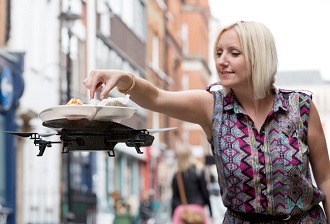 Whatever your customer base and the type of food you serve, there is inevitably a new technology available on the market that is just waiting for you… The best advice I can give you is to keep up with these technological revolutions, because your customers are already one step ahead!