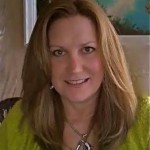 Whether you are upgrading from your current POS system or opening a brand new restaurant and shopping for a good system as part of your startup, evaluating the available options is an arduous, and sometimes confusing, process.
But, regardless of why you are looking, choosing the right system for your operation is very important. While some of the features a restaurant will need will be dependent on the individual circumstances of the restaurant, there a handful of features that are a must-have for any restaurant operation.
Fast Checkout
The first and foremost feature you should be looking for in a point of sale system is the ability to quickly process payment and get customers checked out. Many of the newer POS systems, especially tablet based, rely on an internet connection to work. This can mean a slow system if the connection lags or a non-operating system if it goes down completely. However, tablet based systems, when operating properly can provide a fast and seamless payment experience for guests. The best way to go would be a hybrid system that can operate on hard-wire or wirelessly.
User Friendliness
A POS system that is difficult to train your employees on or is complicated to use is a red flag for future problems. There are lots of POS systems that create an intuitive environment for you and your employees to get up to speed quickly. Generally, if you are a single operator or even a small chain, you can find a very cost effective solution that is easy to use and has all the features you really need. Why pay for features that you don't need and will most likely never use?
Good Reporting
One of the most important features of your POS system is the reporting you can glean from it. It's important that restaurant operators monitor their Key Performance Indicators (KPIs) to make sure they are running a profitable and efficient operation. Sales, margins, labor and waste are just a few basic things that should be monitored but a good reporting system can offer much more and the ability to really drill down into your operation. Most POS systems will have pre-built reports for the basics but having the ability to build custom reports can be very valuable.
Inventory Control
Many POS systems come with an inventory control features but, surprisingly, many operators don't use them. Inventory control means knowing exactly what you have on hand so you can accurately place your food orders. Maintaining the proper amounts of inventory will assure that you don't run out of key ingredients and will help reduce your waste from expired product. Utilizing your inventory control module is a must, even if that means just utilizing its basic functions. But smart operators know that understanding and controlling their food costs is essential to run a profitable operation.
Ease of Setup
Getting your system up and running fast and without complications is essential. Problems, delays and malfunctions will not only crimp your operation, it will also be a predictor for the future success of your POS system. You should be able to make menu changes with ease and on your own without calling for support, for example. Make sure you do your due diligence and choose a system that is designed for ease of setup and ongoing use.
Reservations and Table Management
Having a module on your POS for table management and reservations will help you run the front of the house smoothly and efficiently. Understanding the status of your tables at a glance will provide a better experience for your guests as well. Many good POS systems will have this feature built in so make sure the ones you are considering offer it. Otherwise, you will be forced to use a third party service such as OpenTable.
Great CRM Tools
Many of the newer, quality POS systems will have some very good customer relationship management tools built right in. Managing loyalty programs, customer rewards, special offers and communication are all features you should look for when evaluating a potential system. There are third party adjunct systems that can be purchased to run alongside your POS system but having it built in will give you a more streamlined system and better integration.
Excellent Support and Training
Make sure whoever you buy your system from is prepared to do the necessary training to get you and your staff completely up to speed on all the features and functions in short order. This will include not just the day to day functions but also necessary features that are less often used. You should also be trained on basic troubleshooting so you do not have to call support anytime you have a problem. But just as important is, when you do have to call for support, you get good, fast and efficient help to solve your problem so you can get back to running your operation.
The bottom line is that when an operator is choosing a POS system they should be diligent and thorough in reviewing all of the features and benefits to make sure they are getting what they need. There are lots of options on the market these days so be patient and smart in order to find the best fit for your operation.