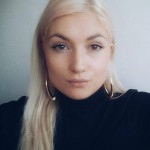 Maria Auxtova
Ordelord is a solution for restaurants and chains for managing delivery, tracking orders and drivers while delighting clients with great customer experience.
The food delivery business is undergoing huge changes. It is a low-margin industry, which is heavily growing, and, at the same time, the rise of digital technologies is reshaping it as well.
There are new players taking advantage of the technologies and new business models, which causes that the margins of restaurants are lower while costs are increasing. The competition is fierce, therefore restaurants are struggling and making less money, all the while paying more to their drivers or for the services of delivery companies.
The other issue is that the entire delivery process in restaurants is often less than optimized. Up until today, they are relying on outdated methods, with almost no technology involved. The main problems are zero transparency, unreliability, long delivery times, inefficient planning and too many different sources of orders. Sometimes in restaurants, it looks like in a geek's house, but at the end they still manage their delivery by using pen&paper.
Current problems: Budget, low-margins and effectiveness
Have you ever thought about what inefficient planning can cause? Well, it can cause unhappy and annoyed customers, drivers hating their job, high level of pressure and negative brand image as a result.
Think about this instead: with a proper setup, you would be able to deliver 1 extra order per 1 delivery guy per hour. With 4 drivers and 3 hours of peak at your disposal, this makes 12 orders per day.
And now you think that you can deliver them a bit later, no big deal. But there is a catch. People tend to order less when your delivery time exceeds 40 minutes, never mind 1 hour. But with a truly efficient process, you would be able to deliver more with the same fleet. So you can shorten your delivery times and therefore you are going to have more orders and loyal customers as well.
So, how to achieve better delivery time?
First option- employ a superb dispatcher, or two…or three? With the required experience, who know the delivery location well. Simple as that. You just have to pay their salary, make sure they do a great job, that they are satisfied and won't quit at a moment's notice. Doesn't sound that simple now, does it?
The second option is getting one more delivery guy, right? More drivers = better service, but soon, you realize that it is hard to manage them, the fluctuation is absurdly high and at the end yes, you will deliver more, but it will cost you more as well.
The third and last option is to use a delivery service. Your costs are not only going to get higher, but for the service provider, your restaurant is just one of many. And they don't care as much about the quality of your delivery as you do.
This also makes the restaurants' brand suffer, because the delivery companies deliver exclusively in their own colors, their own branding and logo. Despite all this, the actual car wraps or t-shirts represent only a very small and one-time expense for the restaurant and can yield high revenue. If you decide to let someone else do the delivery for you, you are not only missing the opportunity to boost your brand but in some instances, you can even be responsible for harming it, as it was the case with the Valk fleet in London.
Auto-dispatch and automation as a solution
The ideal solution would be not to employ new people and not to pay a third-party for their services. But how to achieve this in-house and effectively? What if someone was to manage it all for you? What if that someone would always know the whereabouts of you couriers, the deadlines you promised to keep a would have all the traffic data as well? The solution is to use modern technologies to your advantage. Softwares like OrderLord, designed to handle delivery management for restaurants.
OrderLord is the go-to delivery management solution for restaurants and chains. Just imagine moving away from paper tickets to a tailor-made solution which can utilize the power of AI and modern technology.
OrderLord is able to display all the orders with their respective deadlines, customers' locations together with the location and availability of their drivers. With all this and traffic data, our artificial intelligence can make the best and most efficient decisions in terms of assigning orders to drivers. Let our auto- dispatch transform your restaurant into a delivery powerhouse. There is no interaction required, you just let us do the hard work for you so you can focus on what you do best: preparing the food. Using OrderLord results into reducing late orders by 50% and avoiding errors with the easy-to-use mobile app for drivers.
AI has already been tested and proven on a sample of 200 000+ orders and constantly delivers the most exact data and subsequent decisions. The entire food delivery process is automated and does not require any human operators for it to run. Software solutions just like these are ideal not only for large chains but can fit small restaurants in terms of budget and effectiveness. These solutions help restaurants with complex logistics, increase the effectiveness of teamwork and task division and thanks to complete transparency, they bring a superb customer experience, which in turn helps to boost the customers' retention.