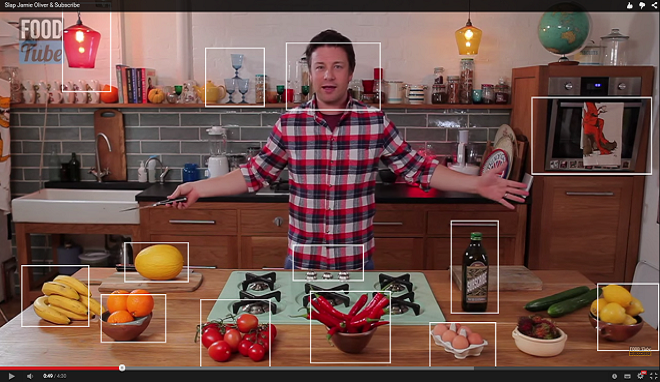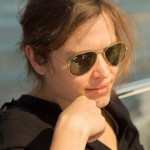 Sophie Lecomte
Consultante éditoriale, Sophie Lecomte aide les PME à attirer plus de clients et augmenter leurs revenus sur Internet.
Videos have a considerable impact on Internet users and customers, most of whom will interact more easily with this kind of content that they would with text, or even photos.
In fact, estimates suggest that in 2017, video will account for 74% of all web traffic.
Video rules, to the extent that many consumers acknowledge that it influences their purchasing decisions. Based on this same research, simply using the word "video" in the subject of an e-mail or in a newsletter can increase the number of times the corresponding message/file is opened by 19%, and the click rate by a whopping 65%!
Whether these videos be on YouTube, Facebook or hosted on your site, this format is definitely worth your while when it comes to promoting your restaurant.
How should you go about producing your first clips to win over your customers? What should you film? What type of equipment or applications should you use? Here we will share some ideas and examples with you to help you get started.
What kind of content should you choose for your restaurant?
Depending on your chef's personality and on your restaurant's identity, different options are available.
Offering a recipe on video every month or even every week. Chef Jamie Oliver has his own "food tube" on YouTube to broadcast his recipes.
Others, such as the Chipotle restaurant chain, publish their recipes on Facebook.
Film your chef or your wine waiter in action. People generally love to see what goes on "backstage" in a restaurant, so why not film what goes on in yours?!
Organize a video competition. This kind of format will have a greater impact than just an article in a blog, and is more likely to be shared with others to boot! As in the next example, you can even encourage participants to create their own viral videos, with the chance of winning a free meal in your restaurant.
Why not present your restaurant via a video interview? You can talk about your establishment's history, identity, positioning, or the way it is organized… Just like the Arabesque restaurant & Shisha Lounge, plenty of restaurant owners have already done that, so why not you?
Publish pictures of any special events or evenings you may have hosted. Do you organize shows, concerts or celebrations in your restaurant? Remember to film these kinds of events, like the Liverpool-based Gusto restaurant.
We're so excited to have the legendary Rob Lamberti in the house this Wednesday night! We still have a couple of tables left ! To book, call us on 0151 708 6969! Here he is rocking Gusto Restaurant & Bar Didsbury last week! Please also join us in congratulating our competition winner Phil Halls!

Posted by Gusto Restaurant & Bar Liverpool on lundi 27 avril 2015
On the occasion of its second anniversary, Spanish restaurant La Farola in London managed to encapsulate – in just a couple of minutes' video – its cosy, welcoming and musical atmosphere, its contented customers and its tasty cuisine, so typical of Spain.
Create a little video presentation of your restaurant by filming the dining area's atmosphere and even including some customer comments.
This is precisely what the Giraffe restaurant chain did when it opened one of its new outlets, with a hyperlapse video which it posted on its Facebook page.
You can also adopt a humorous approach, like York-based restaurant "ate o'clock", which has posted a handful of clips on Vine: presentations of its dishes, atmosphere in the kitchen, wacky staff antics…
Create a weekly "appointment". For effective online marketing, creating "appointments" with visitors and customers is key.
By choosing a given topic and defining a set time each week to release a new video, you create a build-up effect and a sense of anticipation among your fans.
Celebrate an event and capture the moment on video. Look at how the team from the Gaggan restaurant in Thailand shared its celebrations of the New Year by posting a clip, lasting just a few seconds, on its Facebook page:
New year celebrations begin early with the last meal of the year reminding us how happy the year was full of highs and lows:; let jump to 2015 & rock \m/

Posted by Gaggan on mercredi 31 décembre 2014
Where should you publish and share your videos?
Facebook, YouTube, Instagram, Vine, Periscope… there's no shortage of options, and you doubtless have better things to do than spending all day sharing your content.
The best way is to try out different options and see which ones work best with your online visitors:
To help you with this task, you can create your YouTube channel (for free), post your videos on it, then receive an insertion code that will allow you to integrate these videos anywhere you like, including on your website.
Bear in mind, however, that in recent months, videos posted on Facebook reach a wider audience than those on YouTube, and their impact is constantly increasing, with a staggering one billion daily views at present. That's why we advise you to try directly sharing your clips on Facebook: they should be highly visible for your fans.
Some tips for creating your first videos
You don't necessarily have to call on a professional or spend a fortune to get started. Obviously, it all depends on the underlying purpose of your video. If it is an official presentation that you intend to post on your restaurant's website, it may well be a good idea to hire the services of a professional.
However, to merely liven up your social network accounts with some short clips (lasting anywhere between a few seconds and a few minutes), a decent-quality smartphone will get the job done. In fact, this approach may even enhance the authenticity of your action with viewers.
Whichever way you proceed, make sure your recordings are stable and easily viewable.
Apps and tools to use to easily create your videos
If you use a smartphone to record your videos, you have a choice of editing apps, such as:
If you prefer to use a free app, try iMovie for Mac, or Windows Movie Maker for PC. While they do not offer the same advanced functionalities as paid video editing solutions, they should allow you to get your video marketing effort airborne without having to fork out.
Lastly, if you publish your clips on Instagram, you should have no trouble finding an app to enhance them.
Perhaps you already use video to promote your restaurant? By all means, share your experience with us by leaving a comment!