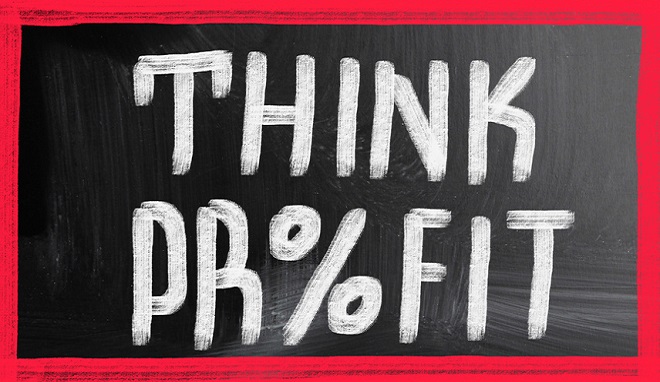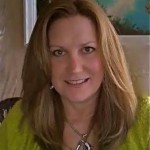 Most restaurants, from independents to large chains, encounter challenges executing their menu well. Establishing a true plate cost, pricing accordingly and streamlining their offerings play a critical role as does merchandising their items properly and creating a compelling design. Not to mention, of course, serving delicious, quality food with steps of service that insure timely presentation. All of this while trying to maintain overall profitability is not a job for the faint of heart.
Such was the case when I was called upon to consult with a Latin Fusion restaurant that was in the red and struggling. The restaurant had wonderful food and was very popular but was unable to drop any profit to the bottom line each month. Upon a detailed review of their profit and loss statement the problem became abundantly clear.
Take A Deeper Dive into Your Restaurant's Financials
The menu was constructed primarily around a selection of small plates presented tapas style. The menu had no true entrees to speak of and while the small plates were very creative and delicious they were indeed very small but priced relatively high. So what was holding this restaurant back from profitability each month? It really boiled down to one thing: labor.
After reviewing several months of their financial results I saw that labor was running near 40% and trending up over the period. Food cost was also running a little high but nothing that couldn't be cured with a little tightening of their processes. So I set about analyzing their labor number to see where we could make improvements and find our way to profitability.
Uncover the Hidden Problems in Your Restaurant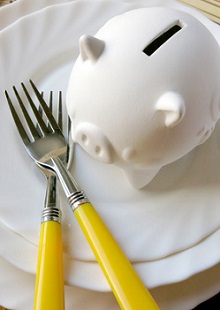 What I found was that the labor problem was not isolated to one area. It was widespread ,meaning both the front and back of house were very heavy on labor hours, particularly during the dinner day part.
In my analysis I found that the menu was requiring 7 people on the line in the kitchen plus an expediter to insure quality control, complete tickets and proper presentation. The driving factor was the small plates that were complex to prepare and had a very high volume, especially at dinner. Because of their small size, a party of four would order an average of 12-16 plates per meal. Expand those numbers over a full restaurant and you can see the problem.
But, the problem was not isolated to just the cooking line. It took an army of food runners and servers to get plates to the table and a very heavy support staff in the kitchen to deal with the prep and portioning of food and the mountains of small wares it took to get through a dinner service.
Guest Feedback Can Tell You a Story
Guest feedback showed that even with nearly double the staff of the average restaurant there was still a low level grumbling of dissatisfaction among their patrons. While they loved the food they often felt the value was lacking. With an average small plate price of around 10 dollars a party of four would rack up a sizable check and still feel like they didn't get a full meal.
Additionally, the dining experience felt a little jagged in that the small plates arrived at the table erratically and in no particular order due to the varying preparation and cook times.
And finally, due to the high price point the restaurant was gaining a reputation as a special occasion restaurant and therefore frequency was down among existing patrons.
So what was the fix?
A complete menu restructuring but one that would keep the brand intact and maintain the culinary appeal but reduce the resources needed to prepare, cook and serve it.
The strategy consisted of:
identifying the most popular menu items
and dropping off the deadweight.
Upsizing the remaining very small plates to a larger "shareable" size,
repricing and therefore reducing, by nearly half, the number of plates required to be prepared for service. Additionally, more casual fare items, at a lower price point, were added to the menu to encourage lunch sales and more frequent dinner patronage.
The results were immediate. We were able to reduce the line from 7 cooks to 3 and cut the wait and support staff in half reducing the overall labor number a whopping 12 percentage points. Additionally, incremental sales at both day parts began to climb steadily as perceived value went up and more affordable choices were introduced. Their check average stayed steady and with changes not only in labor but also in food cost reduction, the restaurant went from running 3% into the red to dropping a healthy 14% to the bottom line.
Learn from the Process
The lessons learned during this process have been instrumental in maintaing the restaurants profitability. Identifying root causes and thinking through ripple effects of menu additions and changes have kept the owners focused on operational impact as they have evolved their concept. Employing purchasing best practices learned through the process has kept food costs in line and they have continued to streamline their steps of service to shave additional percentages off of their labor.
Sometimes it is difficult as a restaurant owner to look past the real reasons for poor results. The weight of the everyday operational toll can sometimes obscure the view into the real problems a restaurant is facing. Learn to look past the obvious and view your business through an objective lens. The results will surprise you and could very well take your profitability to new heights.