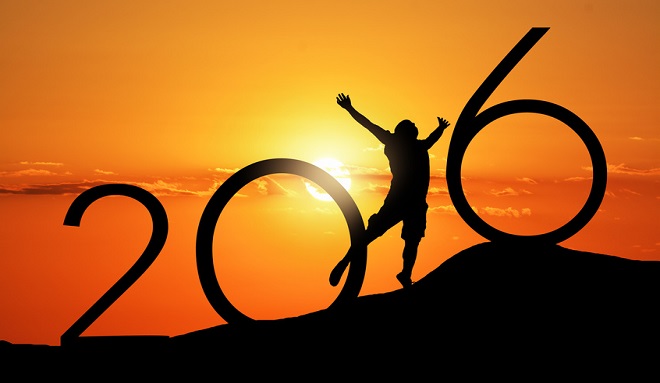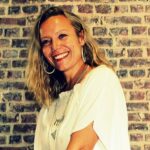 Géraldine Malet
Géraldine puts her passion for the web, marketing and communication, writing and storytelling at the service of companies and entrepreneurs.
While you may well presently be gearing up for the end-of-year festivities, here we look beyond this celebratory time to next year: what plans do you have for your restaurant in 2016? What events would you like to celebrate? Do you plan to recruit any new staff and, if so, how will you go about it? What special promotions do you have in store to secure your customers' loyalty?
To help you organize your 2016 schedule from the perspective of sales, marketing and events, we have drawn up a calendar of 86 key dates and events, from Farmhouse Breakfast Week and Boxing Day to International Women's Day, the London Marathon or World Chocolate Day…! So you'll have no shortage of ideas for pepping up your restaurant in 2016!
A calendar of marketing actions to be tailored to your restaurant's image
In addition to these events, you can obviously add your own, such as the anniversary of your restaurant's launch, or events and celebrations specific to your town or region.
Depending on your positioning, you can also adapt this calendar to suit your customers: some will prefer to celebrate sporting events, while others may be more inclined to pay tribute to local or national customs, or perhaps family-oriented events and children!
This marketing calendar should help you plan your restaurant's events in advance, and will provide you with some excellent occasions to communicate with your customers (via your blog, newsletter, website, social networks…) to establish their long-term loyalty and make sure they come back.
Each event – which we have carefully selected – will be a chance to lay on a particular event: promotion, quiz, special menu or dish, thematic event, etc.
So mark your calendars and get ready for an excellent year of events in 2016!
January

1st – New Year's Day
2nd – Bank holiday in Scotland
21st – National Hug Day (US)
22nd to 28th – Farmhouse Breakfast Week (UK)
26th – Australia Day
18th to 31st – Australia Open 2016
February

3rd – Unicef Day of Change (National non-uniform Day, UK)
8th – Chinese New Year
9th – Shrove Tuesday
14th – Valentine's Day
20th to 26th – National Chip Week (UK)
March

1st – St David's Day (Wales)
6th – Mother's Day (UK)
8th – International Women's Day
12th – Commonwealth Day
17th – St Patrick's Day
20th – First Day of Spring, Equinox
25th – Good Friday – Bank holiday
27th – Easter + British summer time starts
27th – The Oxford/Cambridge boat race
April

1st – April Fools' Day
17th – London Marathon
21st – Queen Elizabeth II's Birthday
22nd – Earth Day
23rd – St Georges Day
23rd – Shakespeare Day, this year marks the 400th anniversary of his death
May

1st – May pole, Morris Dancing and May Queen
2nd – Bank Holiday- May Day
3rd – National Doughnut Day
9th – Europe Day
15th to 22nd – British sandwich week
21st – FA Cup Final in London
23rd to 29th – London wine week
30st – Spring Bank Holiday
June

8th – World Ocean's Day
10th to 10th July – UEFA Euro 2016 football championship in France
11th – Queen Elizabeth II's official birthday celebration
14th to 16th – Royal Ascot
18th – International Picnic Day
19th – Father's Day
20st – Summer Day and longest day
22th to 26th – Glastonbury festival
27th to 10th of July – Wimbledon
July

End of school year
2nd to 24th – Tour de France
4th US National Day
10th – British Grand Prix
12th – Bank Holiday in Northern Ireland (Orangemen's Day)
August

1st – Bank holiday
7th International Friendship Day
5th to 21st – Summer Olympic Games in Rio
12th – International Youth Day
29th – Bank holiday
September

Back to school
National Organic Month
17th to 2nd of October – British Food Fortnight
22nd – September Equinox
October

1st – World Vegetarian Day
1st – World Chocolate Day
7th – World Smile Day
9th to 15th – National Curry Week
16th – World Food Day
17th to 23rd National Baking Week
21st – Trafalgar Day
31st – Halloween
November
5th – Guy Fawkes – Bonfire Night
8th – Remembrance Day
8th – US presidential election
11th – Armistice Day
20th – Universal Children's Day
26th – Thanksgiving (US)
27th – Black Friday (US)
30th – St Andrew's Day (Scotland)
December

21st – Shortest Day / Winter Day
25th – Christmas
26th – Boxing Day
31st – New Year's Eve