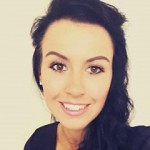 Chelsea Allenby
Chelsea Allenby is a Digital Marketer of 9 years and Managing Director of Allenby Digital Ltd, an online marketing agency she set-up in 2015, specialising in social media and content marketing. www.chelseamarketing.co.uk
Visiting Shaka Zulu in Camden, London is an experience in itself. Incredible decoration covers every inch of this magnificent restaurant. The walls are full of African themed wooden murals and the floors are laden too. Shaka Zulu opened in 2010 and attracts people from all over the UK as well as London. The concept behind Shaka Zulu seems to resonate well with guests from near and far.
Upon opening, the restaurant received a special royal blessing from the Zulu King, HRH Goodwill Zwelithini. He is the current reigning King of the Zulu nation under traditional leadership rules. The Zulu King inspired much of the design at Shaka Zulu. Guests can even book private parties and special occasions in a private dining area named after the Zulu King.
Upon arrival, guests must venture down an escalator or lift to reach the underground venue. This in itself creates an air of excitement and truly provides that feeling of entering another world. Once inside, guests are typically blown away by the layout, size and decor. 20ft high warrior statues complement the lower floor of this two-floor venue and bring the whole place to life… All 27,000 sq ft of it! Shaka Zulu is not just a restaurant, but also a bar and club, providing live music, dancing and amazing drinks in the evening. The lower-floor known as the mezzanine level provides a stunning champagne bar and cocktail lounge which overlooks the wonderful braai restaurant area. There is a fantastic selection of food and entertainment, enjoyable for guests of a wide age-range.
The daytime restaurant is complemented by family entertainment and a great menu selection to satisfy their wide range of guests.
Theatre of Food
You will only find world-class chefs through the doors of Shaka Zulu. There is, as expected, a real emphasis on their incredible dishes and guests can feel a part of this process due to the huge open plan kitchen that really sets the scene. There is a kitchen on each level of the venue to cater for a large number of guests. Traditional South African cuisine inspired the menu items, but also areas beyond just South Africa. It offers some adventurous game meats like Springbok, Zebra and Ostrich, in addition to more standard menu items. Their wine list is also 100% South African.
Over 5 Million
Shaka Zulu cost a huge 5.5 million to build! The hand-carved wood alone makes up 2 million of that cost. Every symbol on the walls resembles a deep-rooted meaning and it's clear that a lot of thought has gone into the small details of making this magnificent place. It's no wonder then that Shaka Zulu hosts events for the rich and famous. This type of unique dining experience can't be found anywhere else in the UK. Shaka Zulu isn't an exclusive venue. Anyone can enjoy food, drinks or entertainment at this incredible restaurant and bar.