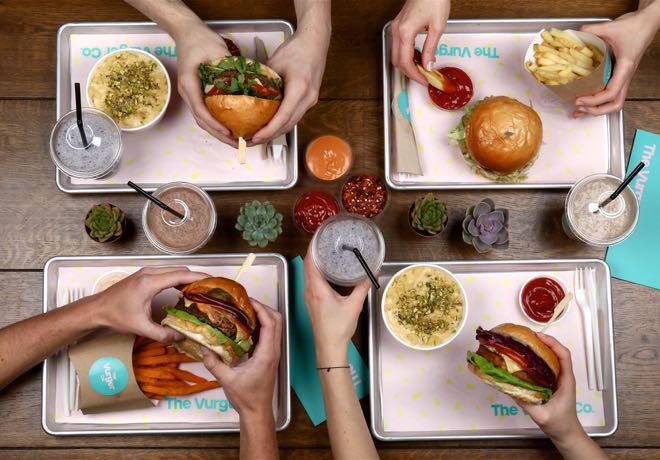 Laure Misse
Après un master en commerce international et un mastère spécialisé en Communications, Laure débute sa carrière en agence de communication à Paris.
The Vurger Co's mission is to revolutionise fast food forever through the power of plants, by offering a 100% plant-based burger menu. After having run a number of successful pops-up, The Vurger Co will open its first permanent location in Shoreditch East London on March 12th. This opening is the result of a very successful crowdfunding campaign: last summer, The Vurger Co became the fastest restaurant to reach its target on the Crowdcube platform. We had the chance to chat with Rachel Hugh, Co-founder of The Vurger Co, to learn more about their concept and their success story.
What is the unique concept of The Vurger Co?
Everything on our menu has been made from 100% vegetables, seeds, nuts, grains and legumes. We take the humble vegetable, bring it to the forefront on our menu and ensure it tastes absolutely incredible!
Where does the idea come from?
Neil Potts, Co-founder of Vurger.co, actually suffered from extremely rare and all-encompassing stomach issues, for around 10 years. After suffering in silence, as no doctor could find out what was wrong despite a multitude of tests, we decided the answer must lay in the food we were eating! This coincided with a trip to California we were taking for our 30th birthday celebrations and that was the pivotal life-changing moment. We realised that we could eat great plant-based food, with no labels attached, just great food, for everyone!
When we returned to London, we completely changed our diets and saw Neil's health improve on a daily basis. We continued to do research into food, where it comes from and what each element does for your body. Continuing on our quest we watched a bunch of documentaries that completely changed our viewpoint. Then we went vegan virtually overnight. Neil hasn't been sick since that life-defining moment.
Then it was in our struggle for finding great plant-based burgers in London back in June of 2016 that spearheaded our need to create our company: The Vurger Co.
Despite there being vegan options out there in London in July 2016, nothing was made with 100% vegetables taking the limelight. Every single patty had a form of fake meat substitute or strange ingredient that quite simply frightened us. So step one was to break to mould and actually create a vegan burger that had veggies taking centre stage without the dry and tasteless texture. The second step was to try and find a bakery in London that would have the amazing squishy bun experience that we all loved!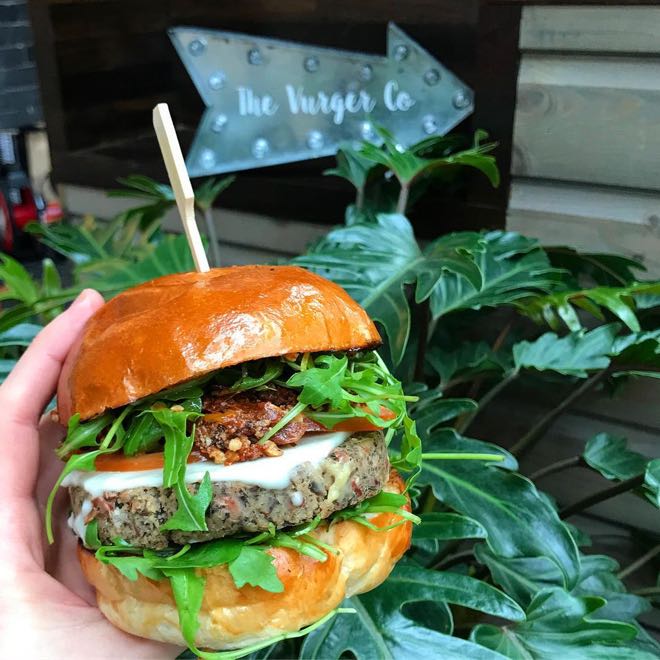 What were the main challenges you had to face?
After a few months of establishing our brand, gaining exposure and multiplying our social following, we attempted to talk to landlords in London about our concept and our vision for the future. Quite frankly we were shocked by how little people understood this space back in January of 2017.
We found ourselves bringing facts to prove the market worth, highlighting the environmental impact and of course justifying ourselves to just about everybody. Vegan, in the eyes of landlords in London, was considered niche, a risk, an option that only 10% of the country wants to eat, nobody saw the bigger picture.
We partnered with Chef Andrew Dargue from Vanilla Black to help us develop a restaurant worthy plant-based menu. Each burger patty was built with a non-vegan mindset, ensuring every taste, texture and sauce was exactly what we would have craved before switching to plant-based.
We went 100% cashless as a company – we needed to pave the way not be a copy of an old formula that doesn't work. We attended any mainstream events around to get people who wouldn't normally eat this way to try our menu and it was this that got people talking, tagging and sharing our movement in an amazingly positive way.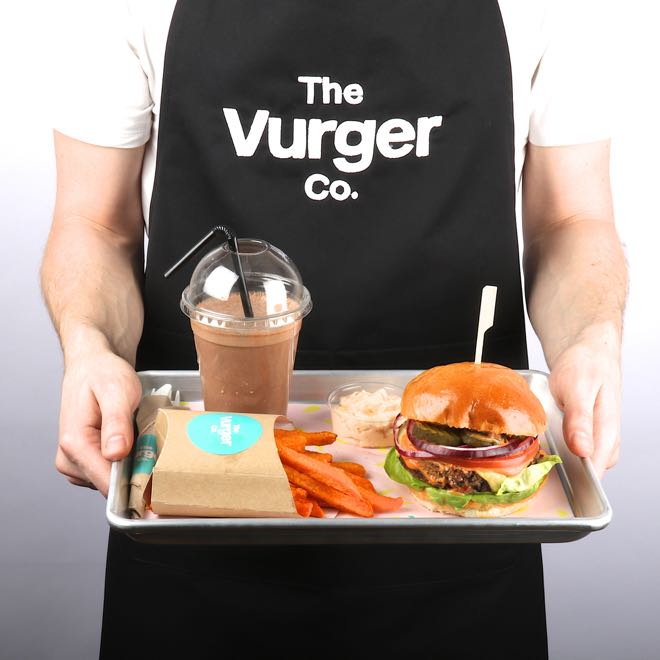 Who are your customers: mostly vegan, flexitarian or people who want to try something different?

To date, our customers have been so varied! Many people found us because they were cutting down on meat in their diet and wanted to eat a fulfilling, great burger! In our pop-ups we ran throughout 2016 – 2017, we saw such a surge in meat eaters wanting to try something different. That gave us such a boost to see that we were attracting everybody – no labels, nothing attached to our food, just everyone enjoying our food in a great environment – just as food should be.
Could you tell us about your menu and your specials? Is it challenging to replace meat with vegetables?
We always celebrate specials on our menu even from day 1. We always use seasonality and our recent CHRISTMAS burger is an example of that. People do travel far and wide just to try something that wasn't on our regular menu, which is really exciting to see!
Our regular menu contains 4 burgers and 1 rotating burger special. We have sides, our infamous truffle mac n cheese and all vegan shakes! The only challenge with working with vegetables is that people expect the taste and texture to be meat-like. We have never ever tried to replicate meat-like textures, as no matter who tries – you will never ever get there – because it's not meat!
Our menu wants to highlight vegetables in all their glory, making them accessible, delicious and tasty. Who cares if it spills out the side, who cares if the sauce gets everywhere – that's the nature of an excellent, delicious, indulgent burger in our opinion!
Vegetables need to be highlighted and respected for what they are – vegetables!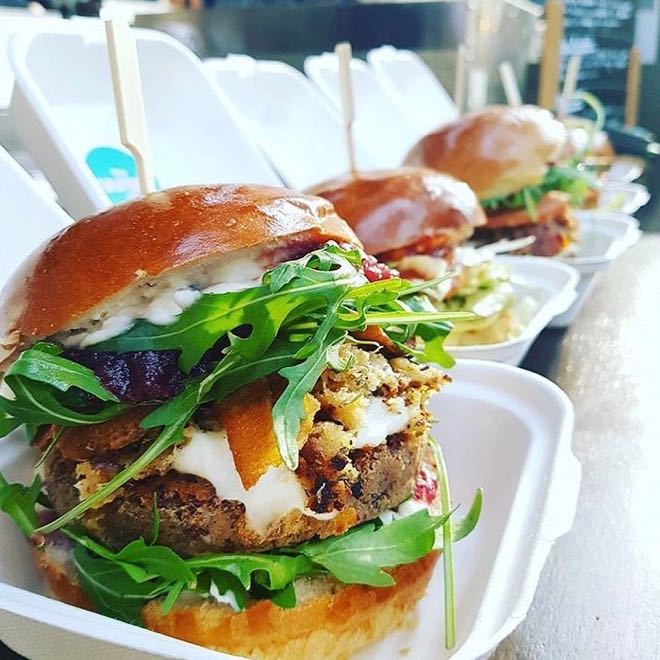 What would you recommend to restaurants that would like to add a plant-based burger on their meaty burger menu?
We don't go a day without hearing of another vegan burger place or another option added to a menu!
It's funny because when we started out – we were told repeatedly that nobody would want a plant-based burger on their menu and we were encouraged to add 'vegetarian' options and 'meat options' – basically make it another 'me too' burger place.
Of course, we knew what we were and stuck it out.
So my advice is to anybody else – know who you are, and what your customers come to you for, stay authentic to the core.
How you do use social media? Are they important to reach out to your customers and explain the concept of The Vurger Co?
It is everything to us, our initial pop-ups were based in the back of East London. The only reason anyone found us was purely because of social media. We work so hard on developing excellent relationships with people who were passionate about our food. We ensure to ask them their opinion consistently, develop our menu with their opinions in mind, and constantly keep on the forefront of innovation. It is the future of food.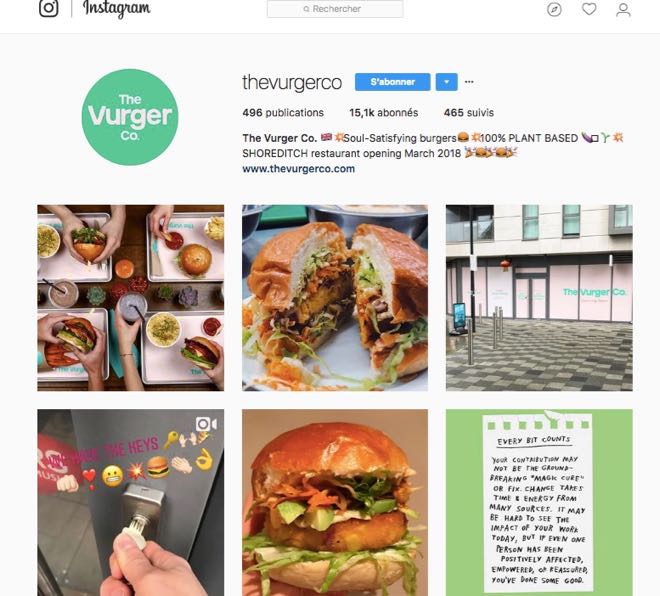 Can you tell me more about your crowdfunding campaign and your plans for a permanent location?
Our crowdfunding campaign was the result of 10 months of consistent work behind the scenes. Building our brand, building our following, building our customer base – to ensure we were talking to as many people about our goal as possible. It couldn't have gone any better and we reached our initial goal of £180k in just over a day and then after increasing our target to £300k, we reached that in 77 hours in total from start to finish. It certainly was not luck and took a lot of hard graft, which nobody will ever know of. We have just secured our location in Shoreditch East London just off Bethnal Green Road – which is where our pop-ups used to take place consistently for a year and a half and we couldn't be more excited for the opening this March 2018!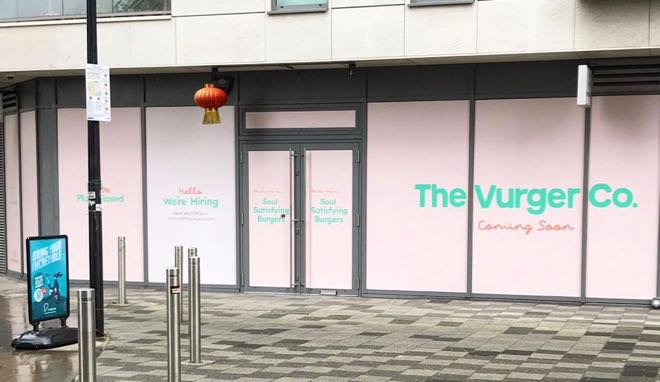 What are your futures plans for The Vurger Co?
We always have a goal and a plan in mind, but first things first, we are going to be opening our first site soon and want to see that soar.