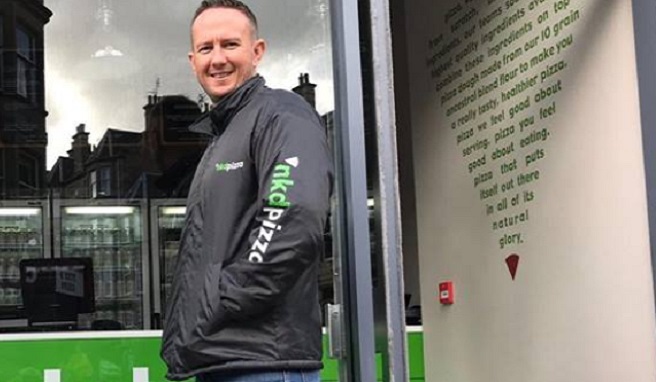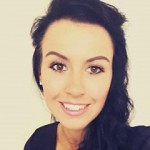 Chelsea Allenby
Chelsea Allenby is a Digital Marketer of 9 years and Managing Director of Allenby Digital Ltd, an online marketing agency she set-up in 2015, specialising in social media and content marketing. www.chelseamarketing.co.uk
What drove you to the pizza business and more specifically to NKD Pizza?
It all started because of my kids, or should I say, thanks to my kids! I worked in the Middle East for about 10 years in the oil and gas industry. Like many families, we used to enjoy doing pizza nights with the kids. That's how we discovered NKD Pizza, who have 3 locations in Dubai where we lived. For personal reasons, my kids and I came back to the UK 3 years ago, and we decided to settle here in Edinburgh, where we're from… and just like we used to do it back in Dubai, we quickly wanted to have our pizza nights again. We tried going to the mainstream pizza chains but that just wasn't a great solution. We then tried going to the supermarkets to pick up pizzas but it wasn't as fun as waiting for the pizza delivery guy to turn up. When my kids naturally asked me "What about Naked Pizza?" I had to explain to them that we don't have Naked Pizza here in Scotland or in the UK, and their reaction was: "Well why not?". So then I started thinking to myself "Well exactly why not?". That's how it all started.
How did a simple thought become a project and then a reality?
From that point, I started searching for information about NKD Pizza and how I could obtain a Franchise and who was behind it and that is how came to meet Mr George Farha a visionary in business and whoed the private equity company that has the global rights to nkd pizza At time we , we struck a deal that I would take the rights to Scotland here… and that was just over 2 and a half year ago. Since then then relationship has changed. As I took a stake in the global company, became Mr Farhas MD for NKD Pizza and he became my mentor and togther we have been making great advancements for NKD Pizza.
How many NKD Pizza stores do you have right now?
We've got two up here in Scotland, with some further ones in development. In Europe we've got one in Ireland, they're looking for their second store. We've also done a deal in Bulgaria, where the store should be opening in a few weeks now. Finally, we're currently speaking to some interested parties for Germany, Spain and France. The brand is growing strong in the GCC and ASIA. The brand is growing and today, we are a team of 25, distributed between Europe and the Middle-East both at the corporate level and support functions.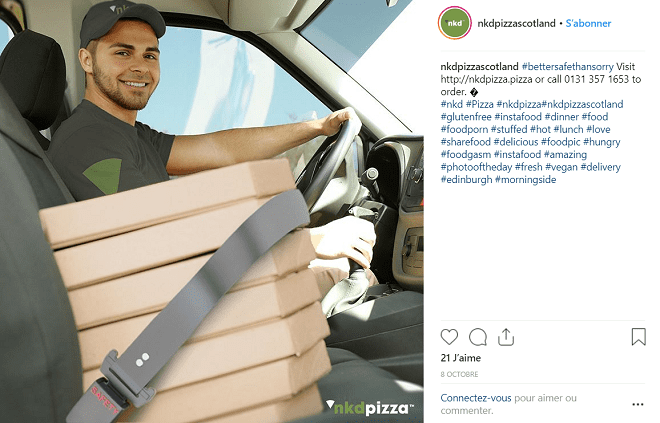 With such a great part of your turnover coming from delivery, how important is online ordering to NKD Pizza?
It's massive! There are two main factors as to why I think it's so key for us. First, it allows us to easily upsell, to figure out why the consumer is faulting on the website, and to gather some data to re-target them. Then, it also helps us with labour costs. Allowing customers to place their orders through the phone means that you have telephone operators that you need to pay. They can also make errors when punching the order into the EPOS system. When everything is online, the only possible human error is the consumer themselves. Online ordering helps us not only to cut down labour costs but also streamline the whole operation.
Do you encourage customers to order online?
We do, especially when it comes to discount codes. We have various different codes from all the companies we work with and as we become more established this will only increase. The easiest thing we can do is say that the discount codes can only be used online.
How did you start the process of choosing an online ordering solution?
At first, we tried developing our own E-commerce website using a combination of outsourcing and our own IT department. We didn't have the resources to keep our own system functioning correctly all of the time. From my experience with the oil and gas industry, we always outsourced technology to specialists. I wanted to bring that same concept to NKD. I started exploring other solutions with the aim of outsourcing most elements. I wanted to find reliable companies with a great deal of experience so that someone like myself, who hadn't come from a food and beverage or quick-service background, could understand.
How did you find your current online ordering solution?
First, we found our POS, 3S POS. It was then by chance as I was speaking to 3S POS that they recommended LivePepper. At that point, we were considering 3 different solutions but the decision came down to a few things; the integration, functionality and the experience of the team who had a quick-service restaurant background. The main thing for us was LivePepper's user experience and all of the backend functions. With LivePepper's system, we can make changes ourselves, even at store-level. LivePepper helps us with things like rush hour management. If we're extremely busy we're able to just shut off the online-ordering for 15 minutes. Not only this, they had experience specifically with Pizza delivery, which is different again.
In what ways is Pizza delivery so different?
Pizza is one of the biggest takeaway industries. It's a very competitive market, especially with all of the chains out there. With Pizza delivery you have customers coming into the store, customers calling up, ordering online or coming through aggregators. A lot of quick-service takeaways only have to deal with a single queue at their door, like McDonald's.
What do you think about restaurants who don't have their own online ordering solution, but instead go through online food aggregators?
When visitors come to the City and they want to order food to the apartments or houses they are renting, typically they will use a tried and tested aggregator like Just Eat. In a city like Edinburgh, they do help, but as a business, I do not think you should be relying on them. All it takes is for their website to go down for a 24 hour period and then your sales could have a big knock-on effect. They also have the power to increase commissions and you are at their mercy if you rely on them entirely. They can be beneficial though, particularly for smaller local restaurants who don't have their own website and benefit from the marketing of food aggregators.
How does NKD plan to utilise technology in the near future?
Technology will be a huge factor in our future. I'm still trying to figure out if an app is the best solution. We've got some great mobile sites for NKD Pizza and I'm just trying to figure out do people want to download apps that will be on their phone all the time? One thing we discussed is the possibility of an app that is also a game which allows users to earn Pizza points. Pizza points could then be redeemed for discounts. Nowadays people have been multitasking for quite a bit and there needs to be more than one reason why someone would download an app.
Another solution that I've found that's been great in helping us with our delivery is a solution via Orderlord. In time we will be having a feature with Orderlord where customers can track their order.
Finally, one further change I would like to see is the ability to have all aggregators integrated with the website. I would love to be able to streamline things with the aggregators so it links straight into the POS.