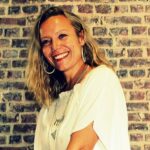 Géraldine Malet
Géraldine puts her passion for the web, marketing and communication, writing and storytelling at the service of companies and entrepreneurs.
KickStarter is a crowdfunding site, i.e. one that allows start-ups to turn to the general public to finance their venture. Its success is now starting to reach the catering industry and restaurants, following on from films, videos, fashion and music.

Founded in 2009 in the United States, KickStarter has already helped to create 60,000 businesses there in highly disparate fields. Its operation is simple: the entrepreneur sets a fund-raising target and a deadline. If the target is reached before the date, the pledged support is paid; otherwise nothing is paid. Kickstarter charges 5% of the funds collected to finance itself. What's new is that more and more restaurants are opening up thanks to funds collected on Kickstarter…
Creativity bonus
By way of example, in San Francisco, the Garden Creamery raised $35,000 (€26,000) to finance its sorbet truck, while the Myriad Gastro Pub raised $63,000 (€46,000).
These sums are relatively modest compared with the overall cost of establishing a restaurant in a big city which, on average, reaches a hefty $600,000 (€450,000). That said, they are often very useful for getting started before establishing a solid customer base.
Sometimes, the stakes are higher: the founders of Travail Kitchen in Minnesota raised more than $75,000 in 6 hours with a string of attractive "incentives" in return: special passes (the restaurant doesn't take reservations), free dinners, places for the inauguration, cooking classes, their name on the "family wall", and even a 2014 calendar of sexy chefs…!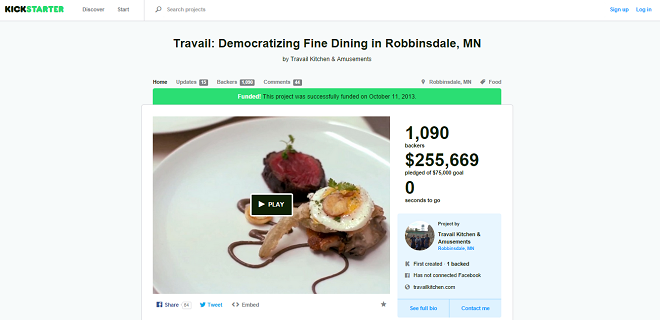 Knowing how to communicate is vital to stand out from the rest!