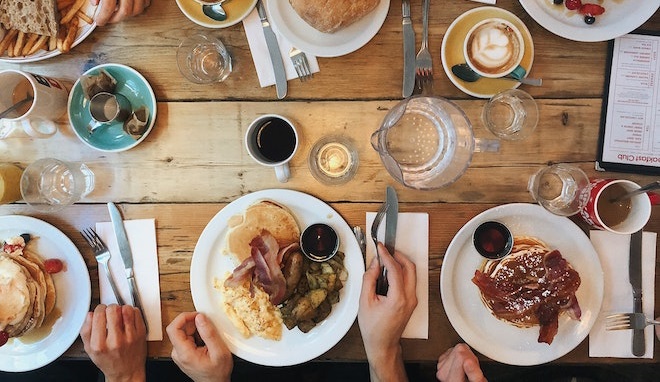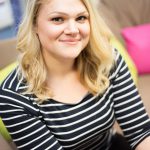 Jenna Owen
Jenna Owen has over a decade of experience covering retail and technology stories, both from the UK and internationally.
It is undeniable that technology is leading the way in restaurant transformation as it provides ways for restaurants to become quicker, more cost-efficient and more customer friendly. In fact in an industry report by Toast which gathered together the views of over 1,000 diners, it was revealed that 79% felt that technology improves the restaurant experience.
But with technology solutions ranging from online ordering to digital menu boards, smart ovens and even AI, deciding which investments are appropriate for your restaurant is not always an easy decision. Staying ahead of the game is undoubtedly a way to side-step your competition, but with rising instances of restaurants adopting innovative new technology only for it be disregarded several months later, it is essential to determine which purchases are likely to deliver long term results and benefits.
The modern day restaurant experience is all about convenience, speed and digitalisation, so any immediate investments should focus on delivering against these core objectives. Here are a few smart ideas to consider:
The Tabletop Tablet
We all remember when iPad's and tablets first hit the retail marketplace several years ago as a method to reduce queues, improve stock management and speed up transactions. Whilst this trend was quickly embraced, the ongoing training, maintenance and repair of the tablets led many to revert to their previous methods in a relatively short space of time. The latest innovation however utilises tablets in a far more effective manner by turning them into a much more customer facing application. Tablets integrated into your restaurant tables enable customers to order directly at their convenience, reducing the burden on waiting staff and avoiding any errors in manually writing down an order. Statistics have shown that ordering automation delivers time savings of up to 25%, leading to significant cost savings and efficiency gains.
Furthermore, whilst customers are waiting for their meal, the tablet can provide marketing messages, promotional offers and even offer access to the internet for browsing and keeping the kids entertained with games (think the tablets in McDonald's). Furthermore, customers can view and pay for the meals directly from their table and receive digital receipts straight to their email – providing additional opportunities to capture valuable customer data. You could take this one step further by encouraging them to take a selfie at the table and upload it to your social media profiles!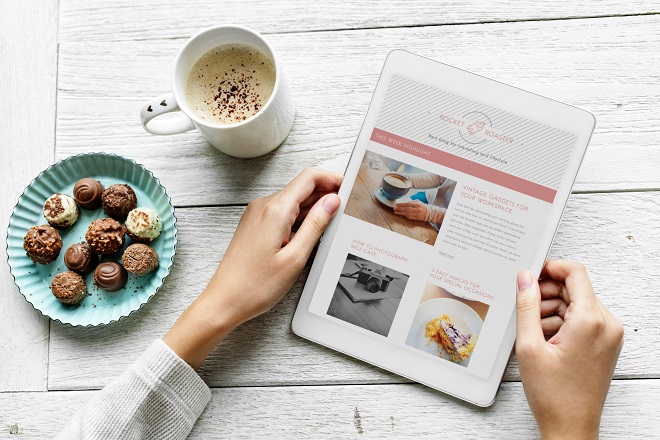 Digital Menu Boards
Digital menu boards are a must-have for any modern restaurant, allowing for instant updates to menu items such as specials and promotions whilst also enabling restaurants to keep their customers informed at all times, as well as responding to last minute changes or adding new promotions. In addition to the convenience of updating menus, it can also ensure that important health and safety information such as allergens are presented to customers clearly and effectively at all times, negating the risk of the waiting staff forgetting to relay important information regarding ingredients. After Pret a Manger hit the headlines following the death of a young girl from an allergy after consuming an incorrectly labelled sandwich, many restaurants and cafes quickly added additional allergy warning signs to their displays and menus. Having digital menus in place would enable restaurants to quickly and effectively update their customers with important allergy information and respond to similar issues in the future immediately.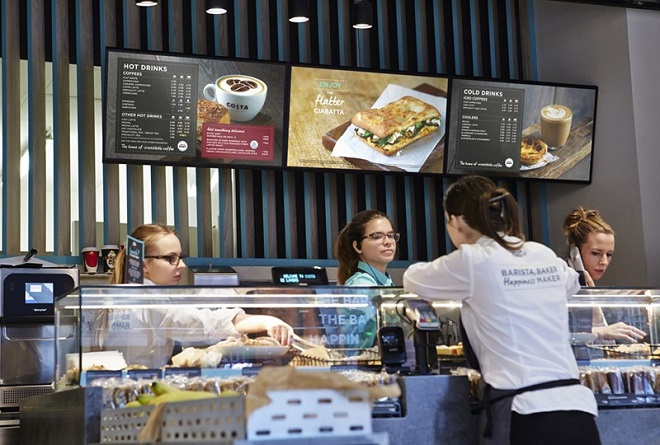 Online Table Booking
The rise in popularity of services like JustEat and Deliveroo or LivePepper has enabled customers to effortlessly order their favourite meals for delivery at home. But for those who wish to dine out, new innovations are now facilitating these requests too. Equally beneficial to restaurants, providing customers with the opportunity to book a table at any time of the day or night ensures that you don't miss a booking just because the restaurant is closed. Pizza Hut now enables customers to select their nearest restaurant and book a table online in just a matter of seconds and there are a wide range of cost effective cloud-based booking solutions which can be easily integrated into your website, facebook page or as an app such as Tablein and Simplybook.me. Additionally, offerings such as Yelp and OpenTable ensure that your restaurant is listed alongside similar restaurants and provides table booking functionality, helping you to attract new audiences. Knowing your bookings in advance can help you to better plan staffing provisions, food orders and identify your busiest days, types of bookings and the demographics of your most frequent customers.
Smart Food Ordering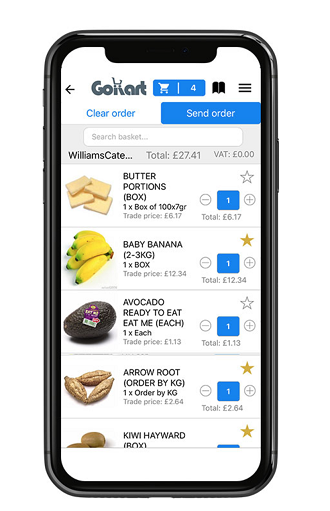 Food waste is a continued problem for restaurants who need to ensure they have all the ingredients to cover their orders without overspending and wasting fresh foods unnecessarily. New technology is enabling chefs and their teams to gain greater control over the food ordering process, not only saving the restaurant money, but accessing high quality, locally sourced food too. One example is GoKart, a revolutionary new food ordering service currently operating in the London area which enables restaurants to gain the best prices for their food, sourced from high quality local suppliers. Through a convenient app, restaurants can order as much or as little as they like, with doorstep deliveries six days a week. In addition to cost savings, utilising such apps can ensure you are never left short with key items and gain the best possible prices, as well as allowing you to shout about reducing your food miles by utilising locally sourced produce. A winner all round!
Looking to the future, we are likely to see even more innovative ideas penetrate the restaurant experience, including facial recognition payment technology, smart ovens and robotic kitchen appliances and further emergence of delivery only restaurants, known as 'ghost restaurants'. By remaining focused on the customer experience, as well as efficiency and productivity, restaurants can ensure that they invest in those innovations which will help them to compete effectively in today's environment.