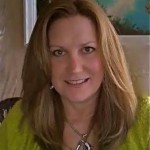 Successful restaurant operations require excellent management of expenses such as labor and food costs. Therefore, inventory management is a key part of running a profitable restaurant operation, especially for chain restaurants. But, that does not mean that independent operators should not consider implementing an inventory management system as well, especially since they are offered with many POS systems. For independent operators and chain restaurants alike, inventory management systems offer significant benefits and opportunities to add to the bottom line. Let's take a deeper dive into a few of the advantages restaurants have when implementing an inventory management system to their management practices.
Strategic Buying
Closely monitoring your inventory levels allows you to purchase the right amount of product at exactly the right time. This cuts down on inventory carrying costs allowing operators better control over their cash and the ability to put their available cash to better use, such as funding key marketing initiatives. Also, controlling your inventory more closely means less expired product which, in turn, equates to lower food costs. Proper product rotation at the restaurant level is made easier with an inventory system, which also helps operators keep their food costs in check.

Power Buying
Fully understanding your product needs across all of the restaurants in your chain organization allows you to negotiate effectively with your vendors to obtain the lowest possible cost. On high velocity items and staple products you can make power buys that can benefit all restaurants and help lower product cost. Understanding what items constitute the highest usage in your restaurants might afford the chain to implement a redistribution strategy where products are bought in very large quantities in a single buy, at a much lower cost, and then redistributed to individual restaurants.
Lower Delivery Costs
Running your inventory in a just-in-time environment means getting your product in the right quantity at the right time. This also means you can lower the delivery costs to your individual restaurants. Many food distributors charge delivery fees by the case so not carrying excess inventory directly relates to lower delivery costs. Streamlining your deliveries into the restaurant also means less labor is spent on receiving, rotating and putting away product.

Better Utilization Of Your Restaurant Space
Carrying less inventory in your restaurant means you can better utilize your available space. Restaurant success is largely determined by sales per square foot so making sure every inch of your restaurant square footage is being put to its highest and best use is imperative. Instead of storing excess inventory, you could use the extra space in more efficient ways such as additional prep space, R&D space to develop new menu items or for additional restaurant equipment that could make your operation better, faster and more efficient.
Better Product Consistency
By consolidating your inventory purchases you can you insure better consistency of ingredients and, therefore, consistent menu items from store to store within your restaurant chain. Guests expect to be able to have a predictable experience in your restaurant no matter which location they visit. Also, consistency of ingredients will allow managers to transfer product between stores to cover outages, if needed.
Real-time Information
Being able to access your inventory, across all stores in one place, is a very valuable tool. You can analyze how well your managers are managing their inventory, if they are over ordering or are having difficulty managing their product waste. You can also check inventory levels on critical items and ward off any outages before they occur. This can be a great tool when running a promotion or other special event. Balancing inventory within and between stores can be a very effective tool in managing food costs.
Which Solution is the Best Solution?
Finding the right solution for your single location or chain of restaurants is very dependent on individual needs and wants. There are many good solutions on the market that are both cost effective and easy to implement. Many are cloud based systems that require very little hardware. Most are very similar in their basic offerings and many can be customized to fit individual needs.
Eposnow is a popular choice in the UK because it offers a robust suite of features that includes a hearty POS system with inventory management, online booking, customer relationship management, payment integration, table plan and other key functions that are backed up in real-time to a cloud based infrastructure.
The Good Till Company is another popular choice because it is an iPad based system that offers a high degree of flexibility and customization. Along with table management, inventory management and strong till features, it is also very user friendly. Restaurants have the ability to work online or offline and sync transactions later. Combine that with strong support and The Good Till Company becomes a very popular choice for restaurant owners and operators.
Whatever option is chosen, an inventory management system feature is an important tool for chains and independent operators alike. With inventory management so accessible and affordable no restaurant should be without it!