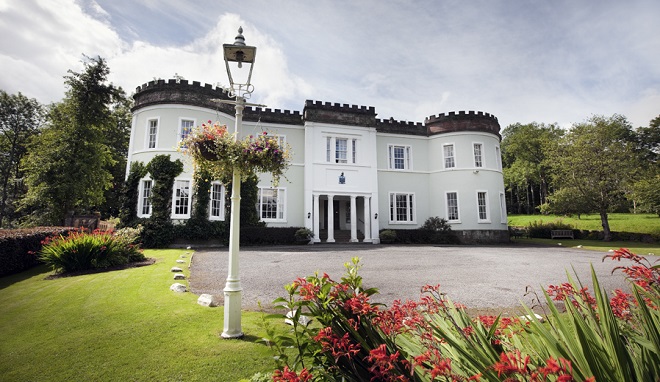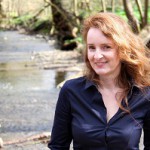 Samantha Priestley
Samantha Priestley has written online and in print on various subjects, including travel, fashion, music, relationships and lifestyle, and of course, food.
Overwater Hall is a stunning grade 11 listed Georgian country house hotel and restaurant.
This hidden gem is tucked amid the dramatic scenery of the north Lake District, with a mountainous backdrop and atmospheric lakes. The hotel and restaurant enjoys 18 acres of formal gardens and woodlands, making it a 'get away' in the real sense of the word.
But in this digital age of constant connection via technology, how does a restaurant thrive in a remote location with limited wifi and mobile phone signal? I asked co-owner Angela Hyde what Overwater Hall owes its success to and how it stays relevant to modern diners.
The chef at Overwater has over 20 years' experience and uses some impressive ingredients from local, sustainable suppliers including farm reared beef and seasonal fruits. Angela sites the quality of the food and staff as the most important factors in their success, meaning they have rarely felt the need to run promotions or special offers, but have nonetheless found them very effective when trialled.
"Cocktail of the Month is probably one of the very few promotions that we have ever run in the restaurant. One of our senior restaurant staff members initiated this and it undeniably increased average spend."
So, how do you attract new customers and create loyalty when you run a restaurant in a remote location?
"We offer an excellent product at a reasonable price. We rely heavily on word of mouth advertising to attract new customers, and Tripadvisor plays a large part in attracting new guests to our bedrooms. Once you have been once, you want to come again!"
There's no denying that Overwater Hall's customers love to leave reviews on that well known travel review site.
And you'll be hard pressed to find any complaints. It seems visitors to the hotel and restaurant do appreciate the simple pleasures and traditional luxury Overwater Hall offers. Something the owners obviously understand.
"Listen to your customers: if they don't want what you are offering at the price you are charging, no amount of persuasion will get them to come back."
Tripadvisor is a godsend to restaurants when the reviews are this good, giving the hotel and restaurant a healthy online presence they don't have to manage themselves. But Overwater also uses Twitter and Facebook to great effect, quite ironic for a restaurant in such a remote location it can be a real challenge to keep a mobile phone signal and get a decent wifi connection.
"Happily not everybody is wedded to their mobile devices, and some still see it as a positive that they cannot be contacted! Overwater Hall offers genuine 'down time'."
It's a clever trick to pull off, advertising and selling your restaurant's strengths as a quiet, cut-off destination through the very media your visitors are looking to do without while they're there! But Overwater Hall is a restaurant and hotel used to treading that tightrope and playing on its strengths.
"We are one of very few fine dining establishments remaining in the North Lakes, and we are certainly one of the best. Our USP is service: as owners, Stephen, Adrian and myself are always here for our guests."
So what are the challenges of being a restaurant owner and manager and what's the advice for those who would like to open a restaurant of their own?
"Long hours and recruiting the right people to help us. Don't think of it as a glamorous job. It's hard work, but if you do it right it's extremely rewarding."
As to the future, Overwater Hall is currently on the market.
"We would like to think that some new blood will take over from us and continue to run the hotel in a similar vein. The reality, of course, might be something quite different!"
Watch this space. Whoever takes over the reins next, this is a beautiful hotel and restaurant in a spectacular location that's managed to stay traditional and in touch with its roots while at the same time being modern and relevant. Fancy having a go?