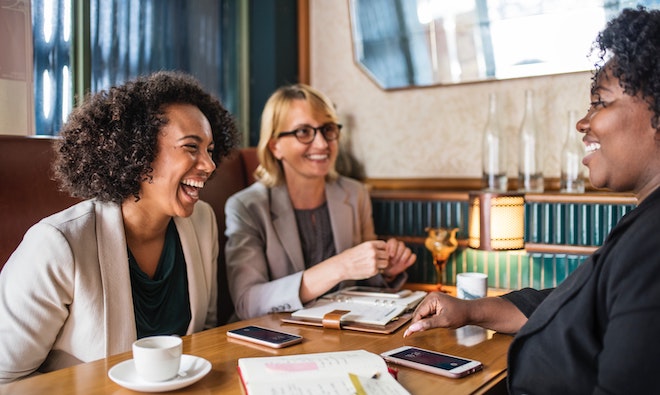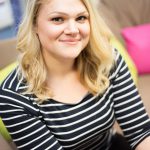 Jenna Owen
Jenna Owen has over a decade of experience covering retail and technology stories, both from the UK and internationally.
In an increasingly data-driven world, customers are becoming more and more aware of how valuable their personal data is, and are often reluctant to share it without good reason. Coupled with the 2018 introduction of GDPR legislation, there were significant concerns voiced across the industry that marketing efforts would suffer thanks to a reluctance by customers to share anything other than the bare essentials with the companies they choose to transact with.
However, it seems that the worries over GDPR were mainly unfounded, with many retailers, including restaurants, finding that engagement has actually improved post-GDPR implementation and that a clarity around when and why they are obtaining the data has actually improved consumer trust. Paul King, Head of Marketing Technology and Data Protection at Ogilvy UK, said: "Brands now realise they need to offer more in terms of value exchange for the privilege of becoming responsible custodians of that data."
Given the fact that companies which utilise their knowledge of their customers tend to outperform their competitors by 85% in sales growth and 25% in gross margin, it is clear that restaurants should explore every opportunity to gain valuable insight into their existing and future patrons – but with everyone vying for the same slice of the consumer pie, it is going to take a large dose of creative thinking to stand out. Here are a few examples of innovative ways to capture your customer's data.
Quirky photo opportunities
Everyone loves a cheesy 'on-location' shot, so consider erecting a permanent photo feature at your restaurant. Ensure it also features your brand name and an original hashtag, so that you can find the photos easily after they've been shared online. Monitoring the use of this hashtag and the profiles from which the pictures are posted will help you to start building a clearer picture of your customer demographic, including details such as age, gender, location and family dynamics. This will help you to refine your marketing and target certain customers with specific promotions which are most aligned with their lifestyle and interests.
Coppa Club in Tower Bridge, London, has created a highly visual and heavily branded atmosphere, including their 'epic swing', providing the ideal opportunity for those all important evening out selfies! The iconic statue at Mayfair's Sexyfish Asian restaurant is also particularly instagrammable.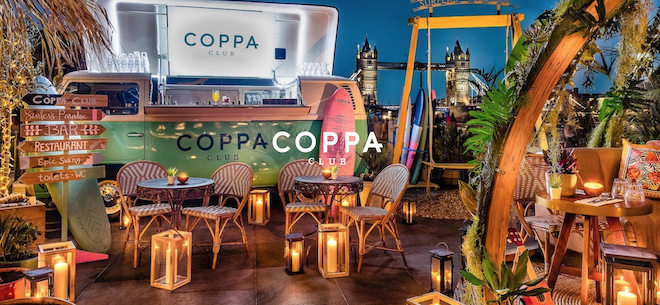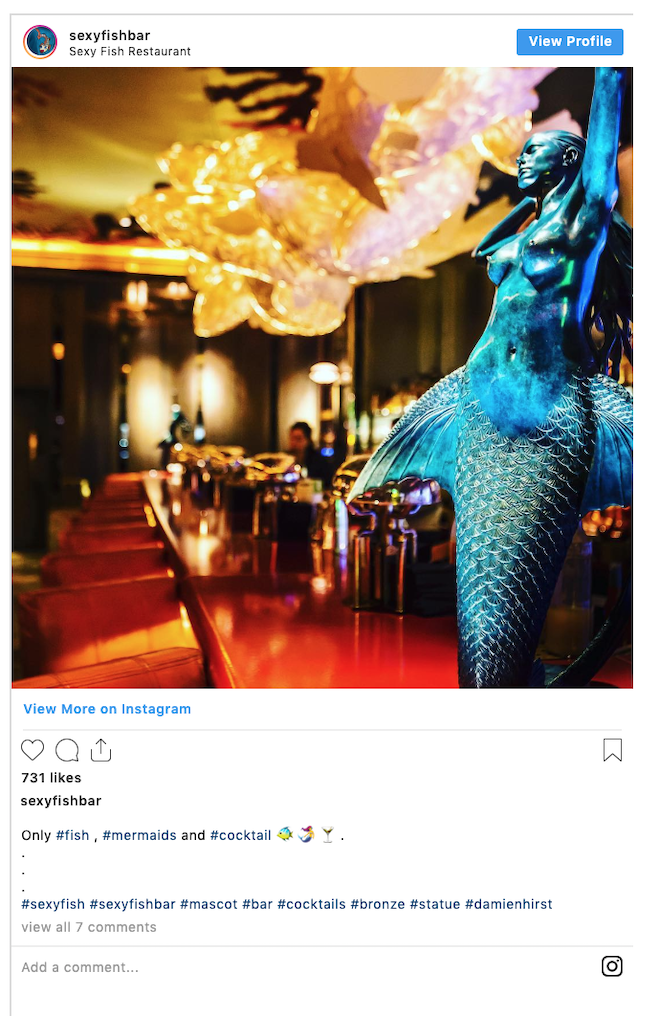 Limited offer experience nights
Hosting unique experience nights are a great way of encouraging customers to submit their data in return for securing a spot at an exclusive event. Whether you are offering a themed menu, a particular genre of music, a throwback to a previous era, or hosting a one-off atmospheric experience, creating a limited offer event which must be pre-booked will enable you to capture important data from your customers. If you hold multiple events, it will also help you to segment your customer base by interest, so that you can further refine your marketing promotions in the future.
When Coppa Club's popular 'igloo' dining pods were due to make a comeback, customers were encouraged to sign up to their mailing list to ensure they could be one of the first to book. The London Kensington Forum Hotel offers 'Carribbean Nights' which include live entertainment, music and delicious carribbean cuisine, for which customers must book online to reserve their place. The Deep underwater dining experience has been marketed as the ideal setting for marriage proposals, birthdays and anniversaries, giving the restaurant the ideal opportunity to ask for additional details upon booking, such as date of birth and details of the occasion, so that they can push special offers to these customers around those dates in the future.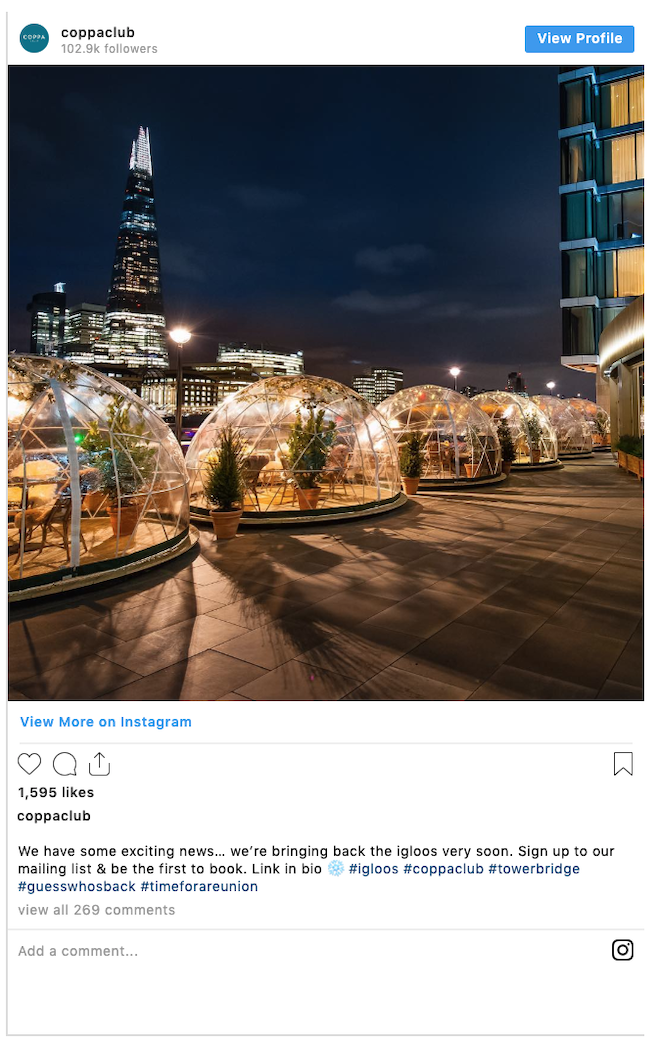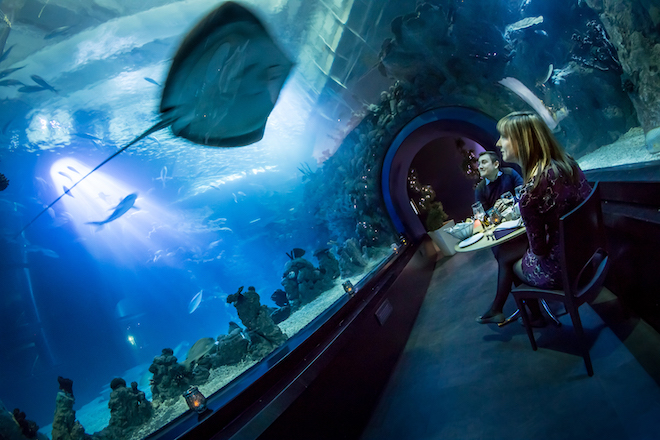 Allow your customers to pick and choose
One of the best ways to really understand your customer's likes and preferences is to provide them with opportunities to pick and choose. Whether this is a flavour of coffee, a particular cheese on their burger or a preferred desert, offering additional options, often on a limited basis, will provide you with valuable insight into the most popular options, whilst also delving into peak times and days for certain choices. McDonald's is well known for offering its limited edition menu items, and typically pitches several options against each other. This includes its 'Great Tastes of the World Menu' which it brought back for eight weeks at the start of this year. The data collected from these events undoubtedly helps to indicate which menu items are most favoured by their customers, thereby influencing their future meal creations and targeted promotions. Coca-Cola is also trialling a new interactive drinks machine in partnership with Burger King UK at selected venues in Greater London. The Freestyle drinks fountain allows customers to select from over a hundred still and sparkling drinks with a variety of flavours, with the touchscreen machine submitting data to Cola-Cola and the machine owner, clearly showing which variations of drinks are being selected and at what times of the day.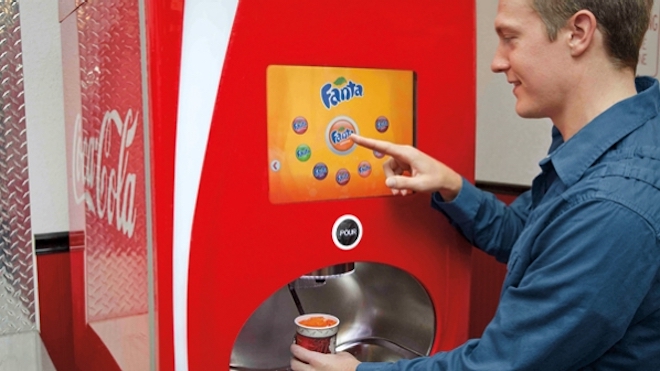 In summary, gone are the days when data capture simply meant acquiring a name and an email address. In the current age of social media, smart machines and endless choices, restaurants now have a golden opportunity to gather important data from their customers in new, innovative and engaging ways. Steve Hemsley summed this up in his article for Marketing Week by saying: '"Clever brands will create 'value moments' where data capture is freely given in exchange for real value." Those who can deliver that experience will undoubtedly reap the rewards of deeper customer insight.
ENDS (936 words)