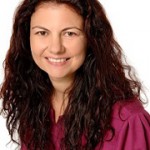 Erika Silva Aguilera
Erika Silva Aguilera est consultante et professeur spécialisée en restauration.
The Montreal-based iBurger bar/restaurant drew its inspiration from Apple not only for its name, but also for its logo and its resolutely modern, pared-down graphic universe.
The iBurger establishment does not simply offer tasty, gourmet hamburgers, it also provides its customers with interactive tables. Patrons can thus consult the menu and place their orders in a fun way. Moreover, while waiting to be served, they can keep up with the latest events via online newspapers and magazines.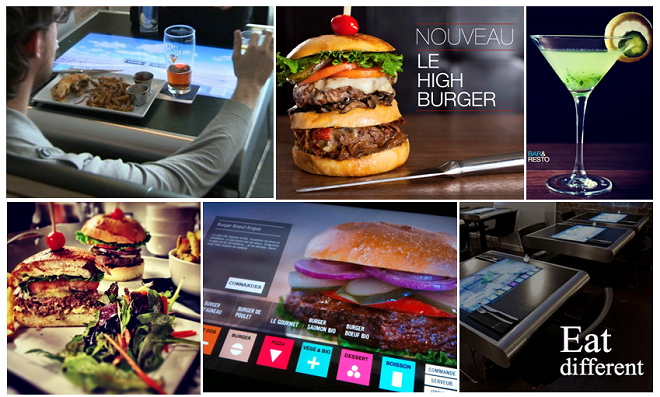 See the concept for yourself in this video (in french).
The iBurger menu is straightforward, essentially comprising premium burgers, salads, home-made cocktails and a few culinary innovations, such as the sushi burger.
The establishment's three owners have never sought to reveal the details of their latest-generation technological equipment. It seems they have refused offers from the biggest names, including Apple itself and even Microsoft, whose Surface table, already used in certain up-to-the-minute restaurants and bars, costs in the region of €7,500.
However, we do know that the interactive tables used by iBurger cost approximately €2,000 to manufacture (without software costs). One significant advantage of this new technology is its resistance to the many little mishaps that go hand in hand with any restaurant: spilled liquids, food, scratches, and so on…
More than anything, these interactive tables are an excellent excuse to provide the customer with a unique, enjoyable experience, and to create buzz in the media and, in particular, on the social networks.
iBurger, a "connected" restaurant on social networks (figures from August 2014):
Facebook: 5,000 fans – 8,300 visits
Instagram: 320 followers – 90 posts
Twitter: 900 subscribers – 1,000 tweets
Have you ever been to this kind of restaurant? What is your view on this concept and on the increasingly widespread use of interactive tables in restaurants?