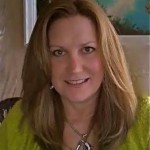 How to use chatbots in your restaurant? Messenger apps such as Facebook messenger are being adopted by consumers in mass numbers and marketers are looking for ways to utilize this technology to reach new and existing customers and build sales. Facebook messenger now has over a billion users so it is a very big opportunity, especially because of the mobile component. Having access to customers, no matter wherever they are, opens new doors in any business's marketing strategy.
One way in which sophisticated marketers are trying to monetize theses messenger apps is through chatbots. Chatbots are designed, through artificial intelligence, to imitate human characteristics and conversation in order to engage customers and complete transactions. Messenger apps, that were once utilized primarily for messaging and pictures, have now become a powerhouse marketing tool.
Chatbots offer a sales building opportunity for restaurants
Restaurants have an excellent opportunity to utilize chatbots to communicate and market to their current and potential customers. Already adapted to restaurant online ordering systems, chatbots are now in wide use in the industry. With Millennials, chatbots are part of their everyday lives as they engage heavily in internet transactions.
With Generation Z coming of age, the seamless integration of technology into ordinary transactions is going to be even easier and, in fact, expected. Generation Z is even more tech savvy than their Millennial counterparts, and are capable and comfortable in the digital space and transacting over a variety of technologies and devices. This is a generation that has never known a world without the internet. And, as a group, they will have a significant impact on the restaurant industry for years to come.

Chatbots can fill multiple roles
So, beyond utilizing chatbot technology in their ordering systems, how can restaurants take advantage of this technology to up customer engagement and drive sales and traffic? The possibilities are huge and the opportunities are tremendous. Consumers not only embrace this technology, they expect it.
Many restaurants are still in the dark about how to implement this technology. But, some of the trailblazers are finding creative ways to connect with and engage customers to build their business. Because chatbots mimic human interaction and are automated, they can be charged with some of the more ordinary tasks in the restaurant such as taking orders, providing information about location and hours of operation, menu inquiries and taking payments. Chatbots offer a consistent, pleasant and prompt customer experience that allows employees to focus on more complex tasks and customer care.
Chatbots can also handle other tasks such as consistently trying to upsell customers, a process that can add significantly to a restaurants average check. While training your restaurant personnel to upsell customers is an effective strategy, it is not always executed well in the restaurant. Employees can sometimes feel uncomfortable upselling or may be in a hurry and forget. But with chatbots, you can be sure that they will ask for the upsell every single time. Think of the effect this could have on a restaurant's revenue. Additionally, chatbot technology can help promote specials, upcoming events or other offerings the restaurant is looking to promote. Again, you can deliver consistent, perfect messaging to your customers with every interaction they have with a chatbot. That is impossible with real, human interaction.
This is not to say that customers aren't interested in interacting with the employee's in your restaurant. There will never be a complete substitute for the human touch. But chatbots can provide you with an opportunity to re-allocate the resources in your restaurant to improve the quality of your food and service.
Managing your customer data is integral to good marketing
Another great use of chatbots is the help they can provide in managing your customer loyalty programs. For smaller operators this can mean the difference between having a program or not. Customer loyalty programs go a long way in building sustainable traffic for restaurants so having one is a big advantage. Additionally chatbots can be utilized to collect feedback from customers and launch customer satisfaction surveys, help them track balances and redeem gift cards.
While chatbots are not the complete solution to sluggish growth nor is it adequate substitute for a good, solid marketing plan, chatbot technology can certainly add an exciting widget to your marketing toolbox. Managing your customer data, utilizing your resources well and having a way to deliver targeted marketing provides restaurant owners a way to help grow their base and their revenues. And after all, that should be the focus of every restaurant operator, every day.
Connect everything
Chatbots are not the silver bullet for driving sales, but needs to connect to your marketing systems and other technologies that you use. A chatbot is simply one more tool which can be used to gather intelligence which will enable a restaurant to better understand its customer preferences, how to best engage with them and inspire loyalty. However, whether it be a chatbot, an app, a website ordering platform, point-of-sale is the critical binding component to connecting the consumer with their purchase and preferences. Without it, every transaction is the equivalent of a one-off, cash-based purchase. Given the right data and customer history, restaurants can expand and adapt the capabilities of its chatbot through data, which can also help restaurants gather feedback which could affect everything from the food it serves, to the hours it is open.
Chatbot technology is still in its infancy. However, when you consider that 60 million businesses have sent a collective 2 billion messages on Facebook Messenger, the opportunities chatbots bring are inspiring. Restaurants that are not afraid to explore their role in a larger consumer engagement program will open their brand up to a much wider audience of tech-savvy, loyal customers who are quickly becoming the largest share of restaurant customers. Those who embrace this new technology will be rewarded with an expanding audience of customers and more efficiencies that will, in the end, contribute to higher repeat traffic and sales.