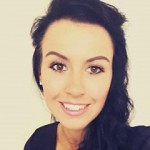 Chelsea Allenby
Chelsea Allenby is a Digital Marketer of 9 years and Managing Director of Allenby Digital Ltd, an online marketing agency she set-up in 2015, specialising in social media and content marketing. www.chelseamarketing.co.uk
Social media seems like a lot of effort and the truth is, it is. So then, as a restaurant, the question becomes, is it worth the effort? Whether you're an independent cafe, restaurant, bar or club, or you're part of a small chain, social media can have a huge impact. It's 2017, people don't call up their friends and immediately tell them about what they did that day. Instead, they tweet it, they 'check-in' at the restaurant on Facebook, they Instagram the food they just ordered, and they Snapchat it all – as it's happening. If you as a business are present on these channels too, you have an opportunity to capture new customers, advertise to a very locally targeted audience and re-market to previous customers.
Why Having a Strategy is Key?
Due to the timely nature of social media, you don't want to aimlessly post content with no purpose. Your whole approach should revolve around a strategy if you want to see any real value from this marketing channel. It's basically the map to your expedition and without it, you will not reach the aim.
How to Set up an Effective Social Media Strategy for Your Restaurant?
Before you begin to put any kind of strategy together, you first need to define your aims. Try to look at it this way, a strategy is simply answering a list of questions so that you have a clear plan of attack. The first question being, what do you want to achieve through social media?
Goals: What do you want to achieve through social media?
The end goal is, of course, to reach new customers and bring back previous customers. However, now you must align this goal more specifically with social media. For example, one of your goals might be to send more visitors to your website to use your online ordering system.
Targeting: What kind of people are you trying to reach and which social media channels can you find them on?
Like we said at the start, social media is a lot of effort. The last thing you want to do is waste your time creating and sharing content on a platform that doesn't fit with the right audience. Snapchat, for example, is ideal for reaching a younger audience of under 30's, but it's certainly not the right fit for an older target market.
Similarly, it's an app that requires 'in the moment' activity. You cannot schedule ahead or plan your content in much the same way as other channels. Does this mean you should avoid it? Absolutely not! If it fits your target market and you have the resources, then it could be a great opportunity. In the targeting section of your strategy, you should decide all of these elements.
Tactics & Content: How and with what content types will you reach your target audience?
This is the nitty gritty part of your social media strategy and should form the largest section. In it, you must decide what types of content you are going to post and how you plan to source it. A social media calendar is ideal for organising all of your thoughts. For example, you might decide that every Friday you are going to give away free drink vouchers on your Facebook page and every Tuesday you are going to retweet customers photo's who have used your hashtag.
It's at this stage that you might like to read some of our articles regarding specific platforms:
Four Mistakes to Avoid on Your Restaurant's Facebook Posts
Conquer Your Social Media in Just 40 Minutes a Day!
Advertising Budget
Don't forget to set aside a section for your advertising campaigns. If you plan to run a Facebook advert in the month ahead decide who this advert will be targeted at, how much budget you will assign and what images/banners will be used. For further assistance with Facebook adverts you might find our earlier article useful, or this one on how to create a striking Instagram advert.