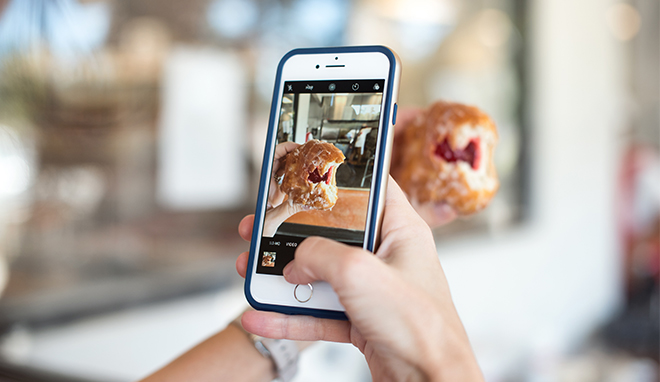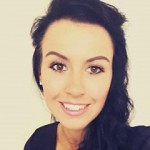 Chelsea Allenby
Chelsea Allenby is a Digital Marketer of 9 years and Managing Director of Allenby Digital Ltd, an online marketing agency she set-up in 2015, specialising in social media and content marketing. www.chelseamarketing.co.uk
When users interact with your content in the form of likes, comments and shares, that piece of content is distributed further. This is especially true for Facebook and Instagram, but increased engagement is beneficial across the board. Depending on your goals and the individual content itself, more engagements = more website traffic. This in itself could result in new customers, repeat customers or online actions such as booking or online ordering.
Cross-Communities
Building a community allows you to tap into a whole new resource. You become part of something bigger than just the four walls of your restaurant. This opens up the doors to opportunity; you might represent your business at a new event for foodies, or become the host venue for a charity event. As well as this, you can actually join and become a part of other communities. Your aim might be to create a unique community around your specific brand values. While you're doing this you can benefit from other more generic communities too.
As a restaurant on social media, you yourself can interact and join communities as 'users. For example, if you're a restaurant based out of London, why not follow a Twitter or Instagram page dedicated to London eateries? You have the opportunity to cross-promote and gain further exposure. However, you also don't have to limit yourself to one or two communities.
Make it Visual
Although good visuals might seem like an obvious thing when it comes to social media, it's worth bringing to the front of your mind. Every time you create a post to share (on any platform), ask yourself these questions:
Does it stand out? Will it make someone stop and look?
Does it fit with your theme and aesthetic for Instagram?
Does it add value? I.e does it entertain, add humour, inform or educate etc,.?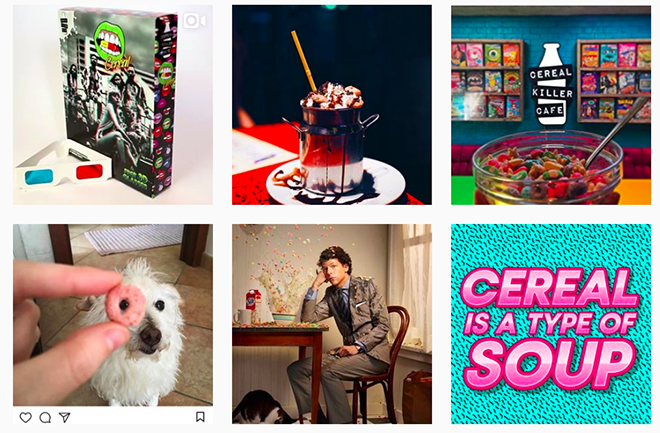 (Photo credit @cerealkillercafe)
Some other things to bear in mind; always use HD images where you can. HD images are proven to perform better, particularly on Instagram. In addition, you are unable to promote low-quality images on Instagram if you wish to turn them into an advertisement.
Don't Just Talk About Yourself
It's very tempting to share content all about what's on offer, your menu, your service etc. This still needs to be done but in moderation. When someone chooses to follow your restaurant on Instagram or Twitter, they follow because they want entertainment as well as exclusive discounts and deals. Try to use a good mix of content that's intended to drive action like online orders, as well as content that is just there for fun.
More generic content about food, flavour, eating out etc, will increase engagements and grow the community quicker.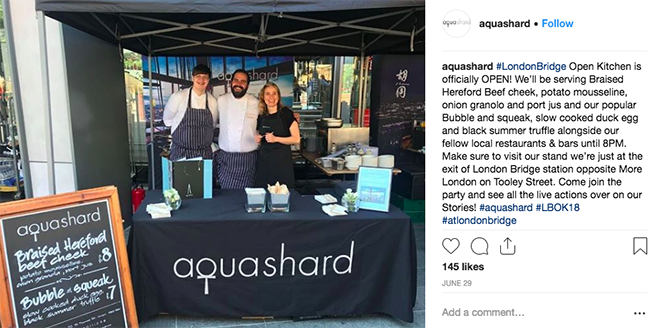 (Photo credit @aquashard)
Get Your Staff On Board
Encourage your staff to get involved too. Ask them to take 'backstage' photos when necessary. Things that show the team hard at work, new starters, the kitchen staff, the team getting ready for special events etc. These kinds of things really add value to social media marketing because they show the real people behind the business.
Develop a Brand Personality
Is your restaurant fun and entertaining? If so, are you reflecting this on social media? Add some humour and spice up your posts. Create a chatty tone of voice to stand out from other content. Similarly, if your brand is very lux and sophisticated, is this reflected in your content? Your social media channels should be an extension of your brand personality. You wouldn't serve up bland food at your restaurant, so why serve up bland content?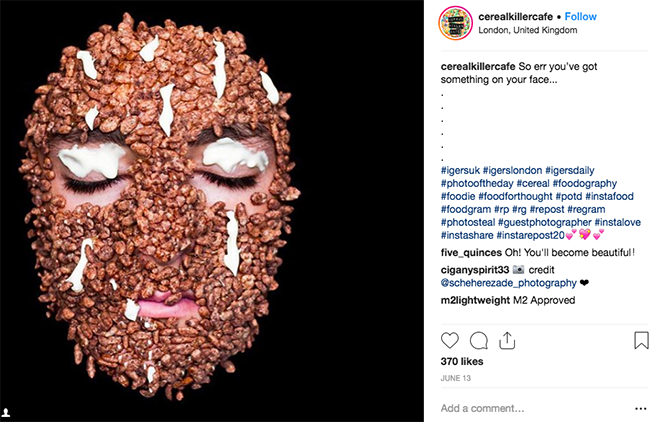 (Photo credit @cerealkillercafe)
Humour is great for social media because ultimately, users are on social media for fun. Making people laugh is an easy way to their hearts and a brilliant way to boost engagements across social media.
It's totally okay to check out what other restaurants, cafes and pubs are doing on social to draw inspiration. Even if you're a regular social media user yourself, there is a fine line between personal use and social media marketing. Stick to these rules, focus on entertaining and looking fantastic visually.