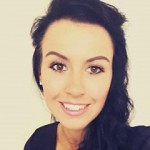 Chelsea Allenby
Chelsea Allenby is a Digital Marketer of 9 years and Managing Director of Allenby Digital Ltd, an online marketing agency she set-up in 2015, specialising in social media and content marketing. www.chelseamarketing.co.uk
Snapchat has come a long way since it's launch in 2011 when photo sharing was the only form of communication. The app even had a different name in the start… Picaboo! Snapchat filters, 24-hour stories, even messaging and videos didn't exist at the start. It was such a new concept to send disappearing content to friends and family, it quickly became the new exciting app to have for 13-24-year-olds.
The initial idea behind Snapchat was to launch a social media app that communicated the full range of human emotion as it was happening, not just the pretty and the perfect. If you use Snapchat yourself, you will know this to be true. Users are comforted by the fact that 'less than perfect' snaps will be inaccessible after 24 hours, or even seconds, depending on the nature of it. This largely contributes to the 'fun-factor' of Snapchat for many users. As a very one-to-one based network, how can restaurants and other brands utilise its features to increase business?
Secret Codes to Create Exclusivity
The nature of Snapchat means you can use it for one-time exclusive deals and offers. Not everyone will see the codes, but a few of your loyal Snapchat followers will. This is a great way to make them feel special and part of something exclusive. You could snap secret codes that will provide customers will freebies and perks upon arrival. Here are some ideas:
Codes could be redeemed for:
Free drinks
2 for 1 on meals
Free desserts
Queue jump
3 courses for the price 2
Kids eat free (Under 10s)
Create Your Own Geofilter to Increase Brand Awareness
The popularity of Snapchat can be largely attributed to their unique and interactive Snapchat lenses. Snapchat lenses are all part of the fun, typically they distort the appearance of the face and create fun looks within selfies. A geofilter is a location-specific filter that users can only access at a certain place. As a restaurant, you can create a unique filter for customers to use during their visit. So what are the benefits of a geo-filter?
Think of a geofilter a little bit like 'checking-in' to a location on Facebook. If a snapchatter used your geofilter and added the snap to their personal 24-hour story, it would be seen by all their friends. This increases brand awareness and helps to generate some buzz around your restaurant, bar or cafe.
Get started with geofilters here.
User-Generated-Content & A More Interactive Space
Encourage your restaurant visitors to create as much content on their own Snapchat accounts. Why not set-up a Snapchat corner and create a more interactive area in your restaurant with promotional, yet fun backgrounds for customers to snap a selfie in front of? Bend the rules and get a little creative in your own space.
16Handles (a frozen yoghurt chain) offer discount codes to customers when they snap a selfie in one of their chains. In some cases, they offer up to 100% off certain items! This is a brand that's always coming up with new ways to use Snapchat and appeal to their audience.
(Source: Snapchat stories @love16handles)
Show People What They're Missing Out On
Use Snapchat to show off your dishes, your staff and all of the fun things happening in your restaurant. If you hold a special event or a theme night, be sure to make a big deal on Snapchat. Offer an exclusive behind-the-scenes insight into new menu launches, new staff members or anything new and exciting in the pipeline. Entice people back to your joint with mouth-watering snaps and video clips of tasty food! If in doubt, snap the food!
Before you can really get going with Snapchat you need some Snapchat friends and followers. This is the challenging part in the beginning. Here are some suggestions to get the ball rolling:
Include your Snapchat code on all forms of advertising; your website, menus, flyers, stickers etc,. Cross-promote on other social channels; tell your Instagram followers about the fun things happening exclusively on Snapchat.